Explore Squamish - January 31, 2023
Do Not Disturb: A Romantic Squamish Weekend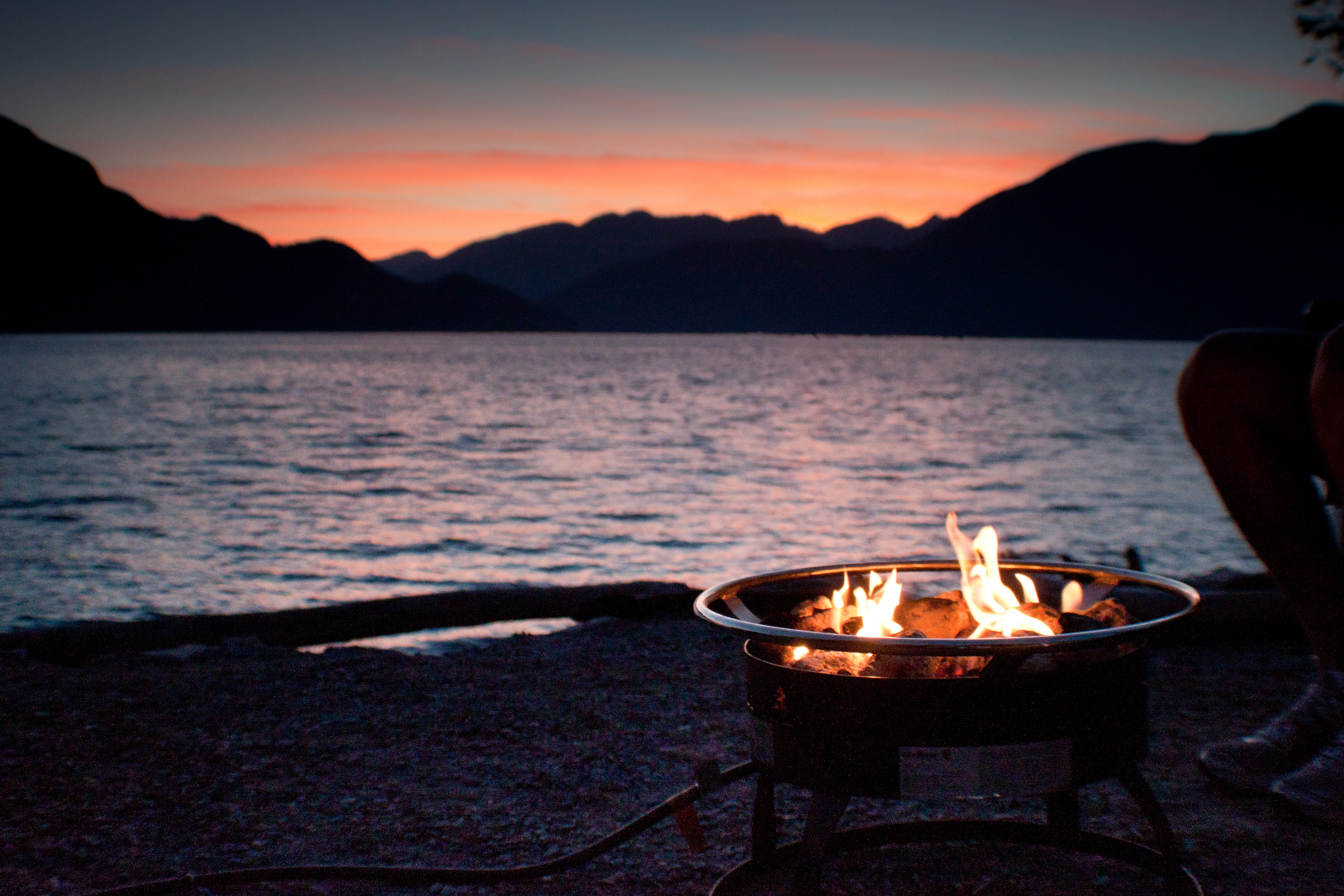 Photo: Sea to Sky Parks
Do Not Disturb: Squamish Romance
Feeling romantic? Whether you are sticking close to home in 'staycation' mode or traveling from a little further afar, here are some of our recommendations for a romantic weekend in Squamish. There's plenty of cozy places to snuggle up, intimate eating spots and beautiful settings to enchant and bring the love.
STAY
Photo: Paul Bride, Executive Suites Hotel & Resort
Enjoy a mountain view one bedroom suite at The Executive Suites Hotel & Resort.
Snuggle up in a cozy cabin or talk a romantic walk along a bubbling river. Be sure to visit Fergie's Café on site for delicious brunch eats.
These babies will get booked up fast as they are the picture perfect place to stay on a romantic weekend. Located in Porteau Cove Provincial Park, these oceanfront cabins are luxurious and private.
With its unique combination of vintage, contemporary and all-out fun decor, the Crash Hotel might just be the change in scenery you need for a night. Located in the heart of Downtown Squamish, you can be close to all the amenities like coffee shops, restaurants and retail. 
DINE
Photo: The Salted Vine Kitchen + Bar
On from February 3rd through the 20th, you won't want to miss this deliciously decadent experiment of confectionary concoctions. Be sure to explore each flavour, creatively served up by a variety of restaurants and cafés around Squamish.
Head over to this locals secret spot for a special Valentine's Day dinner. Enjoy four fabulous courses featuring items like Pan Seared Duck. Rack of Lamb and Sablefish. Vegan and gluten-free options are available.
This tucked away cafe is known for their house-made ingredients and attentional to detail. Visit them for a Valentine's Dinner you'll never forget featuring their much-loved French Onion Soup, Braised Short Ribs on Butternut Squash Gnocchi in a brown butter sage reduction, sauteed vegetables and dessert to share.
The Salted Vine places a premium on fresh, sustainable and seasonal ingredients and the quality shines through in every dish. Stop by for dinner, or pop in from 3 - 5 pm for happy hour. Their impressive cocktail list and refined dishes make it the perfect place to dine out with your love.
Tucked away along the Mamquam Blind Channel with stunning views of the water and the Stawamus Chief, visit this quaint eatery and enjoy an evening tasting a special 'Aphrodisia' Menu featuring four courses of arousal-inducing foods.
DRINK
Fresh and creative cocktails best enjoyed in their new tasting room. Squamish only small batch distillery is a wonderful place to cozy up for a cocktail.
Deliciously fresh and unique, refresh yourself with one of their small batch craft blends at their location in Downtown Squamish.
Between the brews and ciders, if you can't decide which one to visit, make it a challenge and visit them all! Grab a Craft Tasting Trail passport and taste your way around Squamish's best breweries and other craft beverage taste makers.
DO
Photo: @j.f.r.schick 
Looking for an extra special and unique way to say "I love you"? Take a romantic flightseeing tour, an adventure that will reveal hidden lakes, peaks and ranges and offer breathtaking views of the Sea to Sky region. Heli and flightseeing tours are the perfect way to create lasting memories for you and your loved one.
The trailhead to this snow-covered paradise is just a quick drive up Mamquam Road from Highway 99 where you'll find a whopping 195,000 hectares of glacier-capped mountains, lakes and untapped territory. Plus, the Red Heather Hut is a pretty romantic place to stop to cosy up by the fire. Winter tires and snow chains are a must for all vehicles travelling to this area. 
The Sea to Sky's newest spa experience and the only private spa in the area makes this the perfect choice for couple connection time. Book in for your private time then savour the moments in their custom-built sauna, along with cold therapy dips and relaxation space nestled in the lush Squamish rainforest.
GETTING HERE
For the month of February the Squamish Connector is offering a special on their round trip tickets to Squamish from Vancouver. Purchase one round trip ticket and you'll recieve your 2nd round trip ticket for 25% off*. Promocode: love25
*Both people must be travelling together