It's Time to Discover Squamish's Ocean Playground
Posted on: June 28, 2018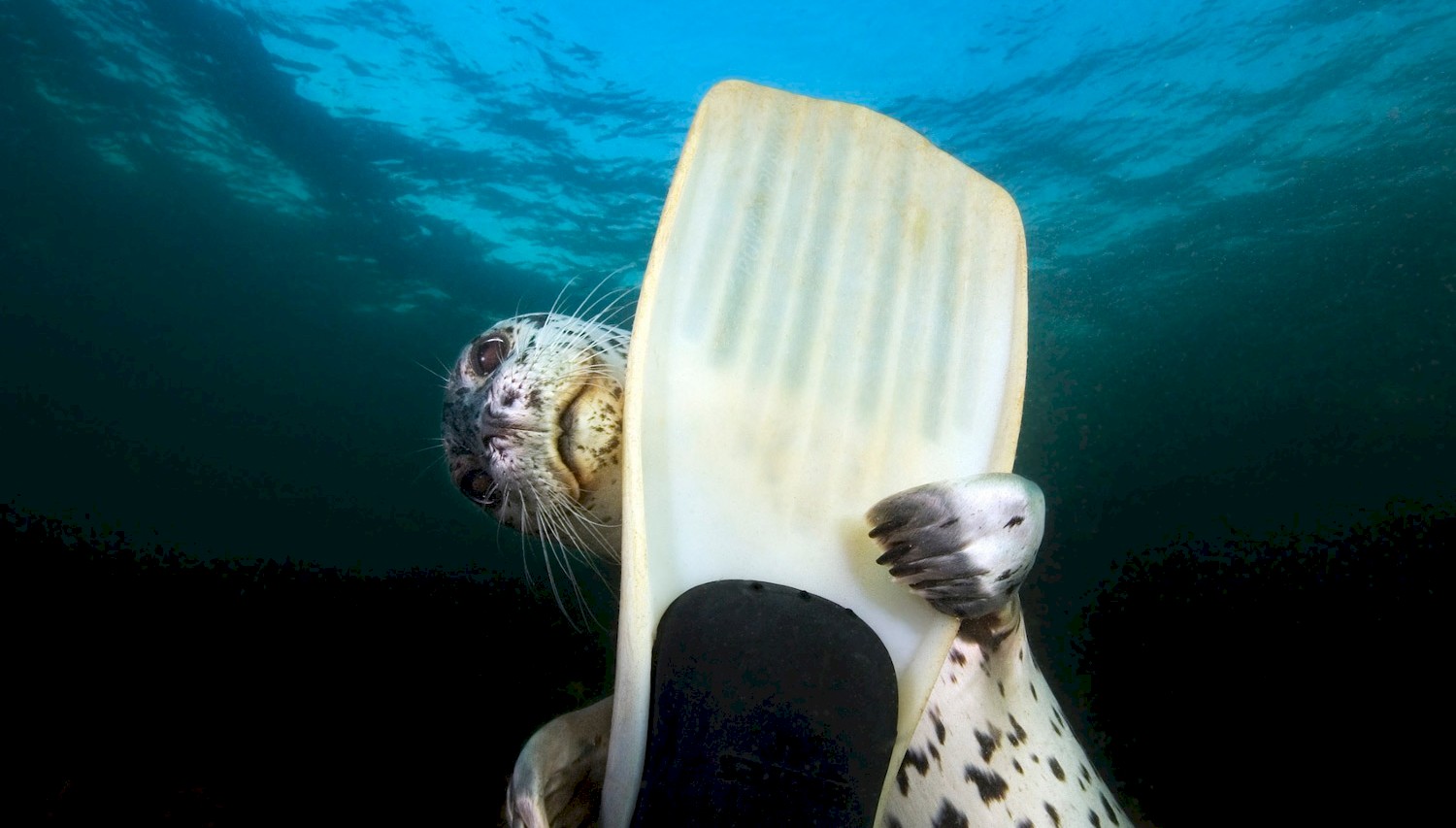 A long time mecca for mountain sports, Squamish has been explored to nearly every corner. Enthusiasts flock to the Sea-to-Sky because of its spectacular mountains, yet hardly anyone stops and plays in the waterways… It's time to discover Squamish's ocean playground! Howe Sound offers over 300 sq. miles of sheltered islands, hidden bays, and rich vibrant waters. It's wild, remote, and ripe for adventurers like you!
Where is Howe Sound?
Howe Sound flows North out of the Straight of Georgia, extending 42km to Squamish. It's steep shores and emerald waters form a lazy triangle, uniting the sea and the sky. Hiding underneath the surface, coastal mountains are inverted. Reaching down to 800ft in depth, jagged peaks and cavernous valleys create a dramatic underwater landscape.
What makes this fjord even more special, are the ecologically unique islands decorating it. Each island offers an entirely different experience for explorers. Three specific islands are worth a mention:
Christie Islet - A marine bird sanctuary full of cormorants, oystercatchers, and nesting eagles.
Pam Rocks - A seal colony of Pacific harbour seals, spilling over seasonally with pups.
Gambier Island - The biggest island hides a newly man-made wreck, already crawling with life.
What can I see?
Howe Sound was once toxic due to one of the largest copper mines in the world. Through dedicated community cleanups, it is once again vibrant and beautifully regenerated. Key species have returned to the fjord, including schools of herring, spawning salmon, white-sided dolphins, humpbacks, and grey whales. Recently, orcas were even spotted hunting just outside Squamish. The orca pod spent an entire afternoon showing off to captivated locals. A few lucky paddle boarders even found themselves right in the middle of the frenzy!
Not just for whales, Howe Sound sustains over 650 different species of fish and invertebrates. Underwater crevices are bursting with aquatic forests crammed full of life. Giant octopus, king crabs, and wolf eels are a few popular critters you may have heard of. However, a famous, yet little known organism also hides in the depths. Giant glass sponge bioherms are a delicate multicolored life form only known from ancient fossil records. Scientists compare them to discovering dinosaurs... right here in Howe Sound!
Ready to make some discoveries of your own?
7 Exciting Ways to Explore Howe Sound
1. Windsurfing & Kite Boarding: Howe Sound is the sweet spot for windsurfing and kite boarding. Consistent winds combine with the water flawlessly, creating a mecca for wind fanatics. Follow the kites in the sky or take a lesson and jump in on the action.
2. Stand-Up Paddle Boarding (SUP): SUP'ing is a fun and new way to sightsee Howe Sound's meandering coastline. Hidden bays can be hard to access by boat, but paddle boards allow adventurers to set their own course. Be sure to practice on Alice Lake before trying your hand in the inlet, the wind can be tricky!
3. Scuba Diving: BC is North America's top cold water diving destination, and Howe Sound can show you it all! You can scuba dive artificial reefs, anemone walls, and even see giant octopus! Both shore diving and boat diving are available nearby. Top dive sites include Porteau Cove, the HMCS Annapolis wreck, and Halkett Wall (Gambier Island).
4. Snorkeling: There is no need to travel abroad to snorkel with friendly schools of fish or colorful sea stars… you can see it all just a few minutes down the road! You can snorkel with seals and even search for lost treasure. Throw on a wetsuit to keep you warm a buoyant, and hop in for an adventure like no other.
5. Ocean Kayaking – 300 sq. miles means there's no shortage of coastline to explore. Spend 2 hours, a full day, or even make a weekend out of your kayak adventure. Launch at Porteau Cove for easier access to nearby islands. It is also protected bay for first time kayakers.
6. Sailing & Cruising - Squamish means "mother of the wind" for good reason. Catch the wind and try sailing lessons, or plan a multi-day trip exploring Howe Sound. If sailing isn't for you, rent a powerboat and take a day trip! There are 3 marinas in Squamish for all your mooring and boating needs.
7. Wildlife Viewing - Get a little seasick? Stay grounded and grab a pair of binoculars. Better yet, pack a picnic lunch and wander down to a popular scenic viewpoint. Porteau Cove is a top spot that is easily accessible. Keep your eyes open for whale waterspouts and curious seal fins waving hello!
Squamish is an awesome outdoor playground because it combines mountains, valleys, and the ocean. If you've already explored the terrain above sea level, it's time to set your sights to Howe Sound. Explore the Sea-to-Sky, and don't forget about the 'sea' part!