Explore Squamish - February 09, 2018
The Inside Scoop on Daily Eats in Squamish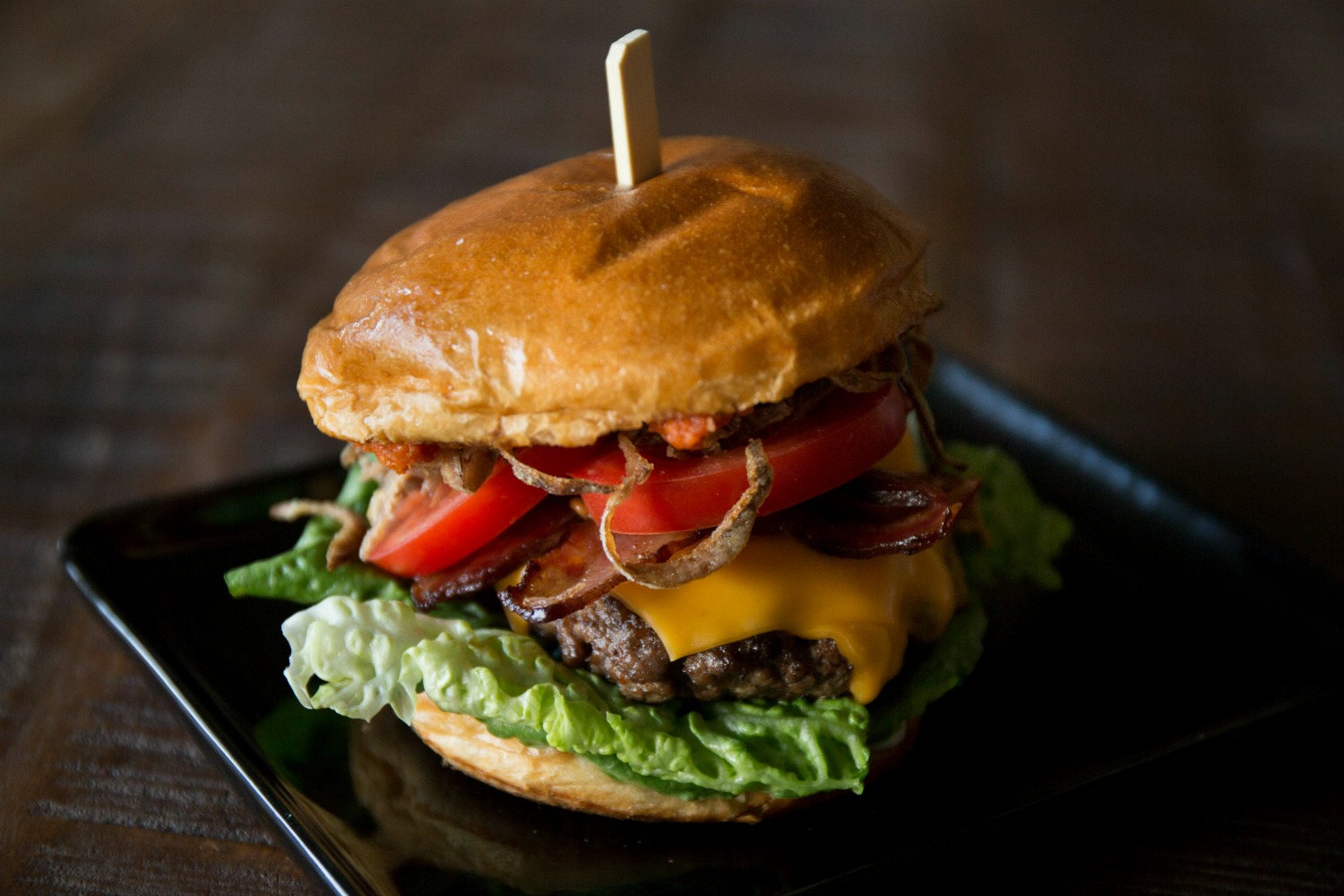 Photo: Norman Rudy's
The Inside Scoop on Daily Eats in Squamish 
Let's face it, Squamish is more than a weekend destination. No matter which day you make your voyage, there's always something going on.
To give you a breakdown here's a quick list of day-of-the-week food specials in Squamish.
Sundays
Howe Sound Brew Pub: Brew & Beast - $23
From 5 pm onward stop byHowe Sound Brewing to enjoy a brew of your choice coupled with a mouthwatering Porterhouse pork steak. Served with bacon bourbon jam, roast potatoes, and seasonal vegetables. 
Match Eatery & Public House: Weekend Brunch - $10 breakfast, $5 mimosas, $7 Caesars
If you don't make time for brunch at least every once in a while, then you need to rethink your priorities. And when a fully loaded brunch only sets you back $10 you should probably just make it happen every weekend. For more Squamish brunch ideas click here.
Norman Rudy's: Bubbles and Brunch - $5 bubbly
Eggs bennies, frittata and more, paired with $5 sparkling white wine to put a smile on your face.
Mondays
The Crabapple Cafe: Meatless Monday - 10% off plant-based dishes
Vegetarians rejoice Monday is YOUR day! Carnivores are also invited, but be warned eating at the Crabapple is bound to inspire a few conversions. 
Match Eatery & Public House: Thirsty Mondays - $5 Bud Sleeves and rum & cokes
Monday's can be difficult; you deserve an after-work pick-me-up. Skip cooking and head over to Match Eatery & Public House for a fantastic meal paired with a beverage that's sure to lift your spirits. 
Norman Rudys: $11 Burgers
Steak, lamb, pork and veggie. Every burger on the menu served up for just $11.
Tuesdays 
Match Eatery & Public House: Kids Eat Free & Nacho Night!
No, you didn't misread, kids eat free on Tuesdays! Don't have kids? Order yourself a bargain plate of nachos for only $12, or borrow someone else's kids and be the hero every parent dreams of.  The kids eat free promo is valid with the purchase of any adult entree Tuesdays from 4 pm to 10 pm.
Squamish Valley Golf Clubhouse: Taco Tuesday
Beef, pulled pork, chicken, or black bean and veggie, all $3 after 5 pm. 
Backcountry Brewing: Movie Night Bingo & Beer
Prizes, pizza, popcorn and delicious beer awaits you.
Norman Rudy's: $11 Chicken Sandwich
Nothing beats a sandwich you don't have to make yourself, and for $11 you won't even feel guilty about it. Served with fries or greens all day long. 
Wednesdays (AKA the Day of All the Specials)
The Crabapple Cafe: Live Music & Appie Night
Come hungry, leave happy. Relax and enjoy live music while savouring some of the best appies in Squamish. Everything from prohibition poutine, to falafel bites, served up fresh. Appies are $7.50ea or 3 for $18.95!
Howe Sound Brew Pub: 2 for 1 Pizza Night
Artisan pizzas, made with craft beer-infused housemade sourdough and baked in a wood-stone oven. And because they're two for one, you know you won't have to share. Promo valid from 5 pm - 10 pm with the purchase of a beverage. 
A-frame brewing: Men's Beer & Stretch 
A men's only yoga class where you can sip beer while stretching with other guys. Class kicks off at 8 pm lead by local yoga instructor, Emma Wishaw. Cost is $10 and includes a beer of your choice. Please bring your own mat; space is first to come first to stretch.
Norman Rudys: Trivia Night & Half Off Share Plates
You'll be the envy of your office when you tell your coworkers how unusually awesome your Wednesday night was. Trivia and half price appies, what more could you hope for on a Wednesday night?
Match Eatery & Public House: Thirsty Wednesdays - 9 oz for the Price of 6 oz
Whether you prefer red or white, bubbly or flat, you will prefer getting a 9 oz pour for the price of a 6. Pair your wine with a meal, or stop by after dinner with some friends for a night out. 
Squamish Valley Golf Clubhouse: 2 for 1 Appy Night
Baked mushroom caps, smashed avocado on toast, bruschetta and so much more. When appies are two for one, who wouldn't you buy four? Valid 6pm - 9pm.
Thursdays 
The Crabapple Cafe: Wine Night 
A variety of delicious BC, organic or sustainable and vegan bottles of wine for half price with a main! Indulge your taste buds and release your inner aficionado for an evening of wining and dining. 
Match Eatery & Public House: Hungry Thursday 
Wing Wednesday? Yeah right! Match is making Wing Thursdays the new thing, and at $6/ pound you can grab a few friends and go a little crazy. 
Norman Rudy's: Pulled Pork & Gibbons Lager - $15
The perfect food and beverage pairing for a price that won't break the bank. The folks at Norman Rudy's have got you covered. 
Fergie's: Chef's Weekly Special
All day long (8 am - 3 pm) Fergie's will be serving up a very special custom creation. You won't find these signature dishes on the menu, so if you're ready to be dazzled you better hurry in each week to see what's going on. 
Fridays
The Crabapple Cafe: TGIF! Live Music & Cocktail Night 
Doubles for the price of singles + Caitrin on stage = delicious!
Match Eatery & Public House: Thirsty Fridays
Get your Friday night on, select shooters are just $4, and Shock Top pints are $6. 
Norman Rudy's: Half-Price Fish & Chips
Your cravings have been answered, Friday night fish and chips is a must.
Squamish Valley Golf Clubhouse: All You Can Eat Pasta
An all you can eat, customised to your taste, pasta bar for $15.99 per person (vegan and gluten-free options are available). Choose one dish, eat it, then go back and try something else. See for yourself why Squamish Valley Golf Clubhouse was voted  "Best Pasta" by The Chief Newspaper. Locals love it, so will you.
Saturdays
Match Eatery & Public House: Weekend Brunch - $10 breakfast, $5 mimosas, and $7 Caesars
All the brunch love all weekend long. Available Saturday and Sunday from 10 am - 2 pm.
Norman Rudy's: Bubbles & Brunch- $5 bubbly
Available Saturday and Sunday, stop by for brunch and order a glass of sparkling white wine for just $5. Brunch is served from 7 am - 3 pm so rise early or sleep in, stop by at your leisure.