Explore Squamish - May 21, 2020
Covid Chronicles - Urban Alpine
Photo: Urban Alpine
What is the name of your business? 
Urban Alpine
Tell us about your business pre-COVID-19.
Urban Alpine is a mountain lifestyle retail store.  In the winter we sell, rent and repair ski and snowboard equipment, accessories and outerwear.  We also sell casual wear for men and women.  In the summer we sell lifestyle clothing and accessories for men, women and children.
- We employed 10 wonderful local people.
- We donate to many community fundraisers and causes including local schools, the women's shelter, the hospital foundation, Helping Hands, outdoor programs and more.
Tell us about the impact COVID-19 has had on your business. 
The nature of our business is that any profit we make throughout the year is in the last 3-4 weeks of the winter.  The closure of Whistler-Blackcomb, and ultimately our business, meant that we lost our profit for the year.  We had to lay off our amazing staff, and close our doors.  It was the most difficult time of our lives.  The financial stress aside, watching everything we have worked for become obsolete was heart-breaking.  
Do you think your business will make it through this? How long can you hold on for? 
The future is unknown.  We will work incredibly hard to persevere, but it is up to the local community to choose to support us or not.  Without tourist traffic, the road to recovery is going to be incredibly challenging.
What was the hardest part of temporarily closing your business? OR, if you managed to remain open, what has been the hardest part so far, for your business? 
So much has been difficult, but the hardest parts have been laying off our staff that we worked so hard to train and retain, losing revenue that we cannot ever recover, negotiating with our landlord and suppliers, and adjusting upcoming orders for an unknown future.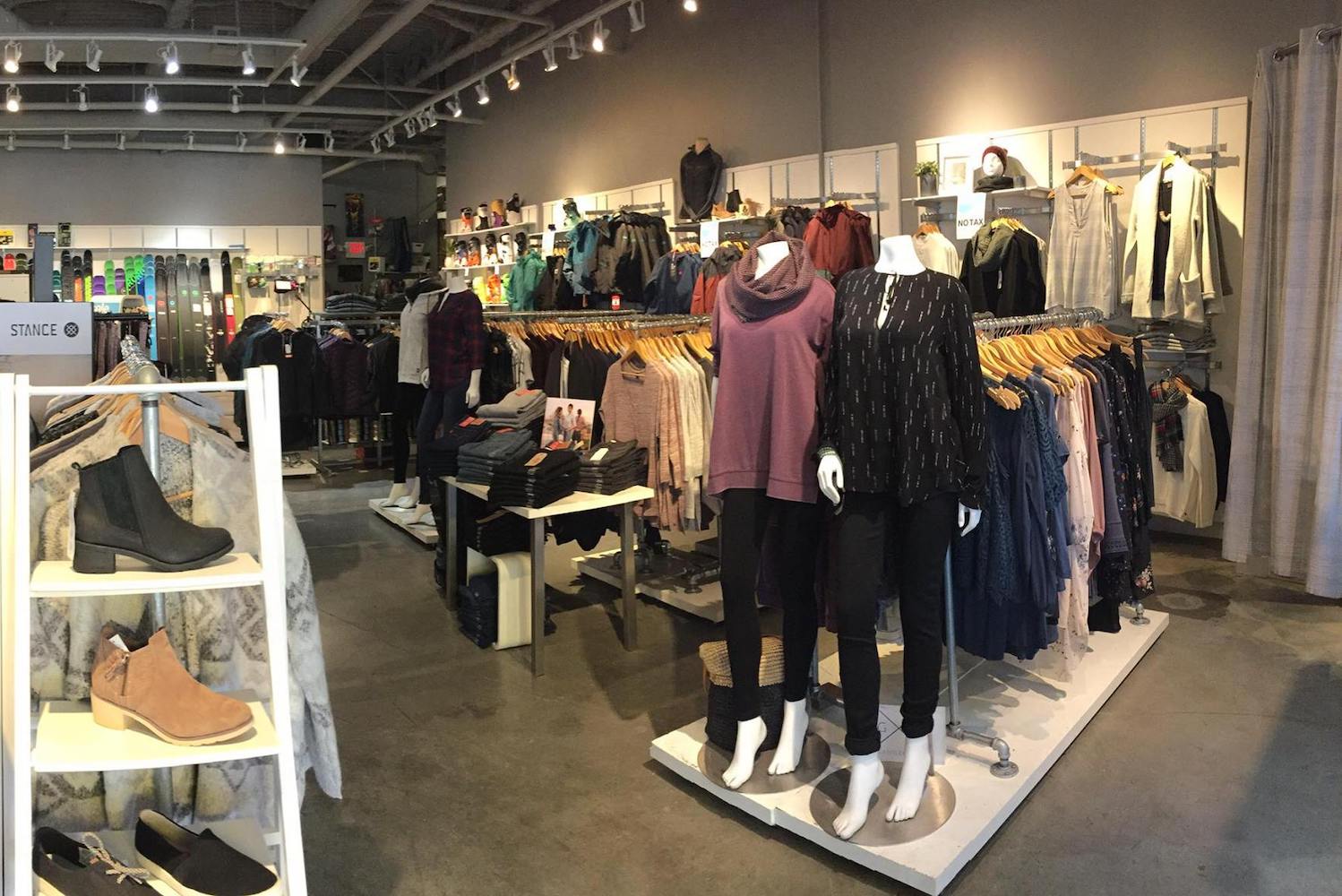 How has COVID-19 affected you personally?
We have family members who were confirmed cases of COVID-19.
How has your business innovated or pivoted during this time? 
We offered free local delivery, private shopping and added more products to our online store
Do you have any tips that you can share that could help other Squamish businesses with the focus of keeping their staff and customers safe while delivering their products or services? 
Stay positive!  This too will pass, and we will all be stronger on the other side.
How can the community of Squamish support you and your business as we move through this unprecedented time?
It is incredibly important that the community of Squamish supports locally owned businesses at every opportunity.  Ordering online and shopping outside of Squamish will have devastating impacts on our local businesses and economy.  Every dollar that is spent at locally owned businesses in Squamish, stays in Squamish.    We have felt big love and support so far, and we need the community to keep it up!