Explore Squamish - June 12, 2020
Climbing in Squamish - Our Local Guides' Favourites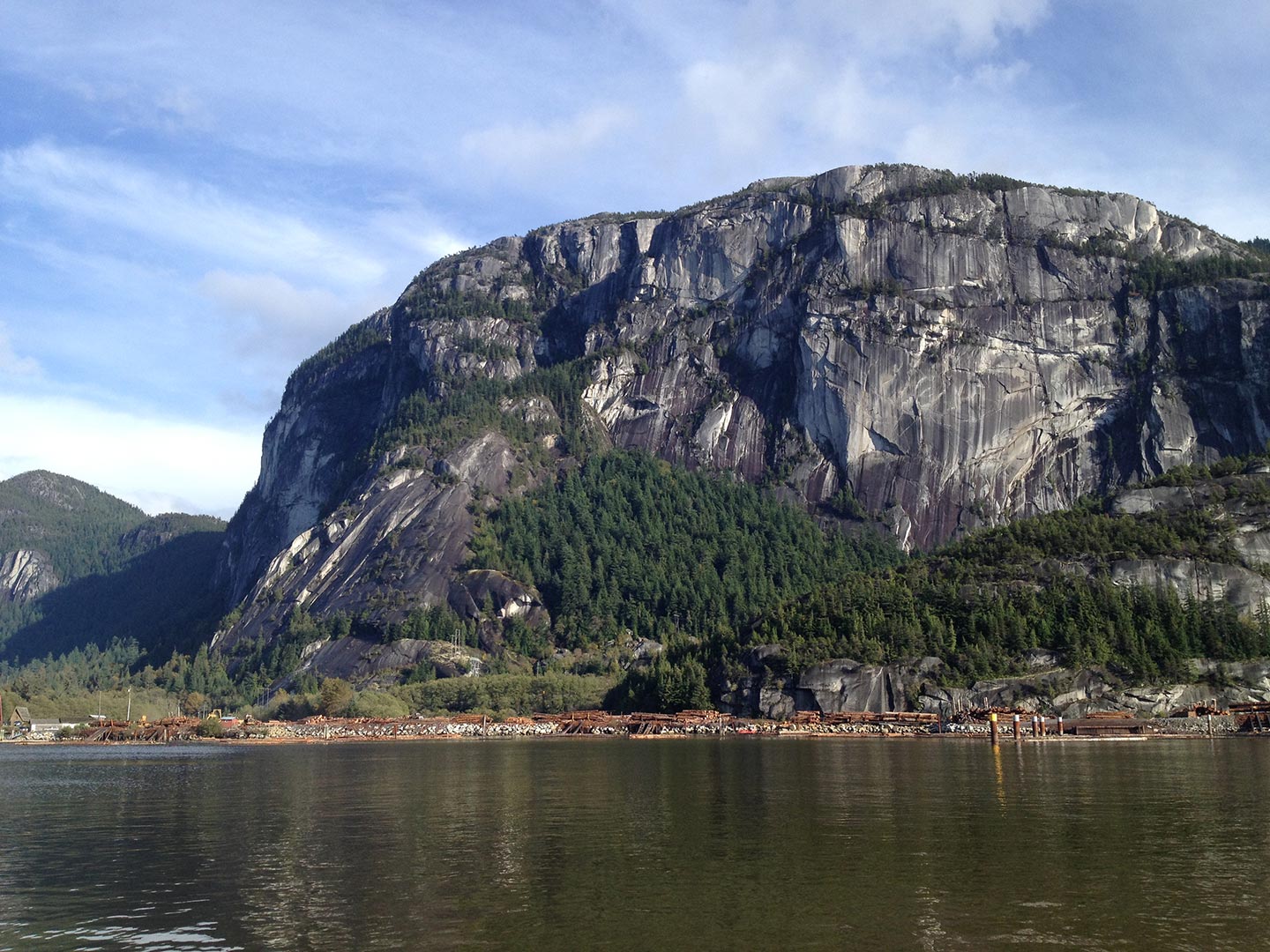 Photo: D'Arcy McLeish
One of the best things about living in Squamish is we are blessed with some of the best venues in the world for action sports. World-class kiteboarding, whitewater paddling, epic, world re-known singletrack, it's all here. But where Squamish really shines is on the rock. Squamish is one of the premier rock climbing destinations in the world. There are thousands of routes, ranging from single pitch sport climbs to full-day traditional multi-pitch climbs to high alpine rock routes and everything in between. 
Arriving here, it can be tough to know where to go. While there are some excellent guide books, one of the best ways to get some local beta on where to climb is from your local guiding companies. In fact, if you really want to sample what Squamish has to offer, book a climbing guide for a day or three and get out there. There are four guiding companies in Squamish, each with a slightly different specialty. We asked them to give us their thoughts on some of the best climbs in Squamish. Enjoy.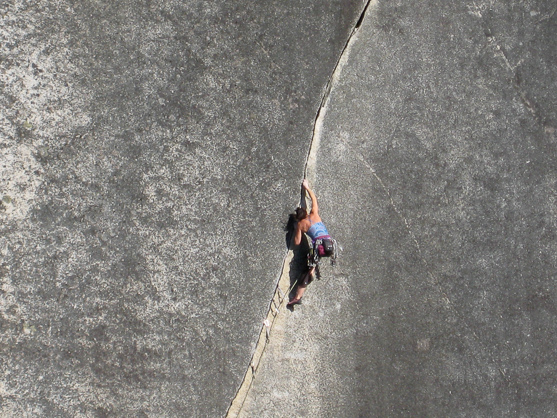 Top 6 Squamish Classics / Must do's (single/multi-pitch, any grade). 
Banana Peel, 5.7 – One of the easiest multi-pitch routes in Squamish, Banana Peel is a fun slab climb up the South end of the Apron on the Stawamus Chief.
Mercy Me, 5.8 – A tricky little climb below the Grand Wall that has awesome exposure
Right Wing 5.10 – One of the lesser-known classics in Squamish, Right Wing is a staunch 5.10 that demands every skill in the book. 
Sunset Strip 5.10 – The easiest free route to breach the Western Face of the Chief, it's sustained and absolutely worth the effort. 
The Grand Wall 5.11 – Probably one of the most famous climbs in Squamish and Canada, The Grand Wall is where people come from all over to cut their teeth on some of the best, most sustained granite climbing in the world. The Split Pillar, a long, layback crack, is the highlight here but every other pitch is as fun and exposed. 
Freeway 5.11 – Not for the faint of heart. Freeway is one of the harder multi-pitch traditional routes in Squamish, with unreal exposure, tricky moves through a roof and dihedrals and is one of the newer classics in Squamish.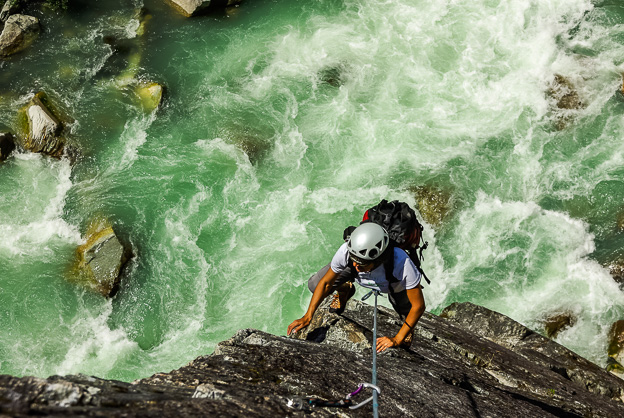 Top 6 Moderate Routes in Squamish (5.10 and under)
Rock On, 5.10a – An amazing multi-pitch traditional route with a remote feel and exposure. One of the best routes on the Apron. 
 
Apron Strings 5.10b / Mercy Me 5.8 – Moderate climbing with a big wall experience complete with multi-pitch rappel descent. Not to be missed. 
 
Penny Lane, 5.9 – One of the classic, all-time single pitch cracks in the Smoke Bluffs. 
 
Klahanie Crack, 5.7 – Splitter granite hand crack next to the iconic Shannon Falls, a fine place to practice traditional lead skills.
 
Deidre, 5.7 – Simply the most enjoyable 5.7 multi-pitch out there, well worth the early start required to avoid crowds. An Apron Classic!
 
Star Chek, 5.7 – One of the most visually stunning climbs in the Sea to Sky Corridor. Amazing positioning with a  high aesthetic value and unique and wild location in Cheakamus Canyon.
 
Sunblessed, 5.10b – One of the more remote locations on the backside and of the Chief. Well worth the approach. A really fun multi-pitch outing. 
Top 6 Routes/Crags for Kids
The Playground – A newer crag just up the Mamquam FSR, this little cliff has a bunch of bolted 5.4 to 5.8 routes ideal for the little ones. There are even some harder routes on the right side for mom and dad. 
Sugarloaf – A nice little crag in Murrin Park with lots of options from 5.4 to 5.7
The Nursery – A small crag at the top end of Funarama in the Bluffs. Good for learning to crack climb with easy routes from 5.4 to 5.7
2nd Ave – A crag in the Bluffs that has everything from 5.4 to 5.10 with a good mix of traditional and sport routes. There are even a couple of midway anchors on some of the climbs for multi pitch practice. 
Burgers and Fries – The Classic Squamish learning crag in the Bluffs. Good mix of crack and slab climbing from 5.4 and up.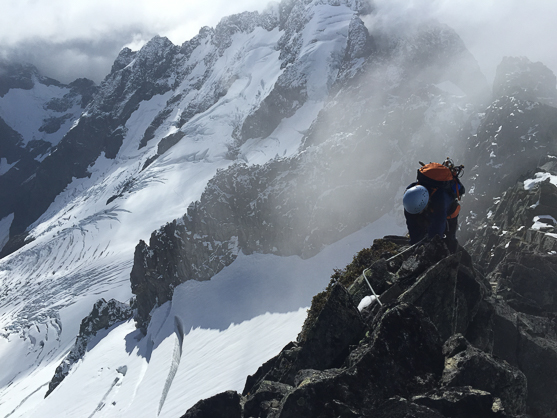 Top 6 Alpine Climbs in and around Squamish
Tantalus, SE Spur, AD+ 4th – Located in the epic and sweeping peaks of the Tantalus Range, an alpine climber's mecca, this route is one of the classics of mountaineering in Southern BC.  
Mount Tricouni, North Ridge, 5.6 – This is an awesome day out, with moderate grades on good rock and lots of cool scrambling in between. 
Mount Crown, Widowmaker Arête, D- 5.9 – Closer to Vancouver than Squamish, we still think of this as 'local'. The Windowmaker Arête is a fine route up a sharp arête on a series of slaps with a good mix of steep, technical section and easy climbing on good rock. 
Mount Serratus, North Face AD ice – A steep snow and ice face, this is a mountaineering classic, with lots of route decisions and hazards to avoid. Another classic of the Tantalus Range. 
Mount Garibaldi, North Face AD- ice – Mt Garibaldi is the flagship peak in Squamish, towering over the valley in all its magnificence. Located in Garibaldi Provincial Park, this is a really fun climb in the winter combined with the Garibaldi Neve Ski Traverse.
Mount Alpha, East Ridge AD- 5.7 – One of the classic lines in the Tantalus Range, the East Ridge of Alpha is a must-do for anyone interested in alpine climbing in Squamish. Super fun route, with good exposure that's easy to manage and easy climbing interspersed with short-lived difficulties along the way. 
Altus Mountain Guides
Owned by Ross Berg, an IFMGA Guide, Altus specializes in custom trips geared more on the alpine climbing and alpine rock climbing side of things. 
Canada West Mountain School
One of the oldest guiding companies in Squamish, Canada West is owned by Brian Jones, an IFMGA Guide and long time Squamish resident. They specialize predominantly in instruction, both winter and summer but Brian has been guiding all over the world and continues to head out into the mountains every day. 
Mountain Skills Academy
​Owned by Eric Duramac, an IFMGA Guide and his wife, Monica, the Mountain Skills Academy specializes in courses, glacier travel and runs the only two Via Ferrata's in BC. 
Squamish Rock Guides
Owned and operated by Colin Moorhead, a local IFMGA guide and one of the wittiest guys you'll ever meet, SRG's specialty is taking people out on the rock to experience the best Squamish granite. 
Whatever you decide, if you don't know your way around, get yourself a guide. It's well worth it. They can show you around to some of the best spots and keep your days safe, focused and maximize your time on the rock. 
Be safe, climb hard.