Camping in Squamish - Your Local Guide
Posted on: March 19, 2022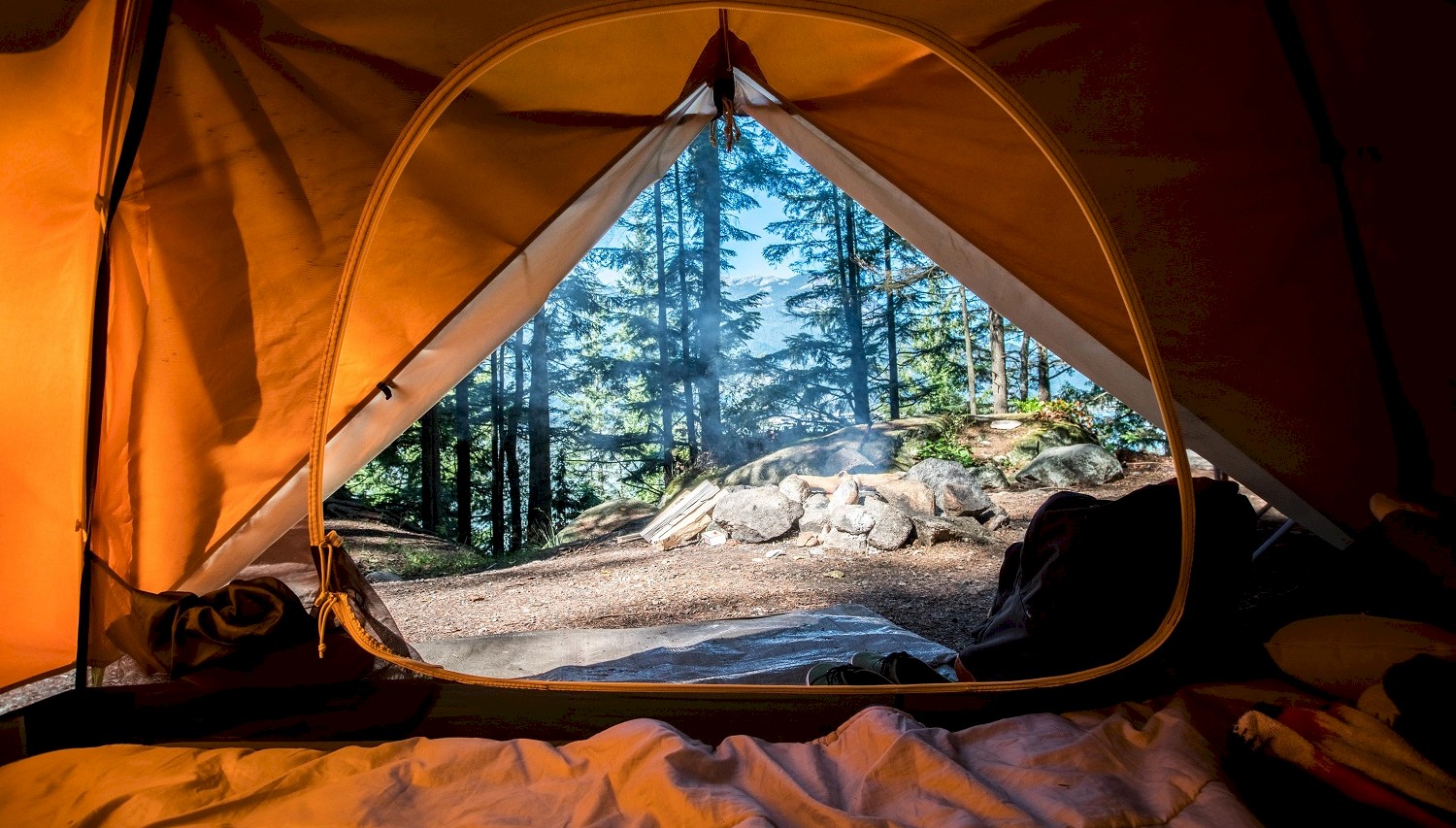 Squamish is a great place to camp. Whether you're with the family looking for a basecamp for holiday adventuring, keen to find a spot on a lake or the ocean or into pitching a tent in the lush Squamish rainforest, the options in and around Squamish are limitless.
For information about camping in BC Parks please check BC Park's website. Summer 2022 bookings are now open!
Please remember that if you are recreating outdoors, you must do so responsibly by leaving no trace, keeping wildlife wild and respecting the amenities, people and nature around us.
Family/RV Camping
Located just north of Squamish off Highway 99 is Alice Lake Provincial Park. There is a large campground here, right on the lake. There is a good, family-friendly feel, and Alice Lake is an ideal base for all of your Squamish adventures. It's also the perfect place to end your day with a dip. Reservations fill up quickly and can be made on the Discover Camping website here.
View BC Parks Guide to Safe Camping
Located just up Paradise Valley Road, a short drive from Highway 99, Paradise Valley Campground has an escape-from-it-all feel and is located beside the stunning Cheakamus River. Visitors can enjoy easy access to plenty of amazing hiking trails, the Cheakamus, Cheekeye and Squamish Rivers as well as Brohm and Levette Lake. RV Camping and Campsites are available and there is an onsite shop that sells coffee, ice cream and milkshakes.
Close to town, just south of Alice Lake Provincial Park on Highway 99, this little resort offers all the services for anyone looking to pitch a tent or park an RV. There are even cozy cabin-like rooms for rent if you're feeling a little more like glamping than camping. The bonus here is it sits right in the middle of some of the best mountain biking and hiking in Squamish. If you don't have a bike with you, Flying Spirit Rentals is located in the MTN Fun Basecamp office and offers a full fleet of options.
Located just across from Shannon Falls in Darrell Bay, Klahanie Campground has been serving campers in the Sea to Sky for over 30 years. It's a great spot to relax and is a short walk to check out the base of the Stawamus Chief, Shannon Falls and the Sea to Sky Gondola. The views of Howe Sound here are breathtaking, and the campground features a private beach with epic views for watching the sun go down.
The Sea to Sky Corridor has a new camping destination in the beautiful Callaghan Valley - Whistler Olympic Park RV & Campground!
This is your gateway to outdoor recreation and relaxation just north of Squamish. The campground provides 39 spacious campsites with full-service and unserviced options. Enjoy comfortable amenities, scenic views and a unique, secluded and historic setting in nature, surrounded by the stunning beauty of evergreen forests, valleys and mountain ranges. Open from June 30 to October 2, 2023.
Rustic Campground
Nestled in the forest below the 700-metre tall granite monolith known locally as the Chief. This provincial campground is the best place to camp if you're a rock climber, just pitch your tent, throw your gear over your back and a short walk through the woods brings you into the heart of some of the best rock climbing in the world. This campground is first come-first served.
View BC Parks Guide to Safe Camping
Squamish's newest campground is rustic but lovely and is situated next to all the conveniences of town and adjacent to the Mamquam River. Please note there is no running water or RV services, think backcountry camping made front country. Although outhouses are cleaned frequently, campers are encouraged to bring their own hand sanitizer and sanitizing wipes to clean surfaces before and after use.
Just up the Squamish Valley road sits this beautiful campground along the Squamish River. The campground has a real rustic feel but is still relatively close to town. Campers can roam the 195-acre property which includes a private, sandy beach with views of the Tantalus Range! Open for RVs (with no hookup) and tents, outhouses are provided.
Ocean Camping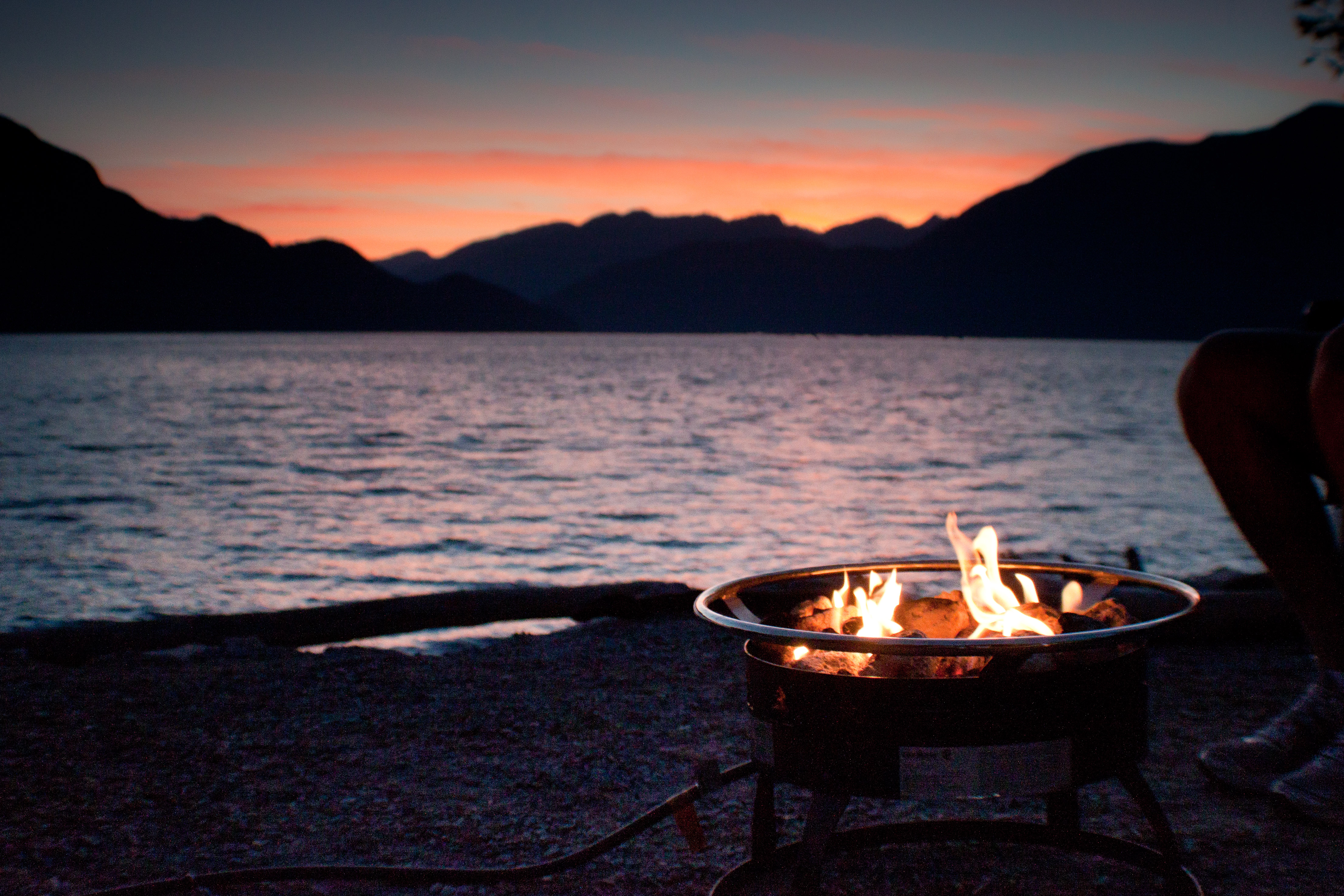 There is no greater pleasure than pitching a tent and drifting to sleep to the sounds of waves crashing against the shores. The 56-hectare park offers a ton of exploring through its driftwood beaches, tidal and intertidal marine life, sunken ships, artificial reefs, picnic areas and pebble beaches. The campground includes 44 drive-in and 16 walk-in campsites that are reservable online.
View BC Parks Guide to Safe Camping
Places to eat for under $20
Howe Sound Brewing
Plenty of burger options are priced around $17 at Howe Sound Brewing. Choose from burgers, delicious salads or their famous beer dough pizzas.
The Locavore
Take your pick of the entire menu at this wallet-conscious food truck that takes home all the style points for taste and healthy eating. The eatery serves up salads, sides and sandwiches and boasts a spunky outdoor and indoor seating area.
Zephyr Cafe
Soups, salads, all-day breakfast delights, wraps, sandwiches and more are on the menu at Zephyr Cafe. Pair that with free wifi and some of the best coffee in town, and you may want to stay awhile.
Campsite Availability
Looking to secure a campsite? Check out our handy campsite availability calendar to find available camping sites for your trip dates.
Camping Rentals
Tent, sleeping bag and other camping equipment rentals are available at Escape Route.
Responsible Recreation
Squamish is a beautiful place to camp and we want to make sure that everyone is able to enjoy it while having a safe and responsible adventure. Please follow these guidelines for respectful behaviour so that we can all enjoy our parks for a long time to come.