Explore Squamish - July 31, 2018
Camping in Squamish - Your Local Guide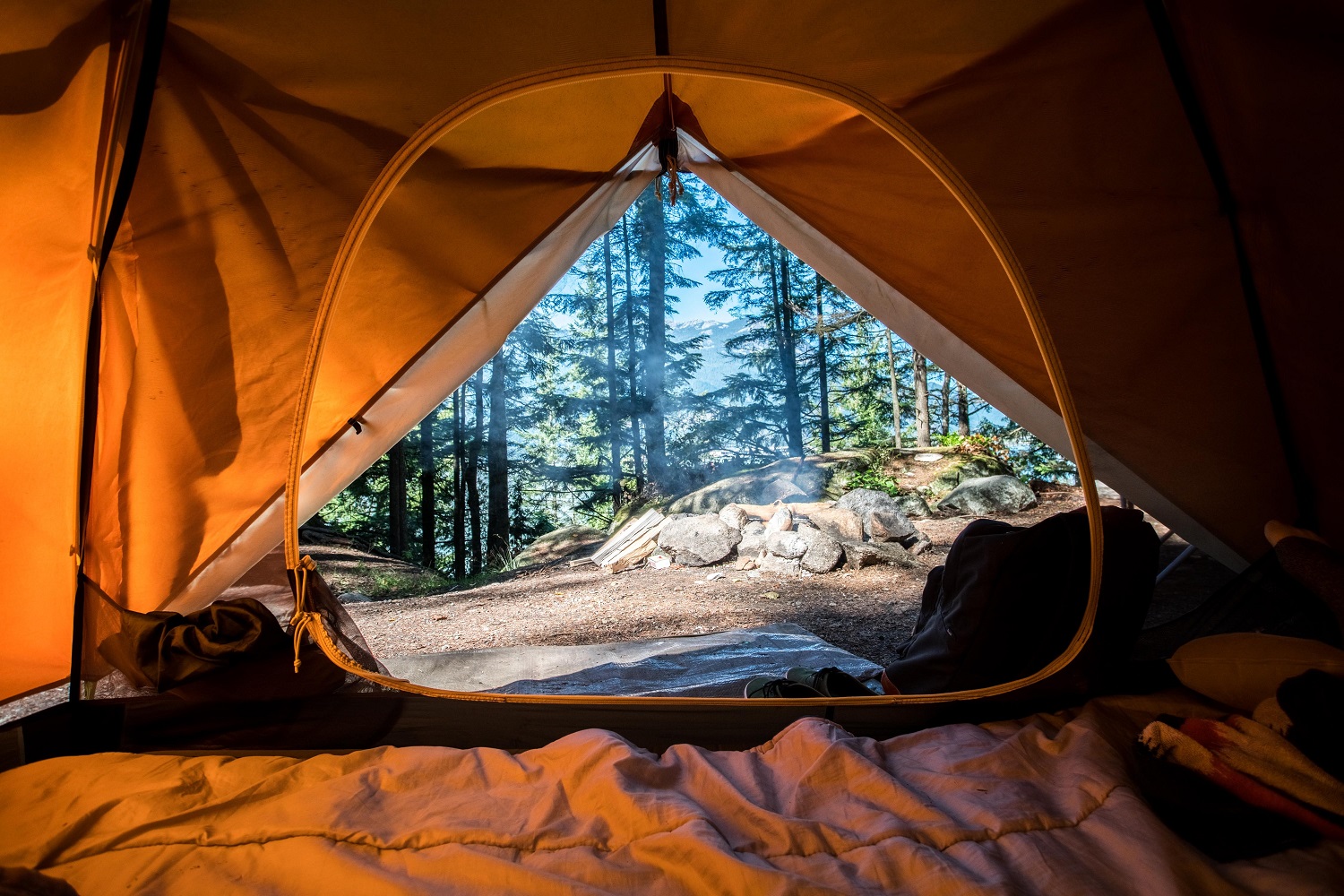 At this time many campgrounds have been closed due the COVID-19 outbreak. For an up to date list of closures please check our website here. For information about camping in BC Parks please check BC Park's website. 
---
Camping in Squamish - Your Local Guide
Squamish is a great place to camp. Whether you're with the family looking for a basecamp for holiday adventuring, keen to find a spot on a lake or the ocean or into pitching a tent in the remote mountain wilderness, the options in and around Squamish are limitless. Here are some of our favourites. 
Family/RV Camping
Located just north of Squamish off Highway 99 is Alice Lake Provincial Park. There is a large campground here, right on the lake. There is a good, family-friendly feel and Alice Lake is a great base for all of your Squamish adventures. It's also the perfect place to end your day with a dip. Reservations can be made on the Discover Camping website here.
Located just up the Paradise Valley Road, a short drive from Highway 99, the Paradise Valley Campground is a fully equipped escape-from-it-all campground along the Cheakamus River. This is a really fun place to camp, with lots of amenities and easy access to the Cheakamus, Cheekeye and Squamish Rivers as well as Brohm and Levette Lake. 
Close to town, just opposite Brackendale on Highway 99, this little resort offers all the services anyone looking to pitch a tent or park an RV could hope for. There are even cozy cabin like rooms for rent if you're feeling a little more like glamping than camping. The bonus here is it sits right in the middle of some of the best mountain biking in Squamish. If you don't have a bike with you, Flying Spirit Rentals is located in the MTN Fun Basecamp office and offers a full fleet of options. 
Located just across from Shannon Falls in Darrell Bay, Klahanie Campground has been serving campers in the Sea to Sky for over 30 years. It's a great spot to relax and is a short walk to the Stawamus Chief, Shannon Falls and the Sea to Sky Gondola. The views of Howe Sound here are breathtaking, and the relaxed vibe to the place is about as charming as it gets. 
Rustic Campgrounds
The climber's favourite. Nestled in the forest below the 700-metre tall granite monolith known locally as the Stawamus Chief, this Provincial Park campground is the best place to camp if you're a rock climber. Just pitch your tent, throw your gear over your back and a short walk through the woods brings you into the heart of some of the best rock climbing in the world. 
As Squamish's newest campground, the Mamquam River Campground is rustic but lovely, situated conveniently next to all the conveniences of town and adjacent to the Mamquam River. Please note there is no running water or RV services, think backcountry camping made front country. 
Just up the Squamish Valley road sits this beautiful campground along the Squamish River. This is a great place that has a real rustic feel but is still relatively close to town. Come early on the weekends; it gets busy!
Situated in the heart of Squamish, the District's Municipal campground is an affordable camping experience that offers the elements of nature with the convenience of being centrally located. 
Ocean Camping
There is no greater pleasure than pitching a tent and drifting to sleep to the sounds of waves crashing against the shores. The 56-hectare park offers a ton of exploring through its driftwood beaches, tidal and intertidal marine life, sunken ships, artificial reefs, picnic areas and pebble beaches. The campground includes 44 drive-in and 16 walk-in campsites that are reservable online. 
Backcountry Campgrounds
The options here are endless, from the various sites throughout the massive Garibaldi Provincial Park to the wild and rugged mountains in Tantalus Provincial Park, if you're keen to work for your camping spot, there is no better place in all of Southern BC to pitch a tent. 
Whatever your fancy, the camping options in and around Squamish are endless. So grab your gear and come up for a weekend where the sea meets the sky. 
Places to eat for under $20
Campsite Availability
Looking to secure a campsite. Check out our handy campsite availability calendar to find available camping sites for your trip dates.
Looking for more great Squamish Ideas?
Packed with everything you need to know to get the most out of your stay. You can pick up your copy at the #Squamish Adventure Centre or view it online here.