Explore Squamish - May 25, 2020
Bubble-Friendly Bookable Squamish Activities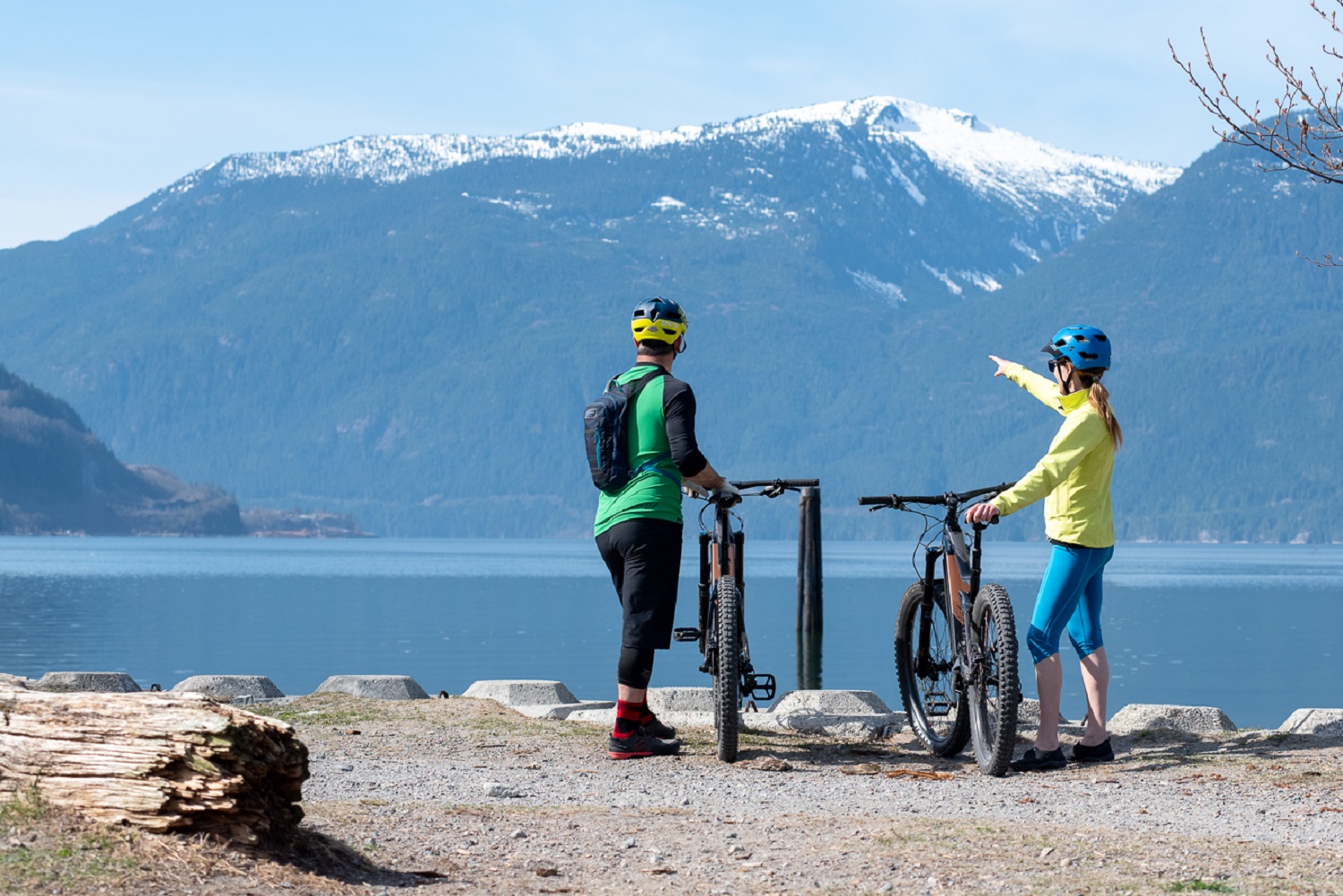 Photo: Blazing Saddles Adventures
Bubble-Friendly Bookable Squamish Activities
We are thrilled to welcome BC residents back to Squamish. And while everyone is excited to breathe in the fresh mountain air, it's important to remember that our open spaces may look a little different and we need to behave responsibly when we visit them. 
Luckily Squamish businesses have stepped up to bring back your favourite Squamish adventures, responsibly reformatted for the new normal.
Suggestions and Tips
When possible, recreate at non-peak hours. Squamish tends to be busiest from 10am - 2pm.
Do not congregate in groups at trailheads.
Carry a "clean trip kit" containing gloves, wipes, hand sanitizer, disposable bag and a mask on all of your outdoor adventures.
Book your adventure in advance, online or by phone. Businesses need more time to help space guests throughout the day and to ensure there is enough clean gear available. 
What to Expect
Smaller group sizes and reduced tour times
Gear sanitization after each use
More outdoor services, dress for the weather as indoor spaces will have limited capacity
Touchless payment, avoid paying in cash where possible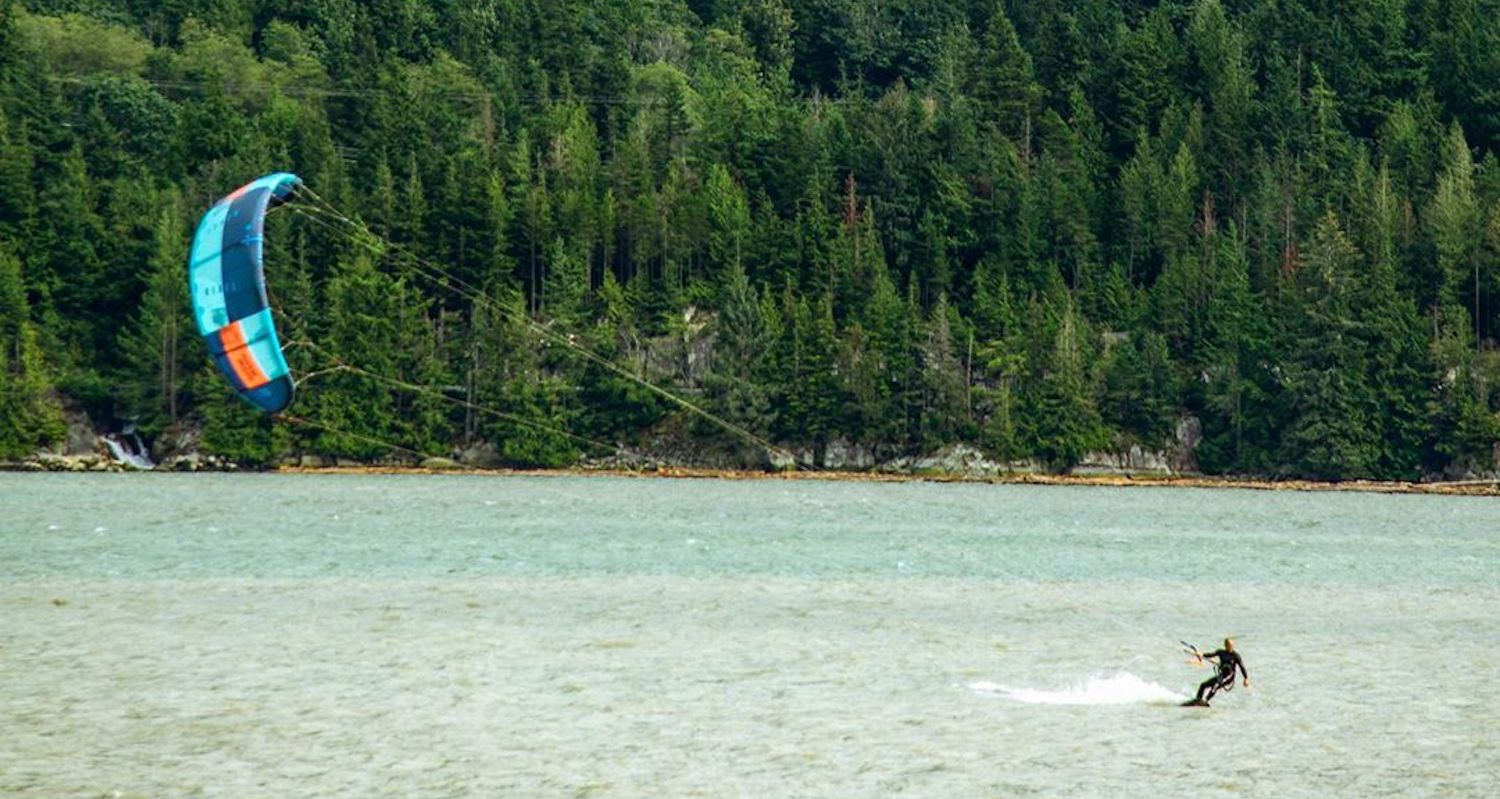 Photo: @lilmissmonty
Have you driven past Howe Sound and spotted dozens of kite surfers dancing across the water? Learn the craft of capturing the wind in a private group lesson with Aerial Kiteboarding. This bubble-friendly introductory course will teach you how to handle a kite on dry land and will end with a crash course on the water. All lessons will be private and gear will be fully sanitized between uses. Personal protective equipment will be made available for students during times when 2 metres of distance may not be possible. 
Whitewater Rafting trips have been redesigned so you can experience the rush of Squamish's world-class rivers this summer. You'll find increased spacing during river transportation, and the use of PPE so everyone can stay safe during trips. Like usual all your rafting gear will be provided and fully sanitized after each use. Once you're on the water you will find yourself surrounded by a rushing river, massive granite walls and waterfalls aplenty. Available with Canadian Outback Rafting, Squamish Rafting Company and Wedge Rafting.  
EFFECTIVE SEPTEMBER 14, 2020 THE SEA TO SKY GONDOLA WILL BE CLOSED UNTIL FURTHER NOTICE. THE TRAILS ABOVE AND BELOW THE GONDOLA ARE ALSO CLOSED INCLUDING THE SEA TO SUMMIT TRAIL AND UPPER SHANNON FALLS CONNECTING TRAIL.
Board a private gondola cabin and enjoy an amazing 10-minute ride with your loved ones. Directional signage is now in place so guests can hike the trail network efficiently to reduce crowding. After your hike, be sure to stop by the summit's backyard where you will find a fully licenced outdoor bar, snack station and picnic table seating to rest your legs. Or, head inside for a sit-down meal in the new Sky Pilot Restaurant located inside the Summit Lodge. 
Local's tip: The Basecamp Cafe offers many of the same food items as the summit. Stop by the cafe before heading up to stock up on snacks. 
Purchase your tour tickets in advance and visit Britannia Mine Museum for an indoor/outdoor glance at mining through the ages. Museum capacity will be kept low to ensure all visitors have a chance to enjoy the exhibits while maintaining social distance. Favourite activities such as the underground tour and the multimedia show BOOM! will be up and running to deliver maximum value on your historic experience. Be sure to check out the brand new Chatterbox Cafe after your visit for a light lunch!
Squamish is loaded with outdoor spaces to enjoy life on two wheels and a guided lesson is the best way to hone in on your skills and keep you safe on the trails. All bike guides are equipped with PPE for any hands-on guiding needs and rental bikes are sanitized between uses so you can pedal with peace of mind. The best part of any lesson is that you will finish off the day with a better knowledge of Squamish trails that you can ride again and again to work on your skills. Tours are available with Blazing Saddles Adventures, Dialed In Cycling, Ride BC & RideHub.
Take off from the Squamish Municipal Airport and take inventory of all the best sights of Squamish from the skies. Once you land back on the ground you will leave with a list of new zones to explore and a greater appreciation of Squamish's outdoor paradise. Flightseeing is available through Sea to Sky Air and heli-seeing can be booked with Blackcomb Helicopters or Black Tusk Helicopters.
Photo: @kate_trecartin
Connect with a local guiding company such as Altus Mountain Guides, Mountain Skills Academy & Adventures, Squamish Rock Guides or Canada West Mountain Guides to experience the vertical world of rock climbing. Landmarks such as the Smoke Bluffs, Stawamus Chief, Papoose, and even the walls around Shannon Falls are all dotted with rock climbing routes ranging from beginner to expert. No experience or personal climbing equipment is required, all equipment is provided and sanitized after each use.  Not sure about rock climbing? Why not book a Via Ferrata tour to get a feel for climbing first? Ascend the Sea to Sky Gondola and scale the granite walls below the summit on a guided Via Ferrata tour with Mountain Skills Academy & Adventures.
Take a tour of the many cliffs that surround Howe Sound and wave at a seal or two as you take in the sights of Squamish only visible only from the water. Tours are currently available with Norm Hann Expeditions and Sea to Sky Adventure Company (opening June 26). Gear rentals are included and are fully sanitized between uses. 
Book a tee time with your golfing buddies and enjoy the fresh mountain air as you swing your clubs for your first round of the season. Furry Creek Golf Course and Squamish Valley Golf Course are open for public play.
Head out on a fly fishing trip to spend a day exploring one of Squamish's scenic rivers. Book a guided tour with Chromer Sport Fishing, Trout Country Fishing Guides, Pemberton Fish Finder (reopening July 2) or Valley Fishing Guides and let a local expert show you the best spots and form to reel in a big one. All operators have new social distancing protocols in place, and you will need your own vehicle to meet your guide at the river. 
Go crazy in 7,000 square metres of ninja training space as you and your bubble try out obstacles from the hit show American Ninja Warrior. The Ninja Gym offers a rotation of 25+ obstacles including a double salmon ladder, unstable bridge, wing nuts, devil steps, spin cycle and more. There are over 500sqft of airbags so you can test your skills, fall safely and have a laugh rolling around on the massive airbags. The space is currently open for private group bookings, and drop-ins with reduced capacity will be bookable starting July 4!