Explore Squamish - June 01, 2017
Best Places To Go For A Dip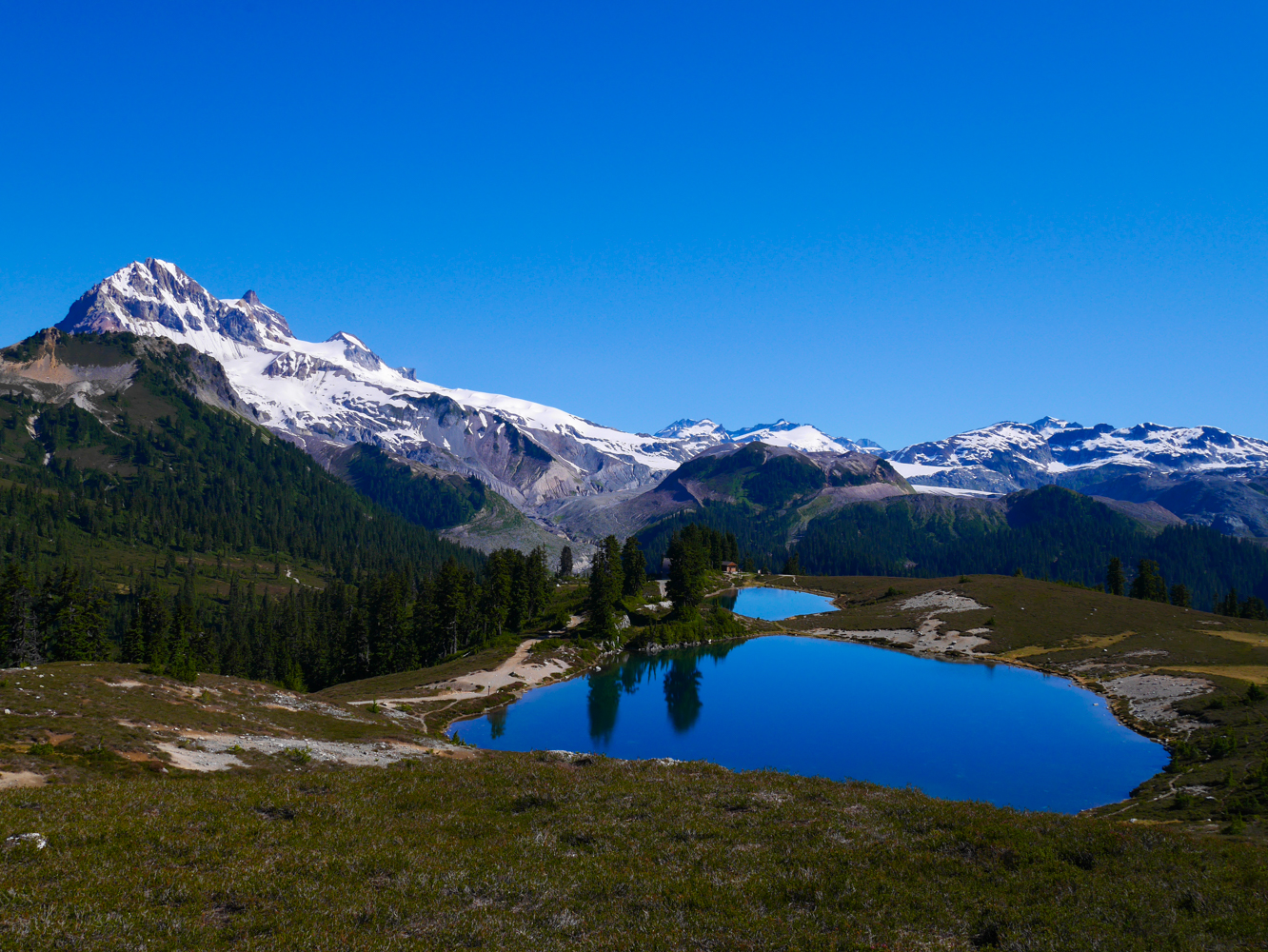 Photo: D'Arcy McLeish
There's nothing so satisfying on a warm summer day as going for a swim. Squamish has some of the best swimming lakes in the Sea to Sky Corridor. Here are some of our favourites.
Brohm Lake
Located just north of Squamish along Highway 99, Brohm Lake is nestled in some of the the oldest forest in Squamish and offers a great place to spend the day in the water. There are lots of rock outcroppings, cliffs and even a couple of rope swings dotted around the lake. The water is clear and warm, especially in late August and early September, when the warm summer sun has been on it for a few months. 
Alice Lake
Located in Alice Lake Provincial Park about ten minutes north of Squamish just off Highway 99, Alice Lake is a great lake for swim. It's got a nice beach, swimming docks and is the perfect temperature to take a dip. Surrounded by a great campground, there is a concession as well as kayak and SUP rentals. This is a real family friendly lake, and on warm summer days it's a great place to bring the kids.
Browning Lake
Browning Lake is located in Murrin Provincial Park approximately ten minutes south of Squamish right beside Highway 99. The lake is warm with several small beach areas scattered around its perimeter.  Browning Lake offers swimming, picnicking, fishing and a nice walking trail around the lake.
Elfin Lakes
This is my favourite spot to swim in all of southern BC. It's a hike to get there, but absolutely worth the effort. Elfin Lakes are two small lakes on a subalpine ridge in Garibaldi Provincial Park. Accessed from the Diamond Head Parking lot just up from Quest University, they are 11km from the parking lot on one of the most beautiful hikes in BC. There's camping here and the views are breathtaking. There are two lakes, the upper one for swimming and the lower one for drinking water. Definitely one of the more majestic places to take a dip you'll ever see. 
Ocean Swimming
Squamish is perched right on Howe Sound, and there are multiple options for salt water swimming. Brittania Beach, Seal Cove, Porteau Cove Provincial Park; all offer cool ocean swimming at its finest. There's even our very own Nexen Beach, just a short walk from downtown Squamish, that offers up beach swimming right on the Sound. It's not uncommon to be approached by seals at any of these locations so keep a lookout for those friendly little guys when you're in the water. 
Squamish has swimming options for every water adventure. From the ocean to the main lakes to a limitless supply of remote mountain lakes, there's something for everyone.