Explore Squamish - January 30, 2018
Asked & Answered: Top 10 Winter Questions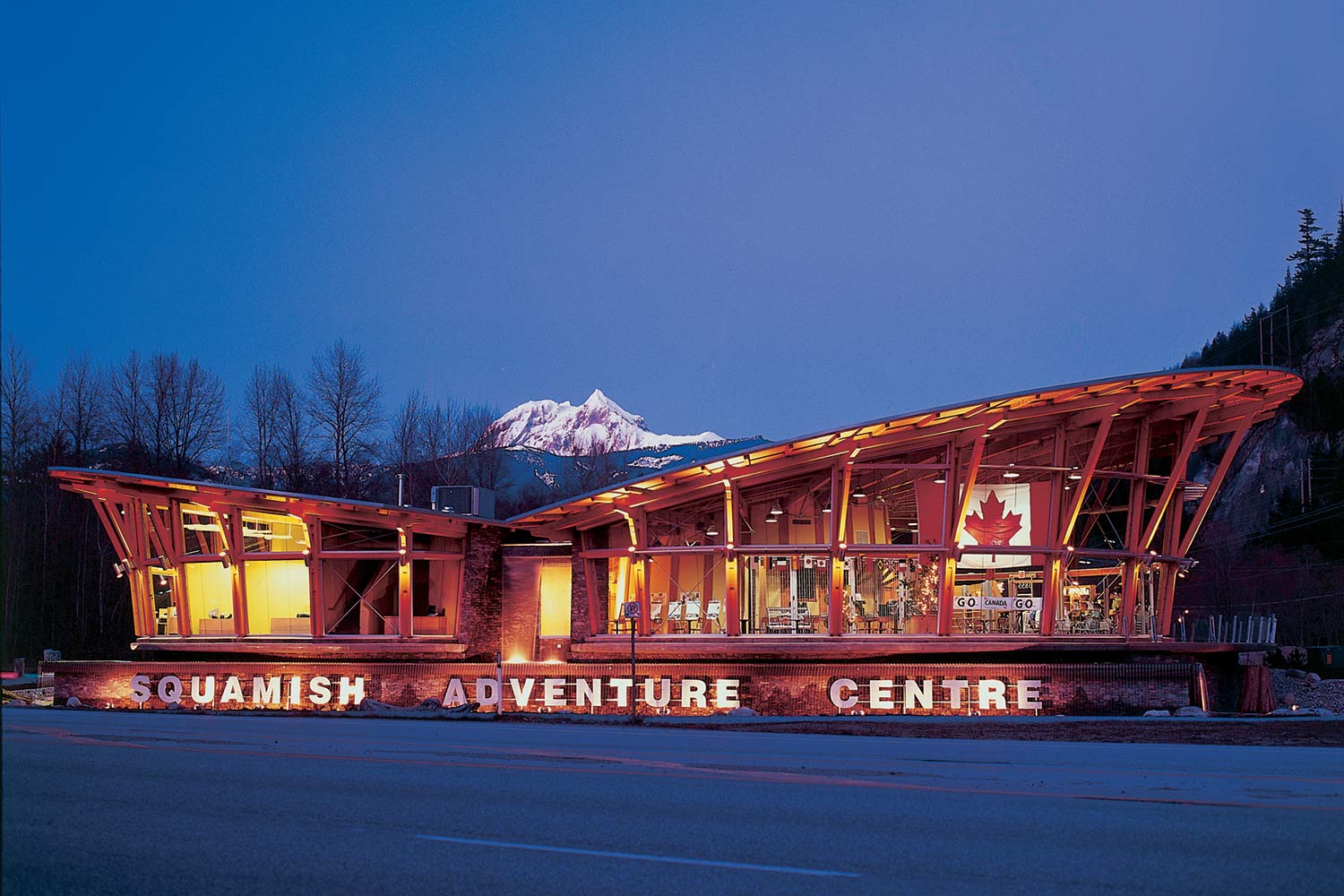 Photo: Graham Osborne
Asked & Answered: Top 10 Winter Questions
Every year thousands of visitors pass through the doors of the Squamish Adventure Centre each on a quest to #ExploreSquamish. Here are the ten most common winter/spring questions asked and answered.
1. Where can I go snowshoeing in Squamish?
The Sea to Sky Gondola and Garibaldi / Red Heather area are our favourite places for a snow-covered adventure in the woods. Want to push your limits? Why not hire a guide and venture into the unknown. Local guiding companies include Canada West Mountain School and Mountain Skills Academy and Adventures. 
Snowshoe rentals are available at the Escape Route, the Sea to Sky Gondola and Valhalla Pure Outfitters.
2. Who has the best drinks in town?
Photo: Northyards Cider Co.
Squamish has left its mark on BC's craft beverage scene, and despite being a small town, it's home to three mountain-themed breweries, three craft cideries and a distillery! Since each location offers a completely different experience, we've created a craft tasting trail passport to help you choose which best appeals to you. Collect stamps from each maker to win a prize!
3. Is there a souvenir shop in Squamish?
Located inside the Squamish Adventure Centre is The Squamish Store. There is plenty of Squamish branded gear as well as local artisan created items such as pottery and jewellry as well as a large selection of First Nations goods. For on-the-go adventurers, the store also sells a variety of guidebooks and maps.
Fun Squamish items can also be found in the eclectic shops in the vibrant Squamish downtown core. 
4. Is there anywhere to rent a bike?
Winter bike rentals are available from Corsa Cycles throughout the winter on a day by day basis, make sure to call ahead to ensure rentals are available on your desired day. Many of Squamish's trails are rideable year-round, you can view a list of Squamish trails here. 
5. What does it look like at the top of the Sea to Sky Gondola?
Photo: Tara O'Grady, Sea to Sky Gondola
A ride up the Sea to Sky Gondola will let you soar to new heights with sweeping views of snowcapped mountains and the ocean at the same time. There are few places in the world that can surpass the view from the top, and the whole experience is accentuated by the Sky Pilot suspension bridge and Chief Viewing Platform where you will have the best vantage point in the town. Want a sneak peek? View the Sea to Sky Gondola webcam here. 
6. What is the giant green rope tower you can see from the highway? 
In 2016 Squamish got it's very own high ropes obstacle course–a towering West Coast inspired structure located right across from the Squamish Adventure Centre. The course contains 50 different elements set to challenge people from ages 7-70 and is designed so that every foot higher you climb the more difficult the elements become. Rope Runner Aerial Adventure Park is closed for winter but will reopen again in April.
7. Is there live music in Squamish?
Squamish has a vibrant arts and culture scene and live music is easy to find year round. Throughout the winter there are several weekly live music events, see below for a the current schedule. 
Thursdays: 8 pm at Norman Rudy's
Sundays: 12 pm - 3 pm at the Sea to Sky Gondola.
Select Saturday's and Sundays: 8 pm at the Brackendale Art Gallery
Special events: Howe Sound Brewing
8. Where can I take my dog for a walk?
Photo: @caroline_barker
If you and your pooch are after a relaxing walk, we recommend the Nexen Beach Loop where you can walk foot beside paw along the beach located at the tip of North America's southernmost fjord. For those looking for a picturesque short hike, the Murrin Park Loop Trail is a forested walk that offers jaw-dropping Sea to Sky views. Click here for a full list of our favourites trails, just remember to keep your dog on a leash and clean up after your pet!
9. Is the Stawamus Chief hike open in the winter?
The trail up the Stawamus Chief is open year round. However, it is much more difficult in winter. We recommend that you check in with the staff at the Visitor Centre on the condition of the trail and also that you consider carrying microspikes for your shoes in case of icy conditions.
10. Where can I see the bald eagles?
While peak eagle viewing season runs mid November to late January, eagles can be spotted later in the spring and some remain throughout the year. The most popular places to view eagles include; the Tenderfoot Creek Hatchery, the Eagle Run Dyke, the Mamquam River, the Squamish Estuary and from the middle of the river on an Eagle Viewing River Float. View a list of our favourite viewing locations.