Explore Squamish - July 18, 2022
Asked & Answered: Top 10 Summer Questions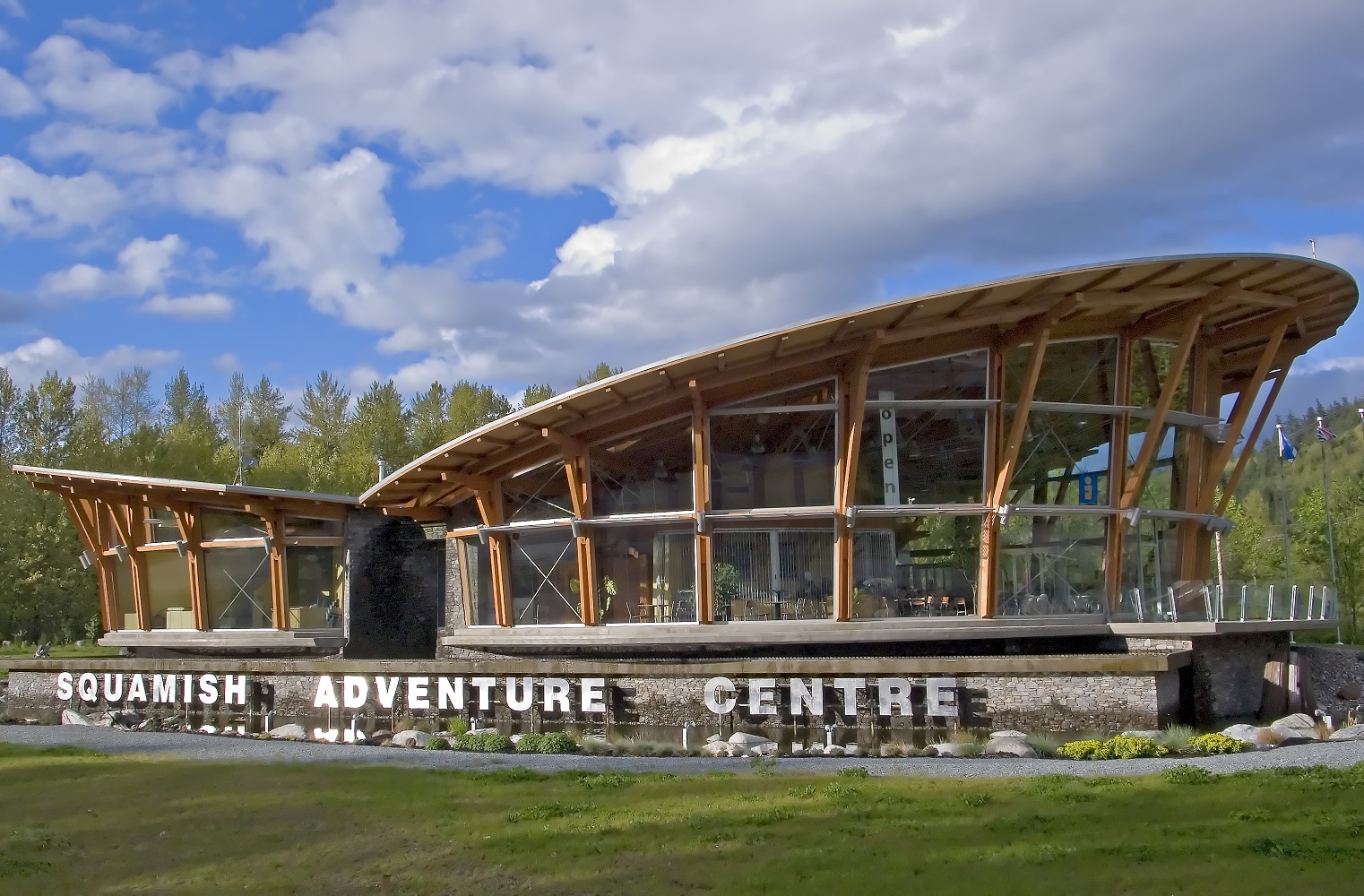 Photo: Squamish Adventure Centre
Asked & Answered: Top 10 Summer Questions
Every year thousands of visitors pass through the doors of the Squamish Adventure Centre each on a quest to explore Squamish Topics range from "where is a good coffee shop?" to "what is the hardest trad climb?" and everything else in between.  
As a world-class destination for both winter and summer sports, it is clear that there is seasonality to most Squamish activities. But the joy of the West Coast is that no matter what the season there is always plenty of recreation on hand. If you plan your visit in the spring or summer, there are a few things you might like to know so we thought we would spread the word and pass the knowledge on.
You asked, and we answered, here are the ten most common summer questions in Squamish.
1) What is the best short hike with a view?
Image: @meaghancurtis
One of the best short hikes in Squamish is the Smoke Bluffs Park Trail. Located just steps away from the Squamish Adventure Centre, Smoke Bluffs Park is one of the jewels of Squamish outdoor recreation. The Smoke Bluffs hike begins at the entrance to the park, just behind the Squamish Adventure Centre on Logger's Lane. Maps can be found in the Adventure Centre. The trail is an out and back that meanders through the major climbing areas of the park and offers some spectacular viewpoints of Squamish, the Stawamus Chief and Howe Sound The trail is a 2.3km easy hike, suitable for just about all ages and abilities.
2) Where can I go to eat?
Image: Locavore Bar & Grill
  Squamish boasts dozens of outstanding restaurants, from gastro-pub to fusion, there is a restaurant to suit almost any food craving, and with views like the Stawamus Chief, Shannon Falls, Garibaldi Peak, the Tantalus Range and more the patios in this town are unbeatable. Click here for a glance at some of Squamish's best patios, and here for a full list of eateries. 
3) What do I need to know to hike the first peak of the Stawamus Chief? 
Image: @lolo_janee
  The Stawamus Chief is high on most people's lists of Squamish to-dos. The trail to the top is relatively short, just 4km roundtrip, however, it is very steep, and you can expect the hike to take between 2 and 3 hours. A fair chunk of the trail is on wooden staircases; there are also metal ladders and chains to assist you on route to the top. Bring plenty of water and sunscreen, once you arrive at the peak shade is sparse and you will want to savour the views and relax on top before descending. Although dogs are welcome in the Stawamus Chief Provincial Park, the ladders and chains make this a challenging hike for furry friends. 
4) Can I drive to Garibaldi Lake?
Garibaldi Lake is a worthy hiking destination, frozen for most of the year, come late June when pictures of the thawed lake begin to hit social media many visitors mistakenly assume the lake has drive-in access. The trail to reach Garibaldi Lake is a full day affair, taking most people between 5-7 hours return. The route is 14km round trip and will cover over 800 metres of elevation gain. Once you arrive at the lake, you can follow the trail to pass by a campground, some beaches with picnic tables and finally a dock that is perfect for jumping off. Be warned this is a glacial fed lake if you take the plunge make sure you have a towel to stay warm and dry off!
5) Where can I go to see a bear?
Bear sightings are not guaranteed in Squamish, though there are plenty of them out in the wild. While seeing a bear can be exciting, having a bear encounter is not ideal, in fact it can be dangerous. While exploring on your own please remember we want to preserve the bear population in Squamish, and the best way to do that is not to disturb the bears. We encourage people to stop by the Squamish Adventure Centre to have a look at our bear exhibit and read up on bear safety. Be bear aware on the trails and do not approach (or take a selfie with) a bear, but rather back away slowly and report sightings to 1-877-952-7277. 
6) What was that waterfall I drove past on the highway? 
Image: @qgmonkey
While driving into Squamish the Stawamus Chief, Garibaldi Peak and Shannon Falls are typically the first things people see. Dropping from a whopping 335 metres (1,105 feet), Shannon Falls is BC's third tallest waterfall, and it is also one of the most scenic. Around the base of the falls, you'll find a well-maintained boardwalk and trail network to explore some of the area's towering trees, old-growth stumps and the ever-present mist from the roaring falls above.
7) Does Squamish Have a Farmer's Market?
Yes, we do! The Squamish Farmer's Market takes place every Saturday from 10am-3pm at the corner of Cleveland and Victoria Avenue. Recognized by The Vancouver Sun as one of BC's Best Farmers' Markets, the Squamish Farmers' Market is a local essential and a definite must on your list of Saturday to-dos. You'll find more than 60 vendors selling a wide selection of local produce, eggs, cheese and artisan goods.
8) What are the best places for backcountry camping? Do I need a permit?
The options for backcountry camping in Squamish are endless, from the various sites throughout the massive Garibaldi Provincial Park to the wild and rugged mountains in Tantalus Provincial Park, if you're keen to work for your camping spot, there is no better place in all of Southern BC to pitch a tent. Be aware camping in Garibaldi Provincial Park must be reserved online. Backcountry camping gear is available for rent at Escape Route.
Remember, when you are camping, please always pack out what you packed in and leave your site the way you found it.
9) Where is the best place to go for a swim?
Image: Sea to Sky Parks
Bordered by the ocean and dotted with numerous mountain lakes, Squamish boasts dozens of locations to swim. Our top three are Brohm Lake, Browning Lake in Murrin Provincial Park and the family-friendly classic Alice Lake. 
10) Where can I camp? Can I camp for free?
Unfortunately, there is no free camping in Squamish. However, there are numerous campsites available from the ultra-affordable to the uber-luxurious. When possible try to plan your visit well in advance as campsites can fill up quickly. You can read our guide to camping in Squamish here.
Family/RV Camping: Alice Lake Provincial Park, Paradise Valley, Mountain Fun Basecamp and Klahanie Campground
Rustic Campgrounds: Stawamus Chief Campground, Mamquam River Campground, and the Squamish Valley Campground
Ocean Camping: Porteau Cove Campground
Looking for More Great Squamish Ideas?
Packed with everything you need to know to get the most out of your stay. You can pick up your copy of the Squamish Visitor Guide at the Squamish Adventure Centre or view it online here. We also have an app! Download the Explore Squamish app here.