An Insiders Guide to the Squamish Farmer's Market
Posted on: April 23, 2022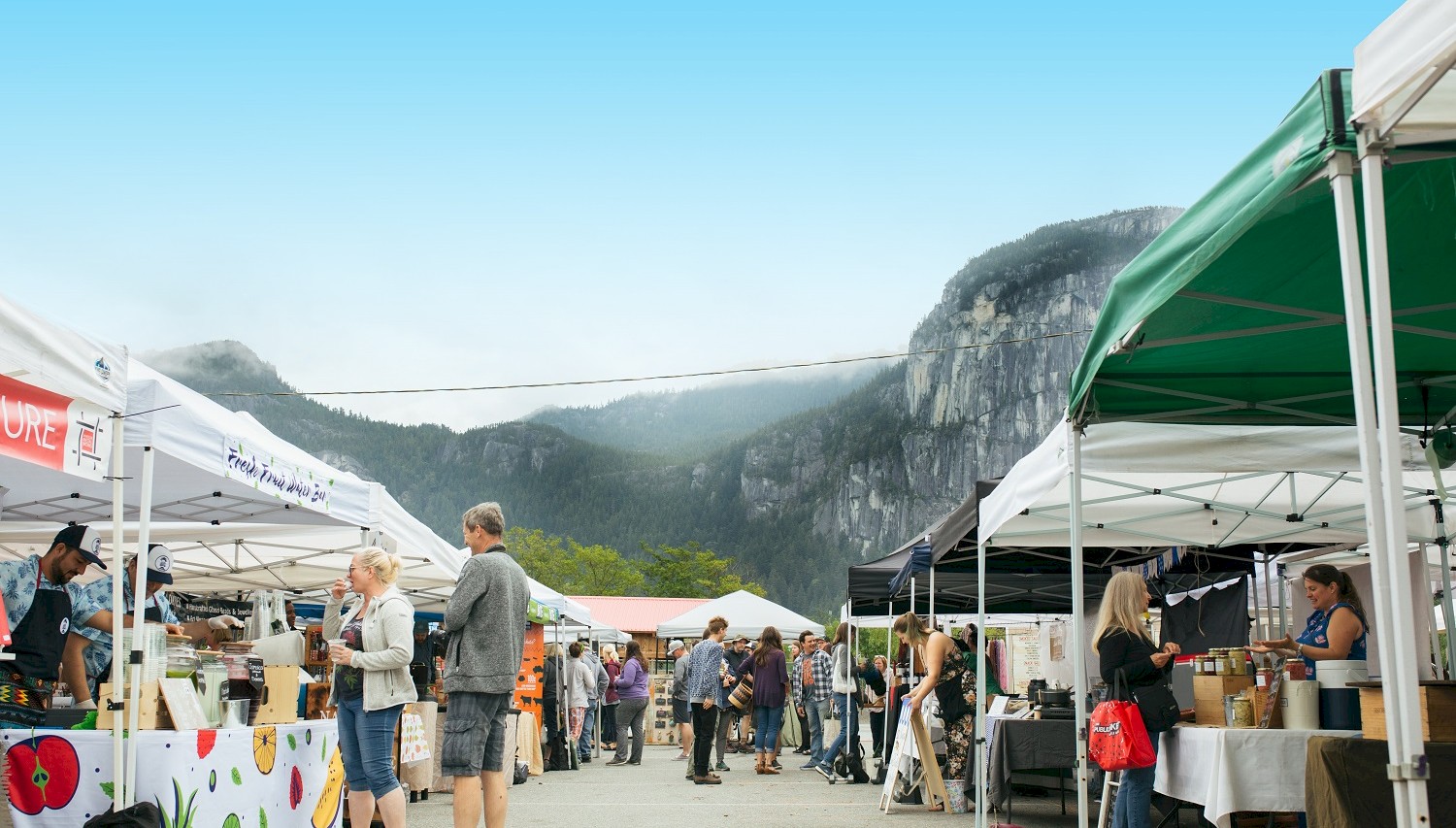 An Insiders Guide to the Squamish Farmer's Market
Start your Saturday off right with a trip to the Squamish Farmers Market. Located in the heart of colourful and quirky downtown Squamish, the Squamish Farmers Market is bursting with fresh veggies, artisan creations and so much more. Set against the stunning backdrop of the Stawamus Chief it is also a photo-friendly destination to take in the beauty of Squamish!
The Squamish Farmers Market is pleased to be back for the 2023 season starting April 1st and on each Saturday until December 9th, 2023.
This year you can look forward to:
Chef demonstrations
A range of musicians and musical performances
Kids spots and activities
Community tables
Where & When
Every Saturday: 10 am – 3 pm starting April 1st, 2023 through to December 9th, 2023 at 37996 Cleveland Avenue and Victoria Street.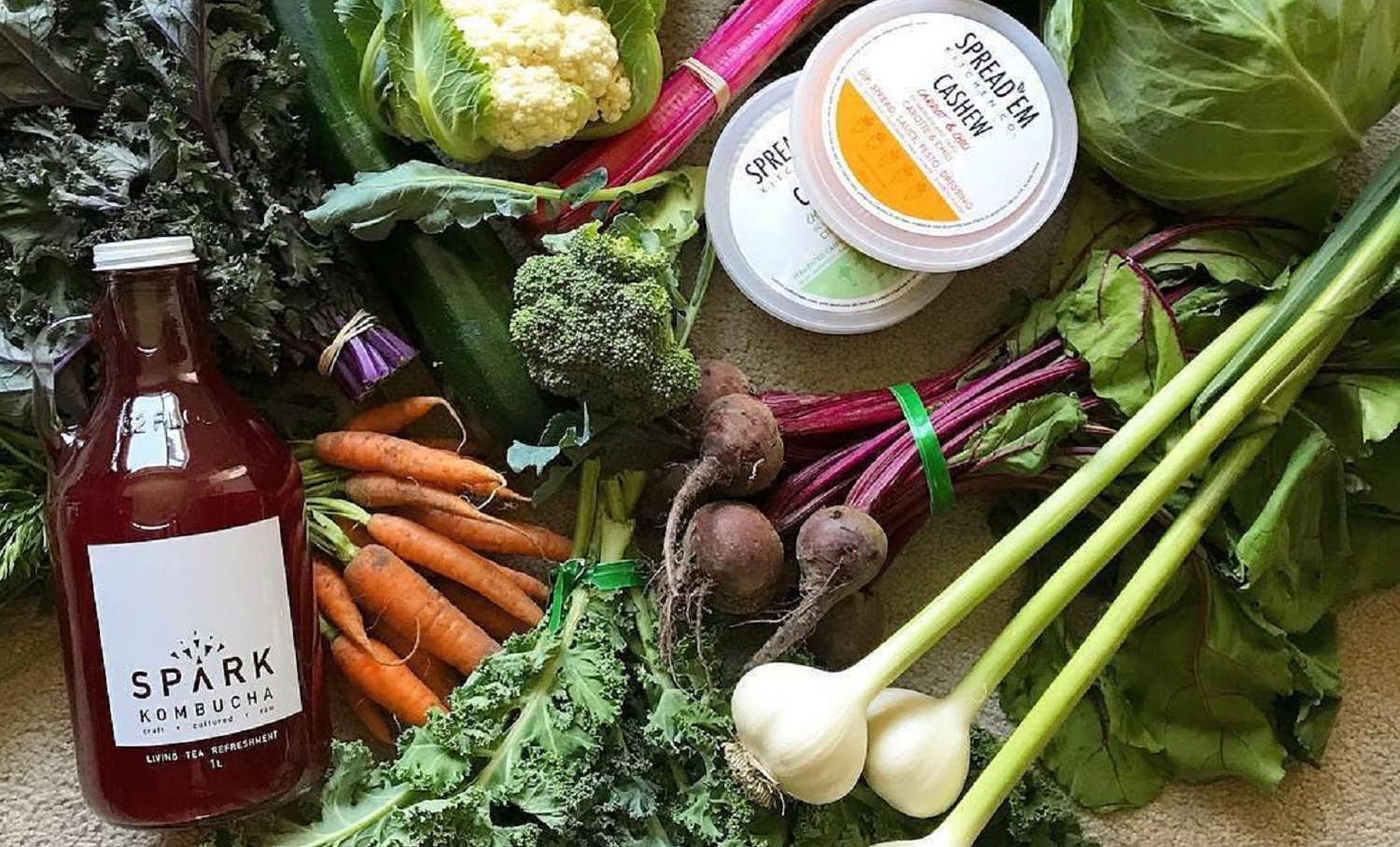 Photo: Spark Kombucha
Vendors
At each market, you will find around 60 vendors selling a range of products that include:
Farm Fresh Produce and Fruit
Meat, Seafood, Cheese and Eggs
Local Honey
Baked Goods
Local Wine, Beer and other alcohol producers
Hot & Cold ready to eat food and drink
A wide selection of Vegan and Gluten free products
Creations from leather, wood, metal, wool, clay, paper & fiber artists
Clothing, accessories,jewellery, beauty & wellness
Dog treats
​​Photo: Squamish Farmer's Market
Food Trucks
Each week you'll find a new selection of local food trucks, everything from crepes to tacos, to Syrian and Indian foods. Try something new each week and enjoy in a picnic at Junction Park.
Cherries with a view | Photo: Squamish Farmer's Market
What to do After?
The colourful streets of downtown Squamish