Explore Squamish - August 01, 2019
Adventure Hound Itinerary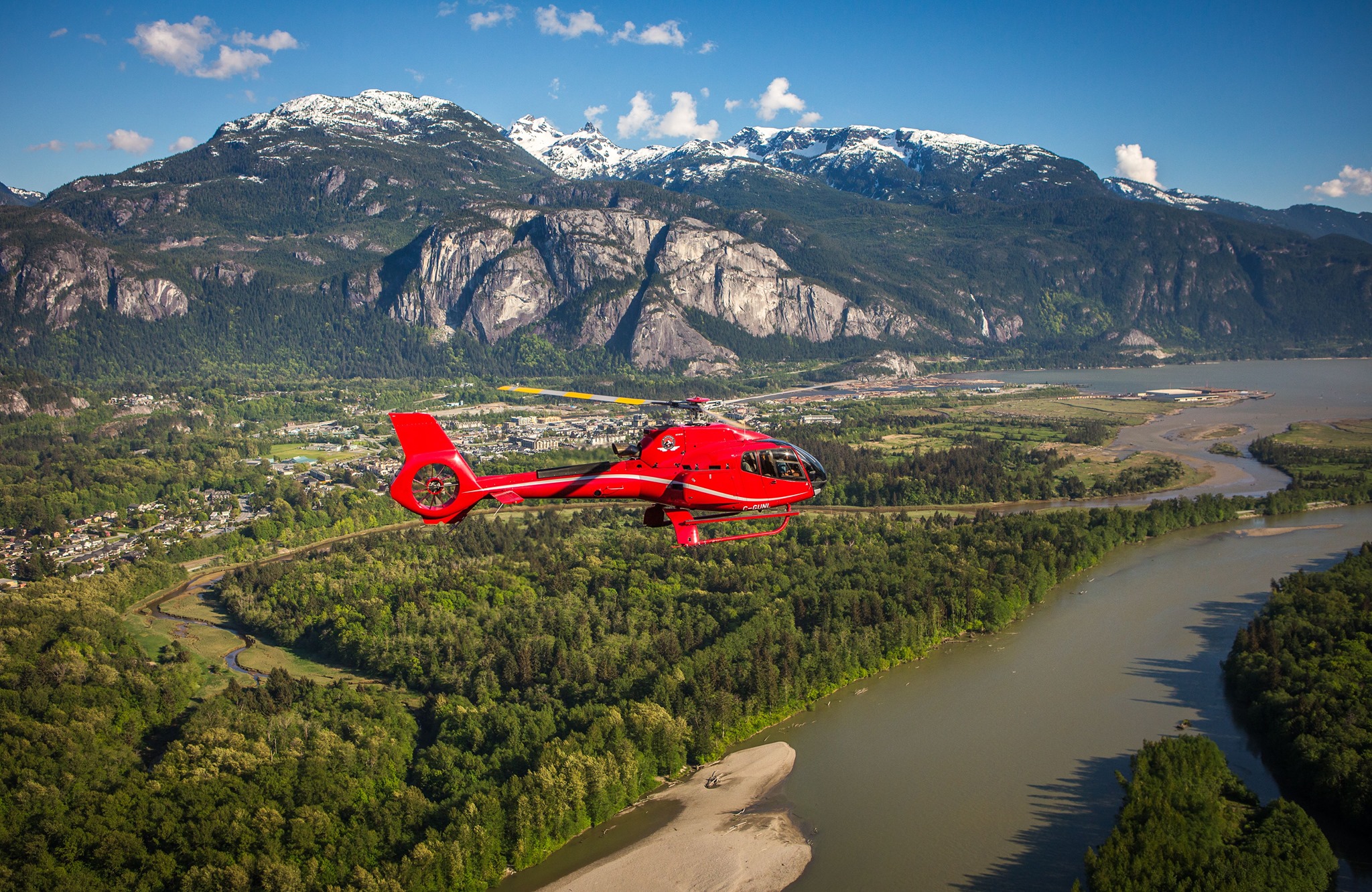 Photo: Blackcomb Helicopters
Adventure Hound
Head to Cloudburst Cafe to pick up some tasty snacks to fuel your adventures for the day. Then visit the Squamish airport for an exciting heli-seeing tour with Blackcomb Helicopters. End your tour back on the ground in the valley or opt for a heli-drop in the Tantalus Mountain Range with Canada West Mountain School. A variety of guided alpine hiking and climbing trips are available.
Check into Executive Suites 
Keep your adrenaline pumping on an afternoon rock-climbing tour with Squamish Rock Guides. Choose a multi-pitch or single pitch objective based on your comfort and experience level. Cap off the day with a pizza and a beer at newly reopened Backcountry Brewing before tucking into bed at nearby Sandman Hotel & Suites.
Rise early on your second day and rent a mountain bike from Corsa Cycles in downtown Squamish to ride Half Nelson in the Diamond Head Mountain Bike Zone. If the trail is busy pick between other local favourites such as Pseudo-Tsuga or Word of Mouth.
After you've ridden your fill for the day, pedal to nearby Locavore Bar & Grill for lunch in their unique outdoor space.