A Visual Tour of Squamish's Street Art
Posted on: January 9, 2021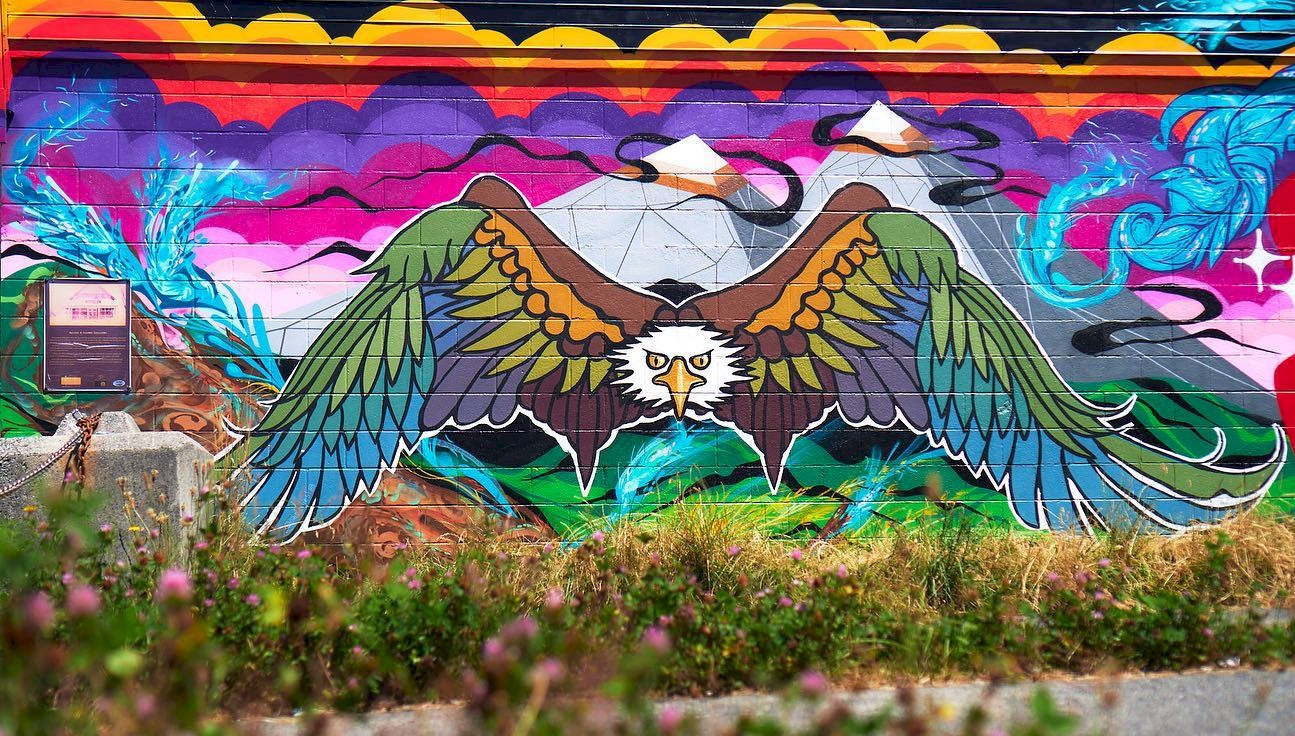 Street Art is something that brings joy. It brings colour to otherwise grey days, piques interest in an otherwise boring building. You seek it out, admire it, photograph it, perhaps pose with it.
Over the last few years, we've seen more and more street art popping up around Squamish and it certainly adds some local flavour and fun to our buildings. Here's some of Squamish's local street art you can enjoy around town.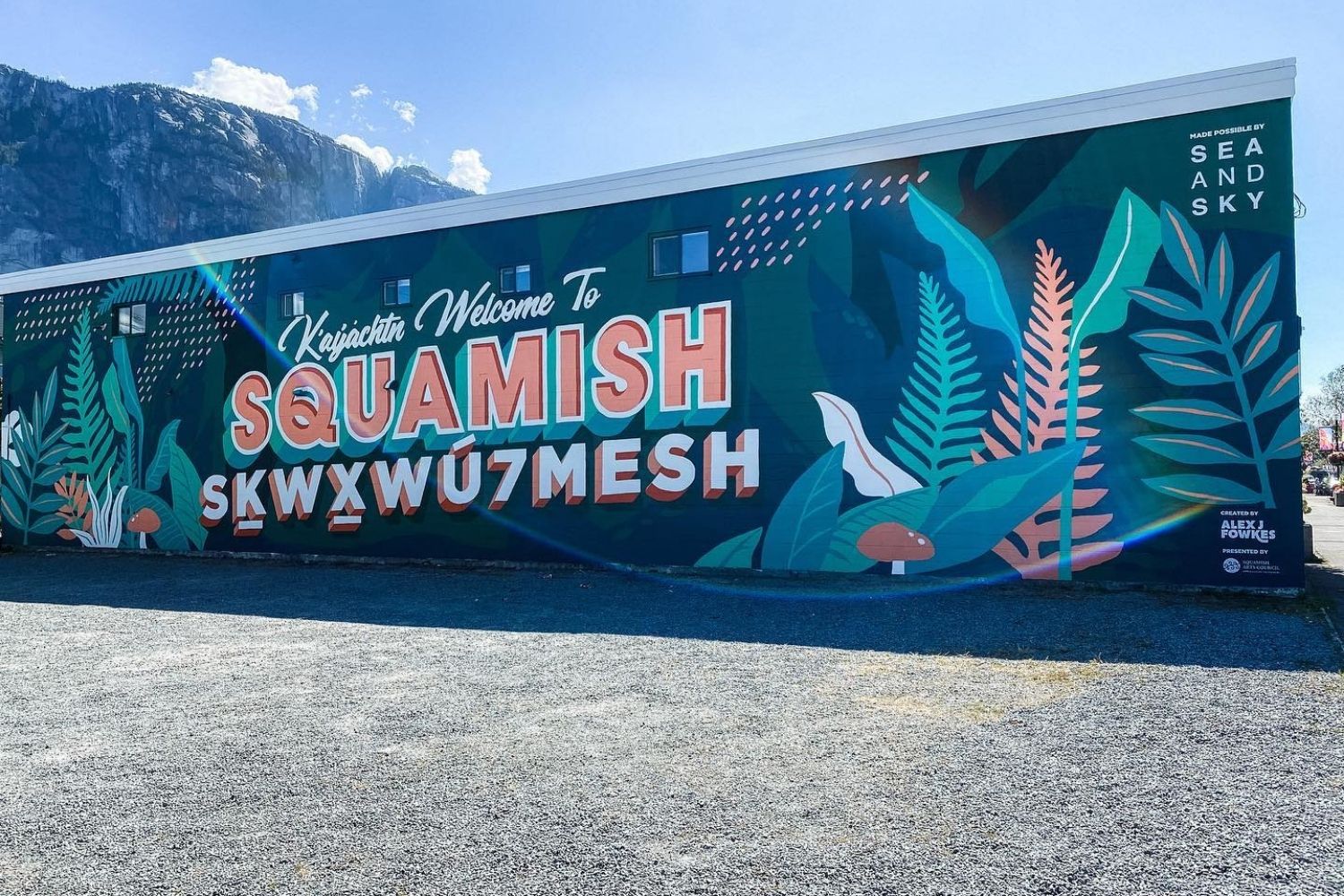 Image: @tiffanyengel
Welcome to Squamish
Artist: Alex Fowkes
Location: Cleveland Ave in Downtown Squamish
Written in both English and Squamish Nation it features colours and symbolism of our local Indigenous heritage.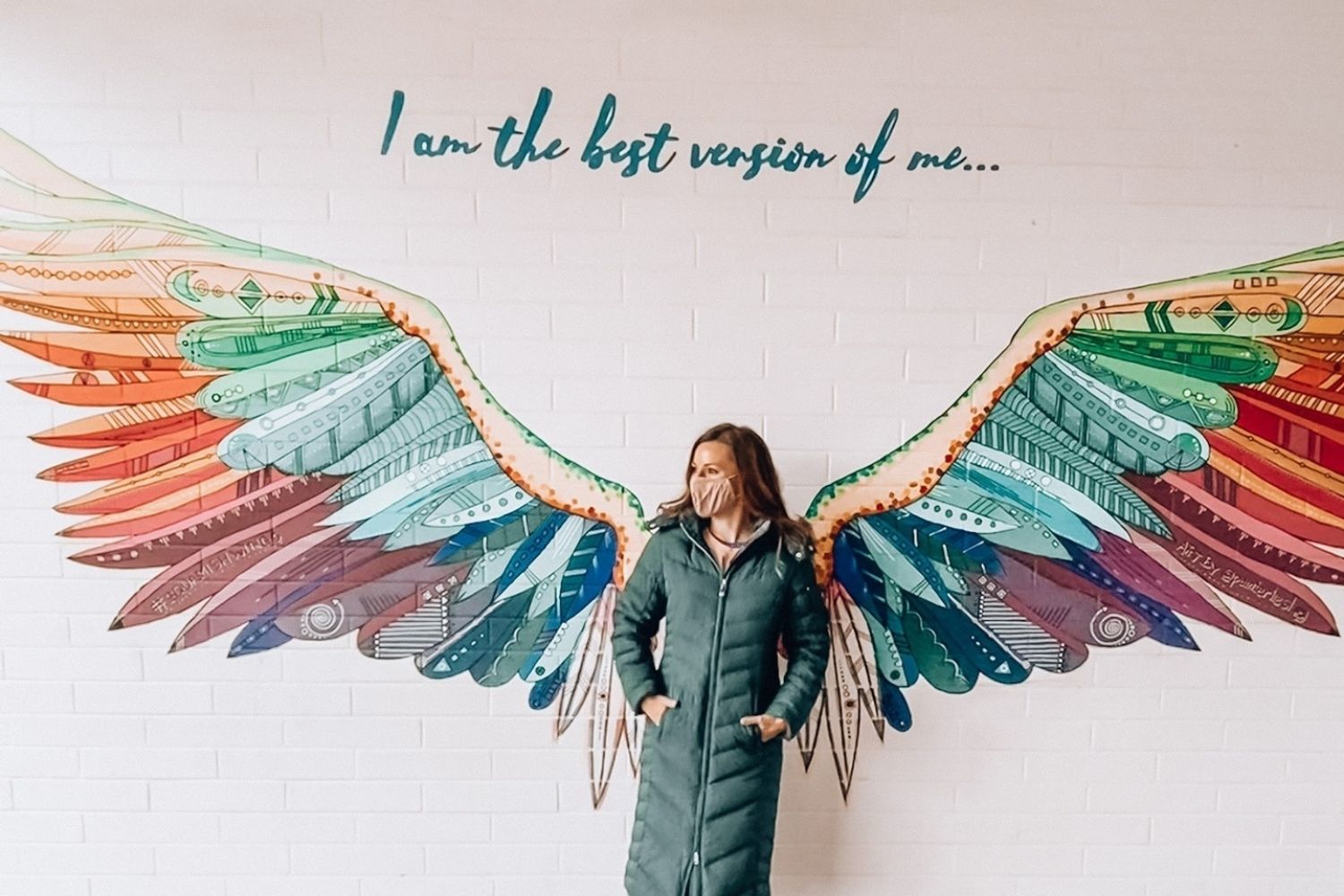 Image: @whatlynnlovesblog
Squamish Wings
Artist: Leisel Peterson
Location: 2nd Ave in Downtown Squamish, beside Saha Eatery
An interactive wall mural perfect for selfies, this mural features an array of aboriginal patterns, colours and symbols as well as a nod to Mexican street art.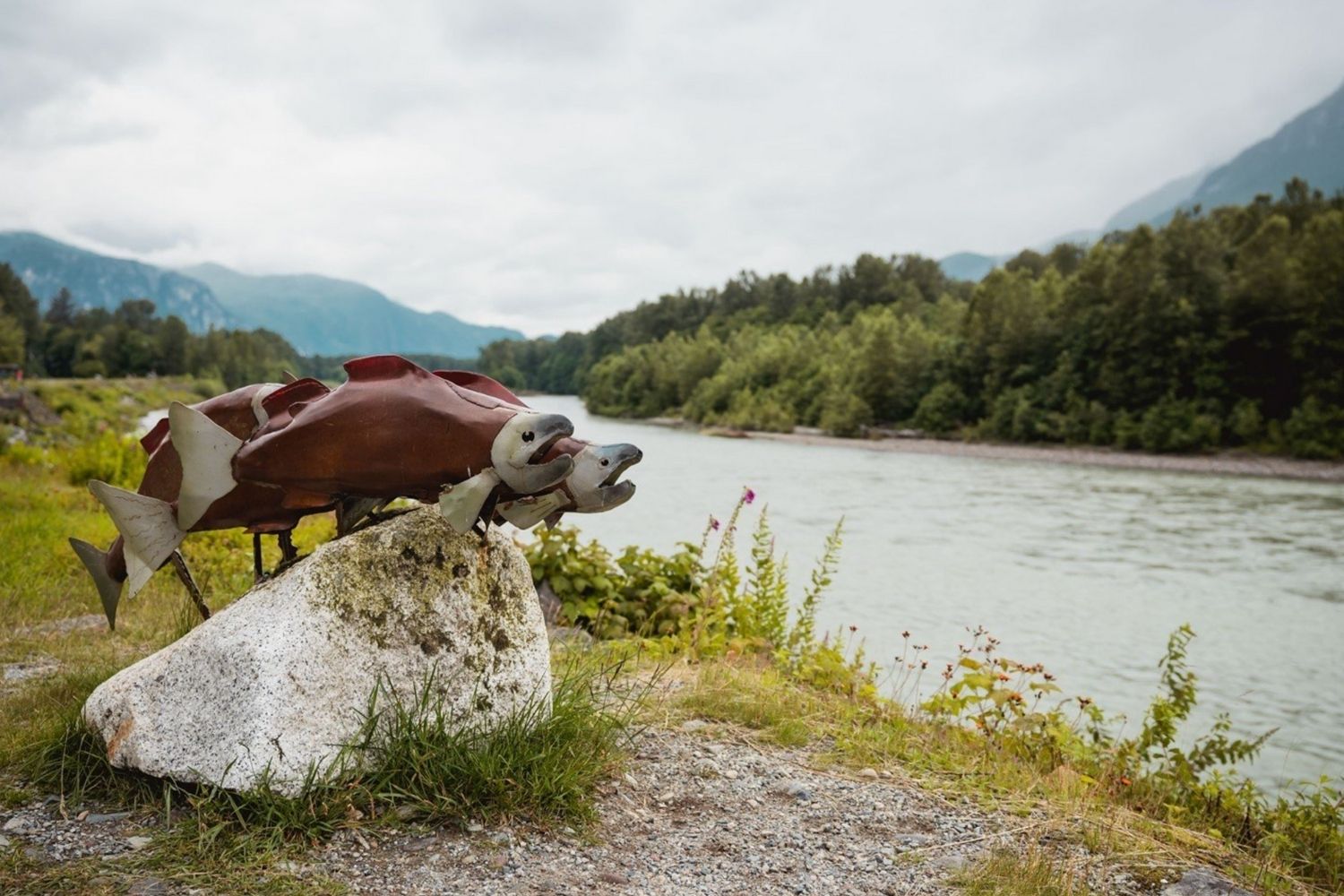 Image: The Watershed Grill
Squamish Salmon
Artist: Christina Nick
Location: Corner of Cleveland and Pemberton Avenue, on the Mamquam Boardwalk, the eagle viewing dyke in Brackendale
Each piece is made from welded steel, paint and resin and inspired by a Pacific Northwest Coast Aboriginal peoples' legend.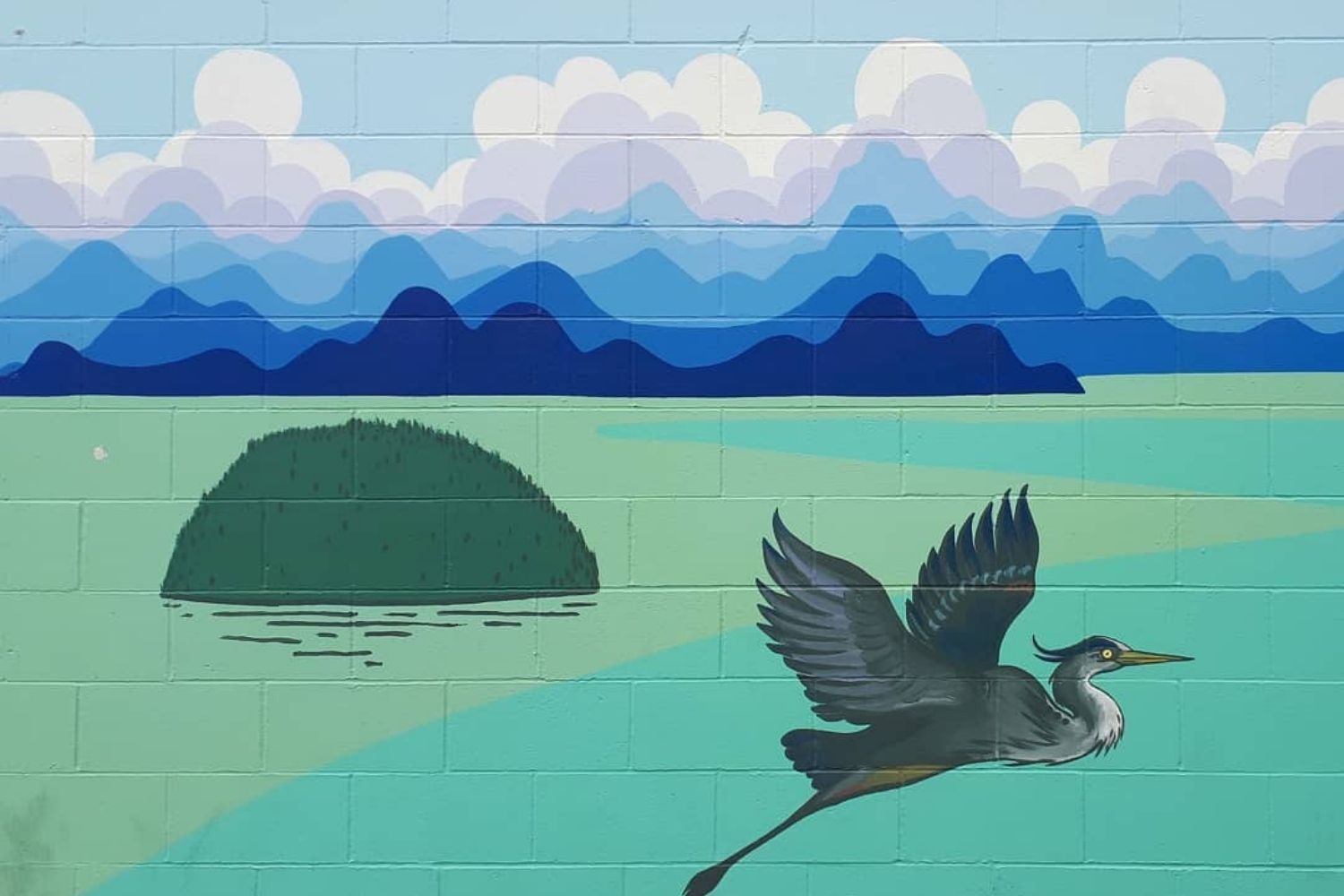 Image: Tourism Squamish
The Blue Heron
Artist: Leisel Peterson
Location: 1st and half Ave in Downtown Squamish, behind Saha Eatery
One of the first pieces of street art commissioned for this area, it added the bright hues of Howe Sound to otherwise bland wall.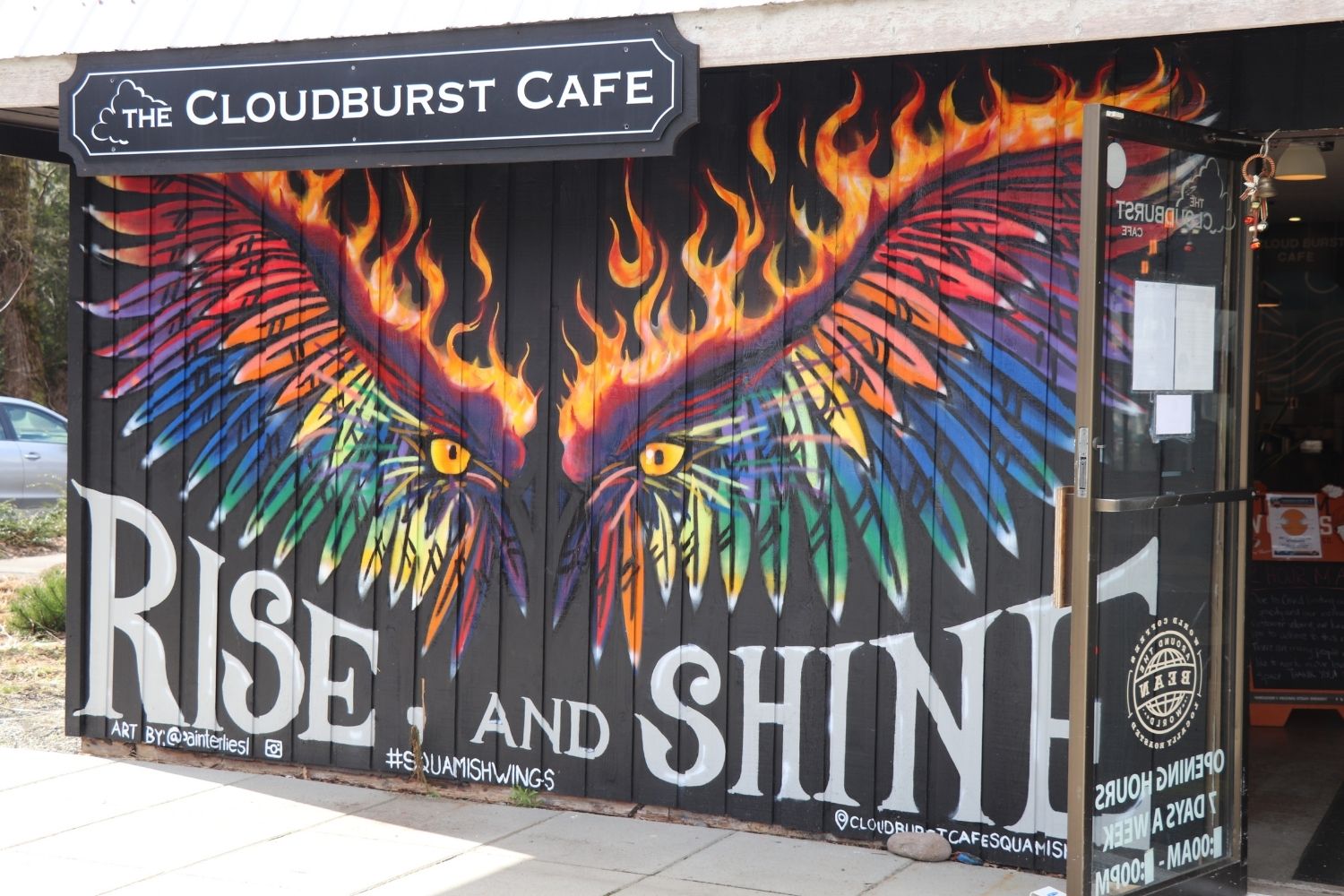 Image: Tourism Squamish
Squamish Wings 2.0
Artist: Leisel Peterson
Location: Garibaldi Highlands, Cloudburst Café
Another beautiful set of wings, only these ones also show a phoenix rising through the ashes. Commissioned in Spring 2020, it symbolizes strength and hope.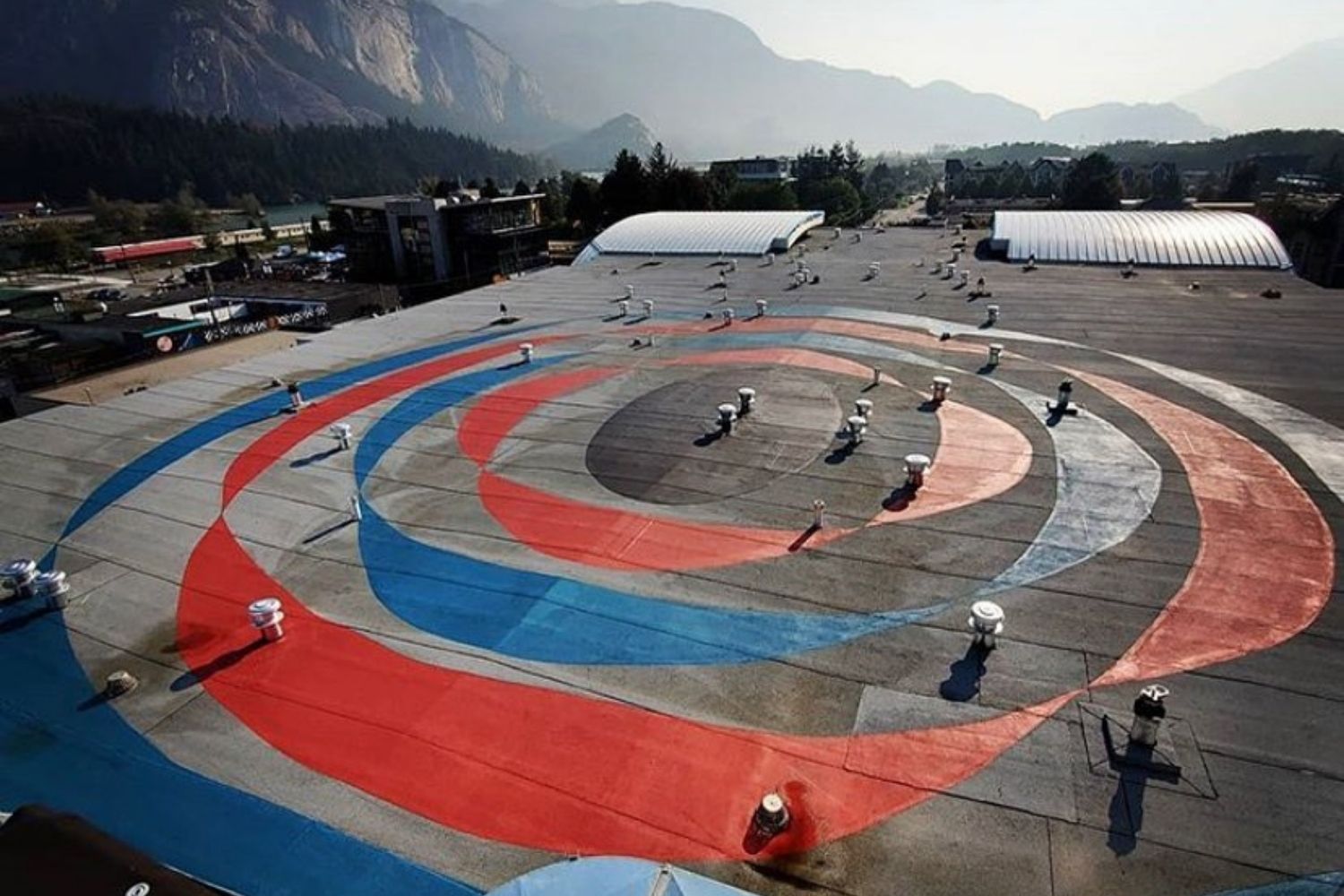 Image: Downtown Squamish
Squamish Eye
Artist: Leisel Peterson
Location: Downtown Squamish
A symbol of Squamish, this mural is only visible should you hike up high to see it – it's painted on top of a roof. Best vantage point is from the top of the Stawamus Chief or from a flightseeing tour.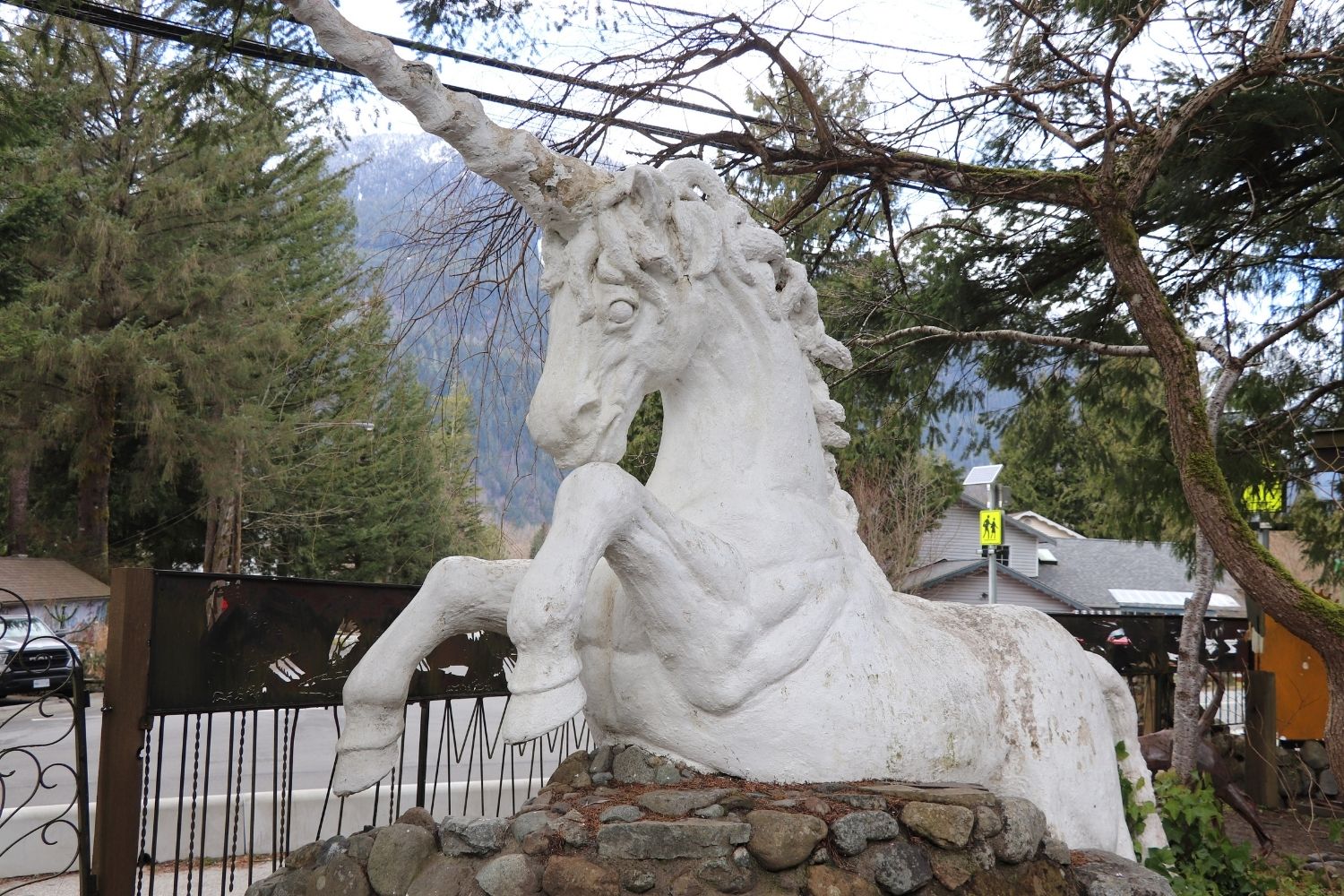 Image: Tourism Squamish
Brackendale Unicorn
Artist: Jimmy Cummins
Location: Brackendale Art Gallery
Established in 1969 as a community cultural centre, the Brackendale Art Gallery can be spotted by the presence of a large white unicorn statue out front, which over time has become a celebrated symbol of Brackendale.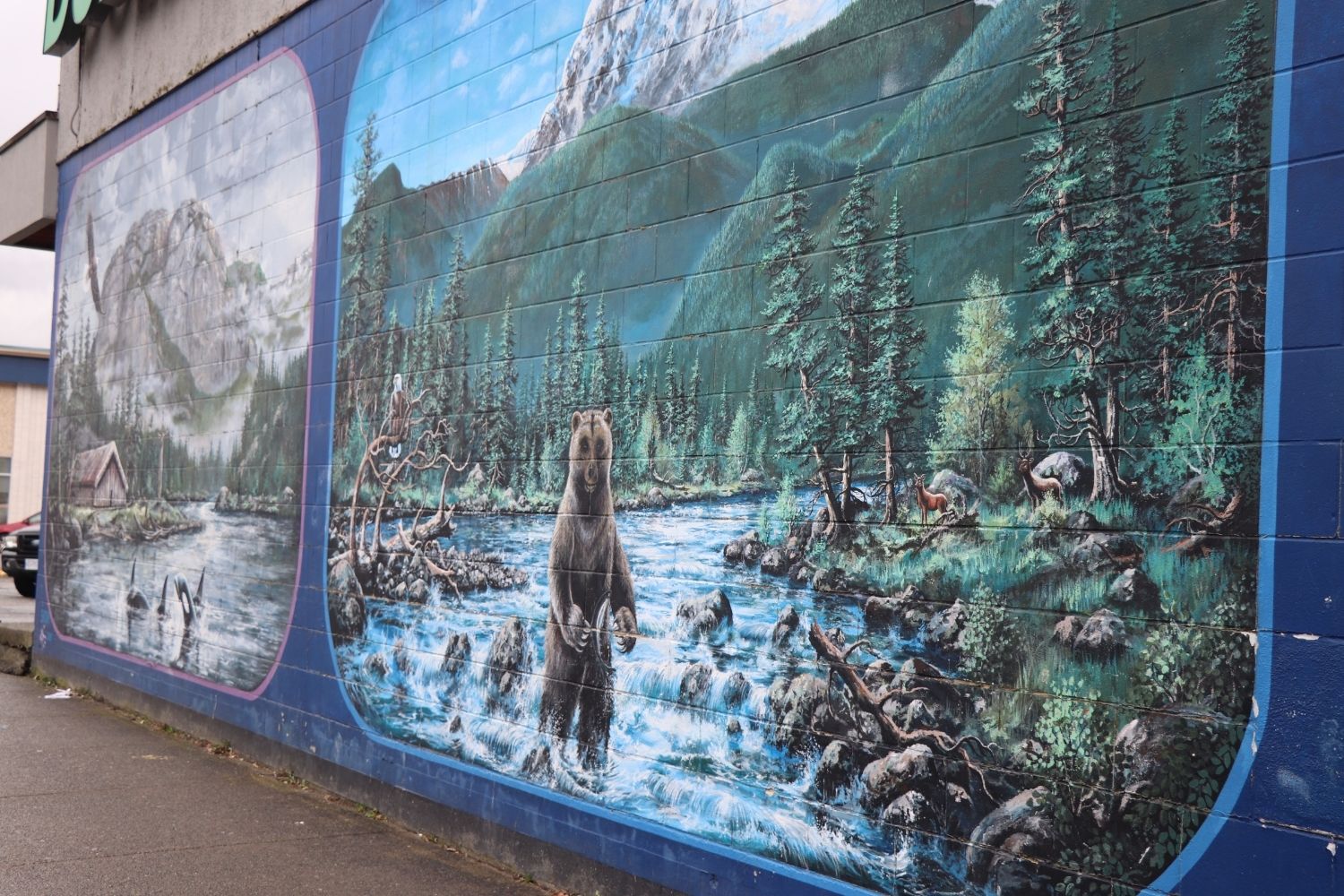 Image: Tourism Squamish
Downtown Squamish Mural
Artist: Ken Skoda
Location: 2nd Ave in Downtown Squamish at Pemberton
Known for his incredible depictions of the wild wilderness areas of the West Coast, Ken painted this stunning paneled mural that features whales, eagles, a bear and the famous Royal Hudson passenger train.
This is just a handful of street murals and art you can find around Squamish. There are many, many more – both hidden and not-so-hidden. What an incredibly fun adventure to explore all of Squamish and try to find them all!