Explore Squamish - October 17, 2019
A Self Guided Fall Craft Beverage Tour Through Squamish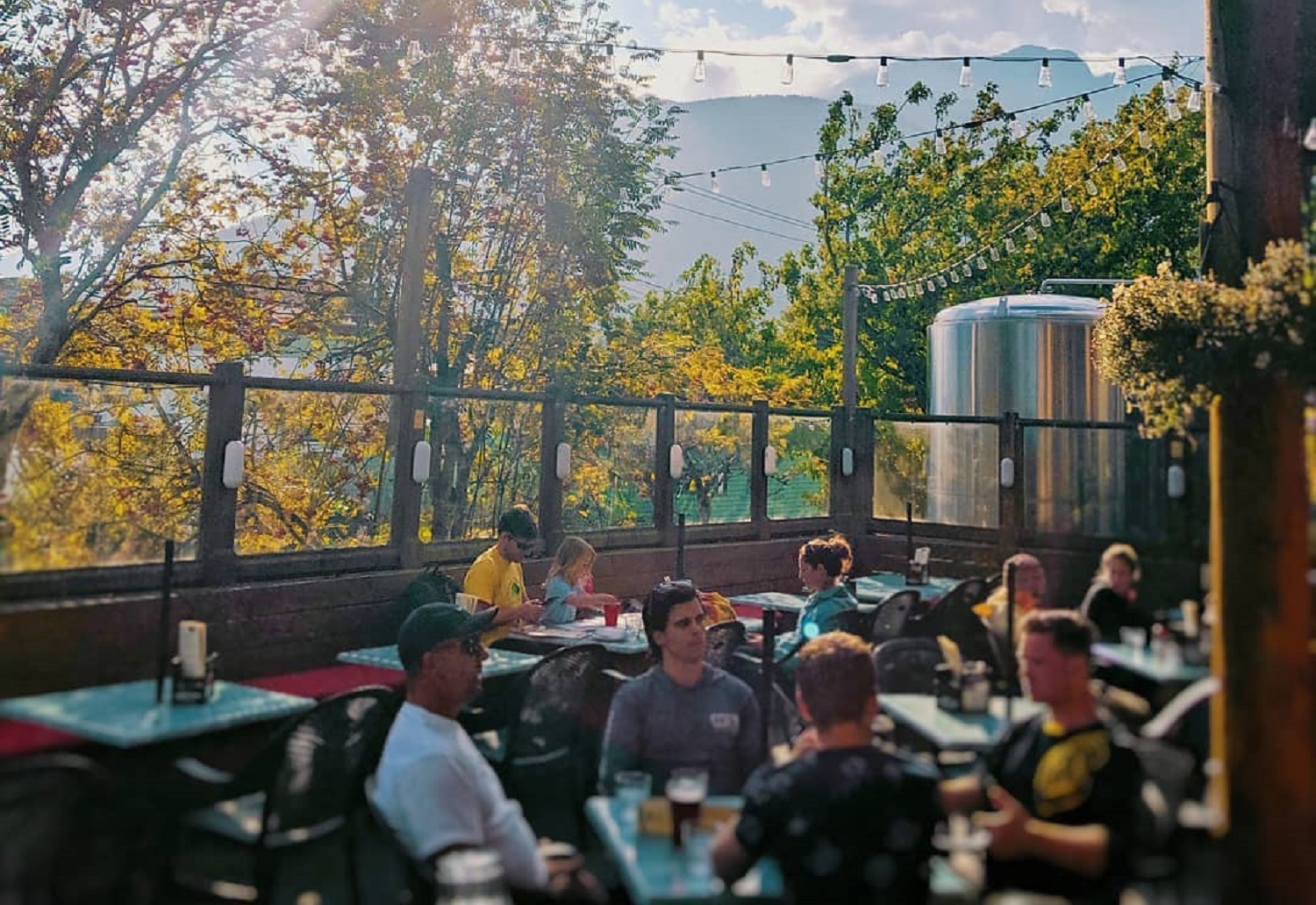 Photo: Howe Sound Brew Pub
A Self Guided Fall Craft Beverage Tour Through Squamish 
Fall is in the air and notes of cinnamon, pumpkin spice and nutmeg are popping up all over Squamish. From the long-awaited return of Howe Sound Brewing's classic Pumpkineater Imperial Pumpkin Ale to Counterpart Coffee's Swedish Latte, fall is the time to indulge with Squamish's brew-tiful craft beverages. 
Suggested Tour Itineraries
1. Whole Circuit
Sampling all 12 makers along the Squamish Craft Tasting Trail is a half-day undertaking and requires a bit of planning to do it right. We recommend starting your tour from downtown Squamish at Cliffside Cider and Howe Sound Brewing. From there, ride your bike or take taxi to Gillespie's Fine Spirits (closed Monday/Tuesday) and carry on by foot to A-Frame Brewing, Northyards Cider and Counterpart Coffee for a mid-tour caffeine buzz (open until 4 pm). Finish off at Backcountry Brewing and Geo Cider. Be sure to wear good walking shoes and plan a safe way back to your accommodations. 
2. Short Circuit
If time is not on your side but you still want to sample as many different sips as possible, start your tour at Geo Cider and nearby Backcountry Brewing. From Backcountry, we recommend visiting Gillespie's Fine Spirits, A-Frame Brewing, Counterpart Coffee or Northyards Cider for a final cheers of the day. 
3. For the Teetotaller
Those looking for an alcohol-free evening can still have a blast exploring the Squamish Craft Tasting Trail. Kick-off your evening at Backcountry Brewing, where you can order a weekly feature from Mountain Squeeze Juicery. Next, head to Counterpart Coffee for a caffeine kick or to order the latest flavours from Squamish Water Kefir. End your night at A-Frame Brewing, where you can indulge with a glass of Spark Kombucha, available on tap!
Must-Try Autumn-Inspired Beverages
1. Windsor Lake Special Bitter, A-Frame Brewing
Description: This beer is deep in colour and offers a flavourful malt background to compliment the woody and herbal hop notes. The Windsor Lake Special Bitter uses all British malts, traditional East Kent Goldings hops and a classic English Ale yeast strain for a rich but balanced ale. ABV: 5.3% IBU: 40. Availability: On tap for a limited time only at A-Frame Brewing.          
Description: This limited release IPA brewed with fresh hops from BC-based, Maple Bay Hop Farm. Brewed with copious amounts of lovely and unique cascade hops. ABV: 6.5%  IBU: 30. Availability: On tap and in cans for the fall season at Backcountry Brewing.        
Description: This clever cider twist on the classic Jager Bomb is a delicious pick-me-up to cure those seasonal blues. One shot of Jager dropped into your choice of Squamish-made apple cider. Guaranteed to get you on your feet. Availability: At Cliffside Cider, or purchase a jar to mix at home.        
Description: Inspired by the Swedish coffee break tradition called "Fika," and the treats that accompany it, the Swedish Latte is flavoured with molasses, brown sugar, cardamom, cinnamon, and topped with freshly grated nutmeg. Served with a special treat on the side.  Availability: Only at Counterpart Coffee.          
Description: Four parts tonic, two parts gin and one part Frostbites Corononation Grape Cordial mixed over ice with a sprig of rosemary. The result is a feel-good fall cocktail certain to impress guests and your sweet tooth. Availability: Cordial is available for purchase at Gillespie's Fine Spirits or the Squamish Farmer's Market (every Saturday in October).      
6. Mulled Navy Rum Cider, Geo Cider
Description: A warm and cozy beverage perfect for staving off the chill of the season. This semi-dry mulled cider is infused with the characters of dark rum and treacle. It has a heavy rum aroma with elements of vanilla and caramel apple. The mulling process enhances all the flavours and gives the beverage a unique warmth from the inside. Availability: Only at the Geo Cider Tasting Room.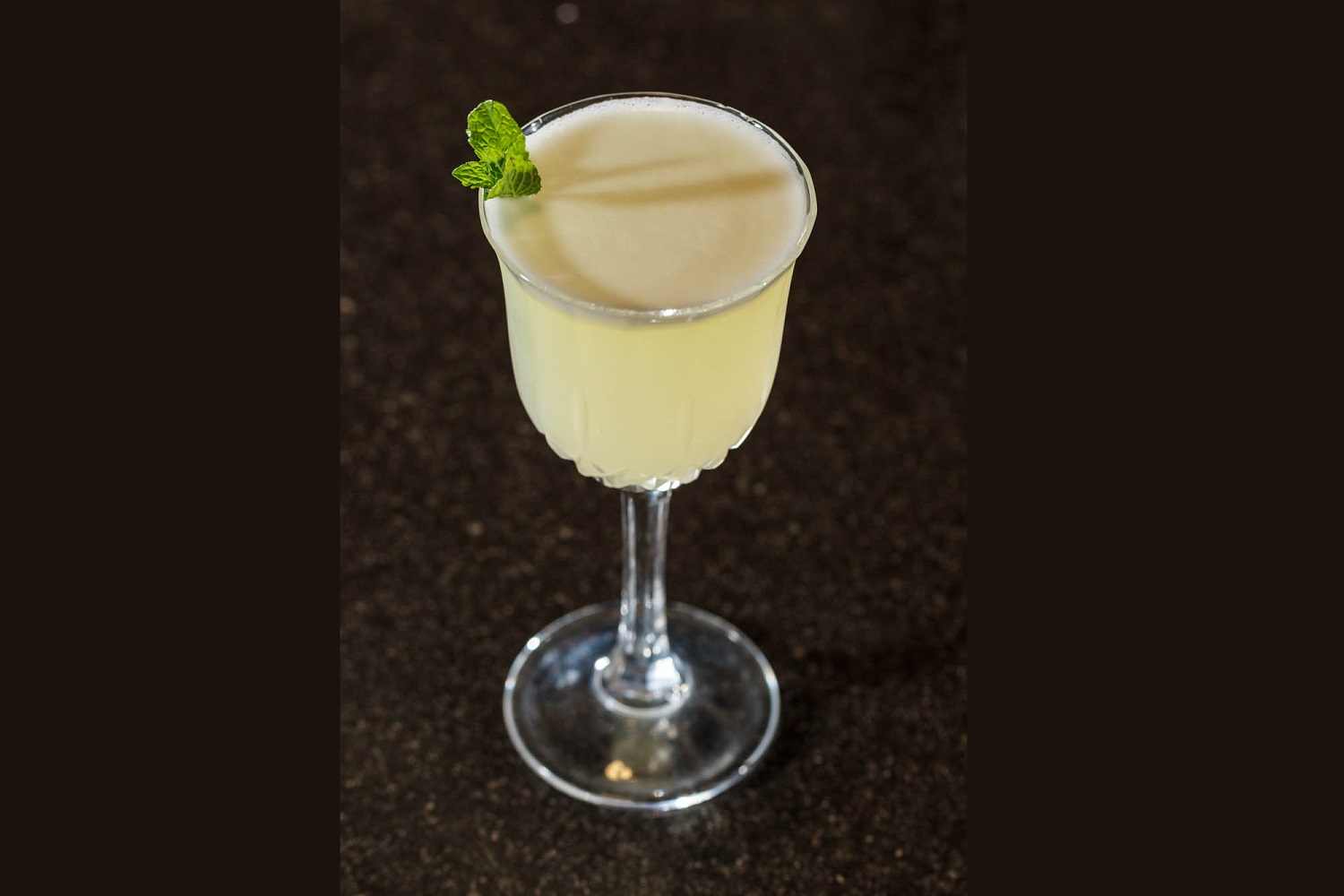 Description: A perfect fall and winter cocktail. Reminiscent of summer, but strong enough to feel cozy and warm. Made with Gillespie's award-winning Sin Gin and two Boozewitch products: Elderflower Elixir and Peach Lavender Shrub. A local favourite at the Squamish G Spot. Availability: At the G-Spot Lounge at Gillespie's Fine Spirits.        
8. Pumpkineater Imperial Pumpkin Ale, Howe Sound Brewing 
Description: Here for a very limited time, Pumpkineater Imperial Pumpkin Ale is an annual institution in Squamish. Brewed with barley, freshly roasted pumpkin, hops, cloves, cinnamon, nutmeg, star anise, water and yeast, this heavy "high-gravity" ale is hearty and boozy. At 8% ABV, the 1L bottles will fill you up. Stock up, this limited edition is only available once per year. Availability: Available while supplies last at Howe Sound Brewing and select liquor stores across BC. Locals tip: Howe Sound Brewing is located underneath the Howe Sound Inn, which offers a delicious continental breakfast and features several rooms with views of the Stawamus Chief or the Tantalus Mountain Range.           
Description: A zesty orange juice. Full of fall flavours and immunity-boosting elements including carrot, fennel, orange, pineapple, lemon, ginger & turmeric. Rich in vitamin C & anti-inflammatories. Availability: In bottles at Cloudburst Cafe and Fuel & Forest Cafe. Select features available at Backcountry Brewing.        
Description: What could represent fall more than a fresh and delicious pour of apple cider? The answer is a Thanksgiving-inspired Cranberry Cider. Made with 100% BC apples and fresh organic cranberries. Try the cider on its own or order a cider cocktail. Availability: On tap for a limited time only at Northyards Cider. Growler fills are available.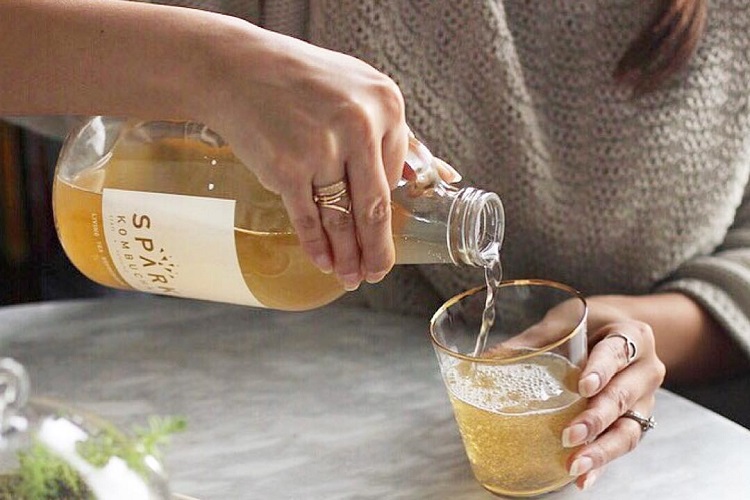 Description: Give your body the detox it needs with a growler of made-in-Squamish Kombucha. Made with filtered water, organic white tea, black tea, kombucha culture, cane sugar, and ginger juice. Availability: In bottles from Cloudburst Cafe and Green Mustache, rotating flavours on tap at A-Frame Brewing.        
Description: A fermented, living probiotic drink that is both low in sugar and deliciously sweet. Made with water kefir culture, water, fair trade organic cane sugar, and hibiscus leaves.
Availability: In bottles at Counterpart Coffee.