Explore Squamish - December 16, 2021
A Guide to Light Up Squamish Window Wars
If you've noticed that Squamish is looking a little sparklier and festive this winter, that's because Light Up Squamish is back on and this time it's with a twist. We've invited local businesses to be a part of Light Up Squamish by creating a fun window display in keeping with the holiday season.
The best part is, this 'Window Wars' creates a little friendly competition. At each display, you'll find a QR code. If you love the display and want to cast your vote, at the end of it all the businesses with the top 3 number of votes will get one thousand dollars to donate to the charity of their choice! How cool is that? And even cooler… when you cast your vote, you'll be entered to win great prizes. There's lots of 'em so don't hesitate – get out there, check out the Window Wars displays and trees, vote for your faves and WIN!
Here's a quick guide to Light Up Squamish:
Start South or North and work your way in the other direction. For this blog, let's start south.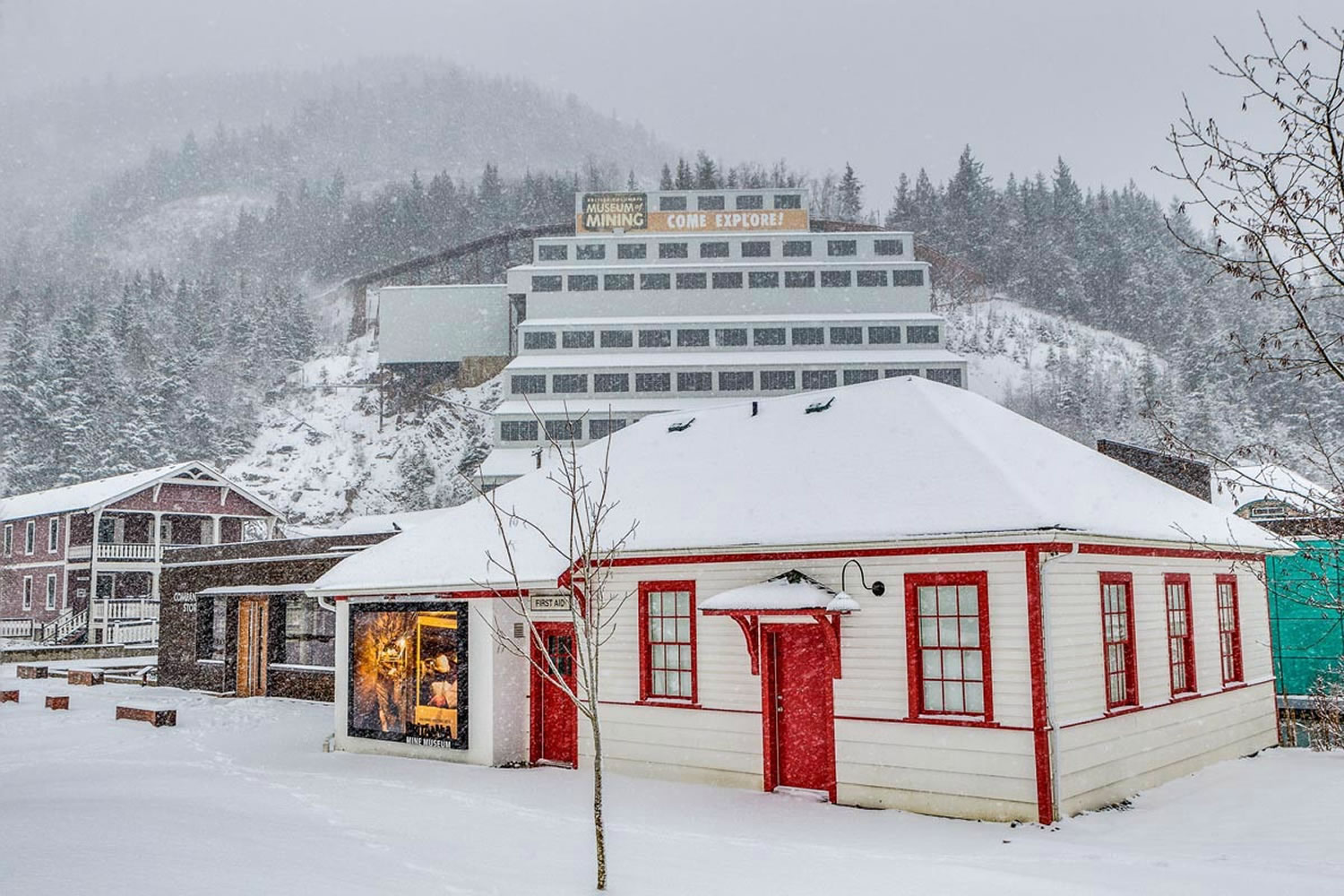 A visit to the Britannia Mine Museum is a great place to start. It's very festive and they've also got a gift shop for some last-minute shopping. From here, work your way north to the Sea to Sky Gondola (which also happens to have an excellent gift shop).
After you hit up south of town, be sure to swing by the Adventure Centre where you'll find an epic light tunnel (perfect for photo ops!) and a whole bunch of awesomely decorated trees inside. Each tree is sponsored by a different business, and they went all out! Grab a cuppa joe from the café then wander through The Squamish Store to tick anyone else left on your holiday list.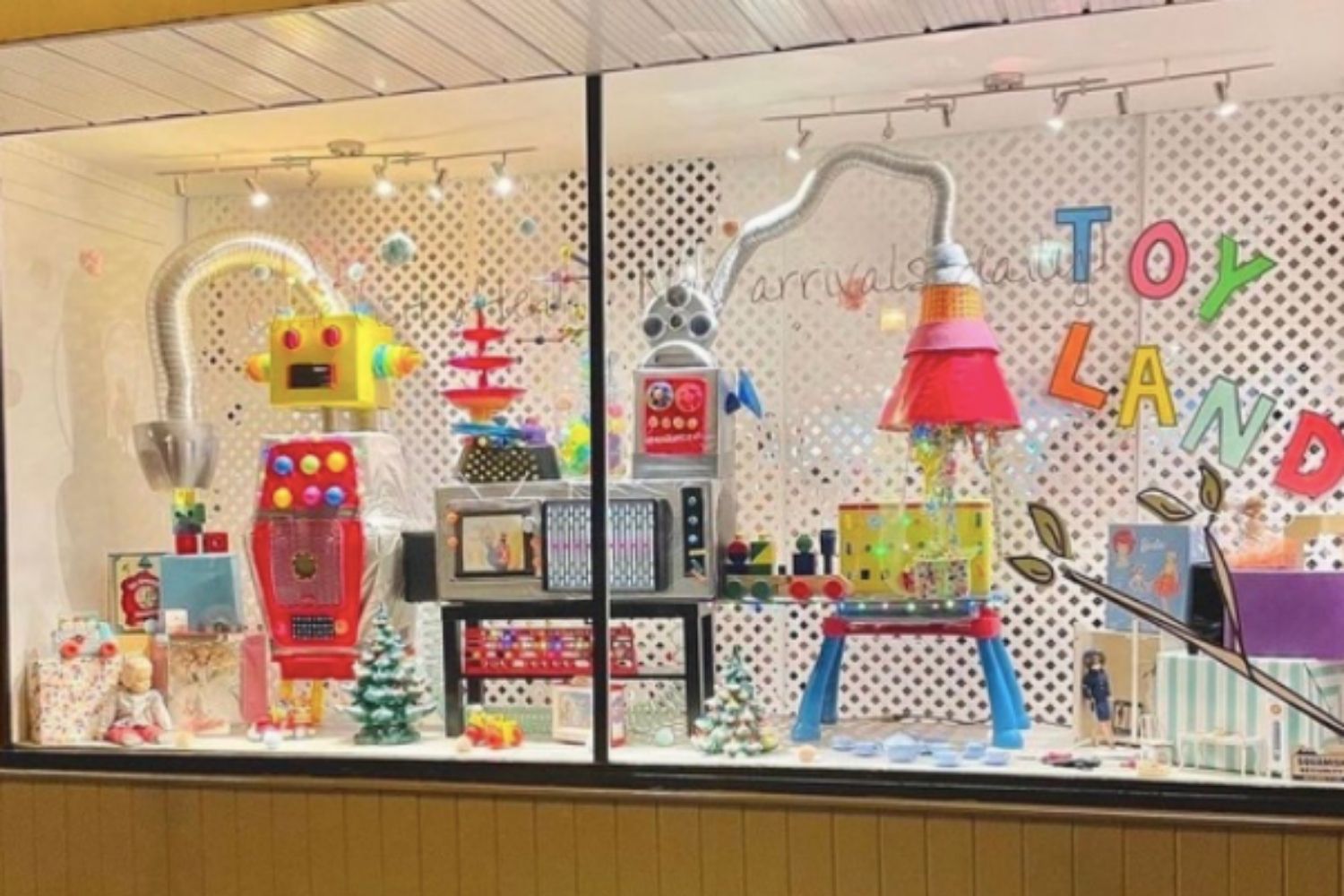 Next, you'll want to pop into Downtown Squamish, where you'll find an array of lit-up trees and street decorations. Window Wars displays can be found at 99 North Cannabis (this one you'll have to be 19 and go inside for), Breathe Fitness, Billies House, Empire of Dirt, The Hive, Cordelia's Locket, Fox & Oak, Howe Sound Brewing, Indian Spice Cuisine, Kaos Kids, The Nook Refillery, Pearl's Value & Vintage, Queen Bee Boudoir, Skin Focus, Wild and Heart and Zephyr Café. Phew! That's a lot of decorations!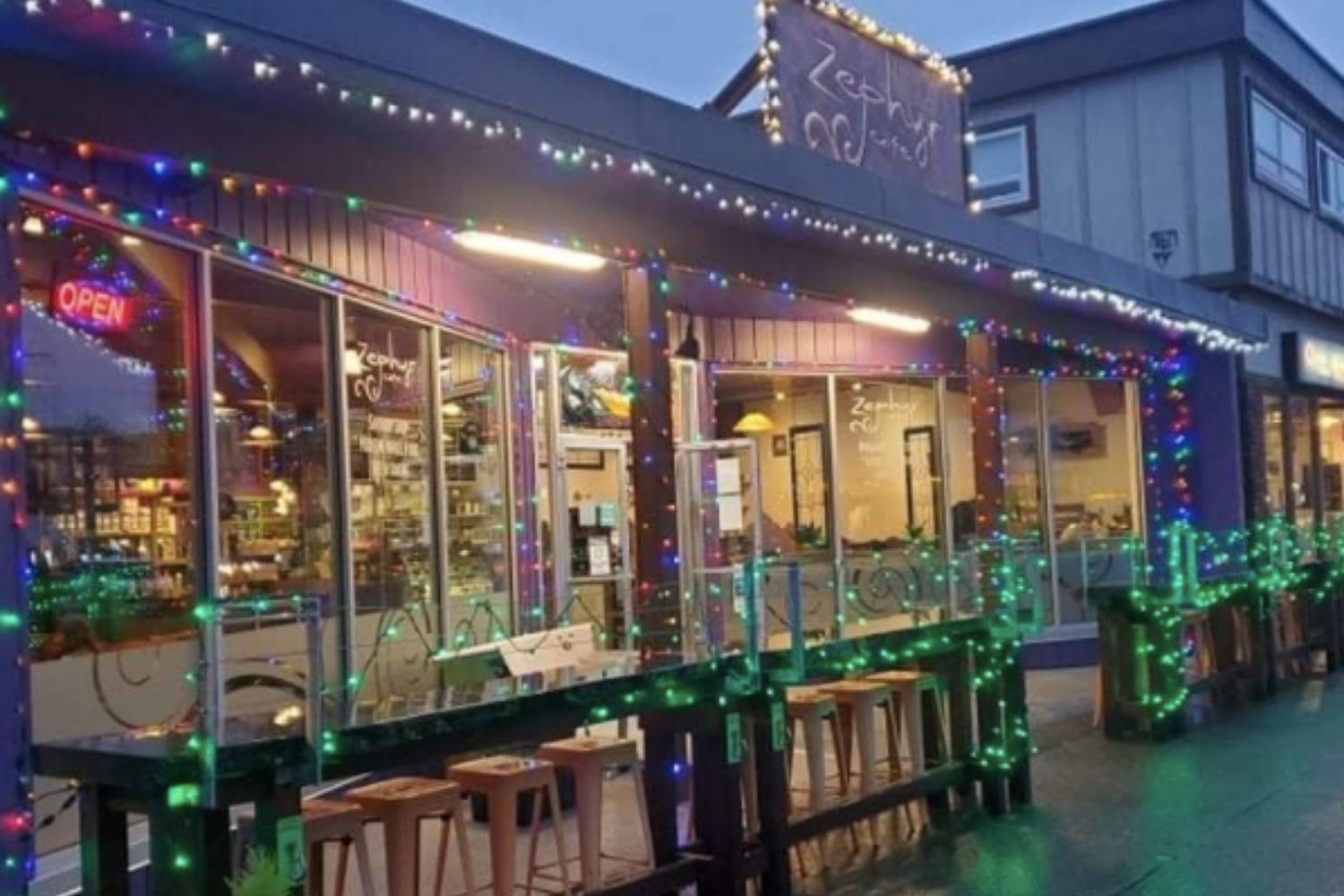 After you are done wandering downtown, head towards Commercial Way where you can visit Frostbites, Airhouse, Tall Tree Bakery and Mag's 99 Mexican Cantina. Across the highway at the Squamish Town Hub, you can visit Scandinavia Wolf Designs and see their design. 
As you get into the Garibaldi Highlands, pop by the Squamish Rebuild Centre, then Capra Running. There are also some decorated trees on Tantalus Road that you can swing by to see. If you are keen to keep rollin' then pay a visit to Sea to Sky Air and Sunwolf Resort in Brackendale.
….is that it? Did we see them all? We sure hope so! It's all part of the holiday fun. We hope that your tour of holiday lights and window displays will be a fun and new family tradition each year. Now, remember to get out there, be sure to VOTE, win some prizes and help a local business win a donation for a good cause!
This program is made possible thanks to funding from the BC Chamber of Commerce and the Government of Canada.