Top Tips for Getting the most out of the Squamish Beer Festival
Posted on: May 29, 2022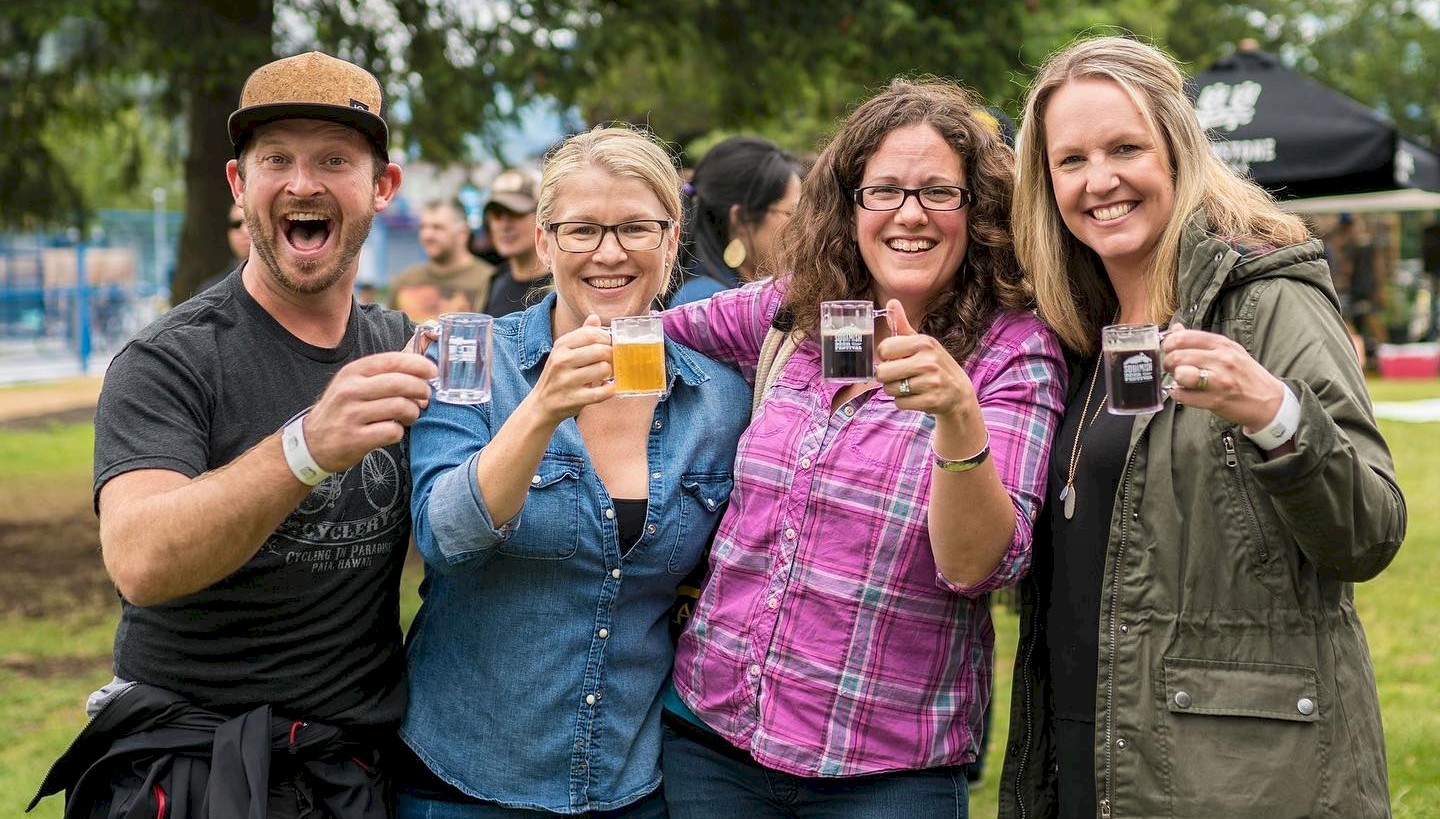 50 Breweries. 200+ Craft Beers. Music. Food Trucks. One Ticket.
If you love craft beer and ciders then on Saturday June 24th, 2023 you'll need to check out the Squamish Beer Festival. Held at the O'Siyam Pavillion in downtown Squamish, it is definitely one of the best summer events in Squamish.
Thought up by a few crafty locals sitting around, you guessed it, having a few pints, the Squamish beer Festival came out of a desire to share with others what local and regional craft brewers are doing around BC. It's a great time to be a beer lover, and BC is home to dozens of craft brewers bringing out new and delicious brews every year.
1. Brew's with a view at the Sea to Sky Gondola: Imagine drinking beer with your best buds, at the top of the world overlooking Howe Sound and the Gulf Islands, with live music on a sunny summer evening. On Friday June 23rd, head up the Sea to Sky Gondola to check out Mountain Music.
2. Leave the car at home: Be sure to call a taxi or ride share to get around. The Squamish Connector is offering Squamish/Vancouver shuttles also. Always be safe and please #ExploreSquamishResponsibly.
3. Get Your Game On: The festival loves to provide fun games and activities to participate in as part of the fun. We wonder what they'll have in store for us this year? Be sure to try anything that requires focus and coordination early on in the event.
4. Eat Well: There will be food trucks, all serving delicious, fresh food throughout the afternoon so take some time to pair that new IPA or hardy stout with the appropriate snack.
5. Leave some gas in the tank: The festival ends at 8pm and afterwards head over to one of the Downtown Squamish eateries like the Copper Coil Still & Grill, The Cleveland Tavern or Howe Sound Brewing.
6. Drink Local: Look for much loved Squamish breweries Howe Sound Brewing, A-Frame Brewing and Backcountry Brewing
7. Not just for beer lovers: Beer and cider lovers unite! Although the Squamish Beer Festival features some of the best brews from more than 50 craft breweries who will showcase over 200 samples of their latest craft releases, there will be cider too, including local cidery Cliffside Cider. Life doesn't get much better than when cider and beer lovers unite in Sea to Sky country, check out this impressive list of brewers and cideries to see what we are so excited about!
8. Pace Yourself: It is beer, after all, and we want everyone to get home safely. So catch a ride, or the shuttle, walk or ride your bike or take a cab. With games and music on all day (and some of the best beer on offer anywhere in BC) you'll want to enjoy everything the Squamish Beer Festival has to offer.
9. Hair of the Dog: Oh dear, that was a good time wasn't it? For some local tips on what to do about the day after head to the Squamish Adventure Centre and speak to one of our local experts on where to eat, relax and clear the post-festival fog.
10. Back for More: Didn't get enough last night? Grab your bike and a few friends and check out our local Squamish Craft Tasting Tour featuring all three breweries, two cideries, a distillery and more (including donuts!).