Explore Squamish - March 10, 2018
6 Rainy Day Activities to Keep You Busy in Squamish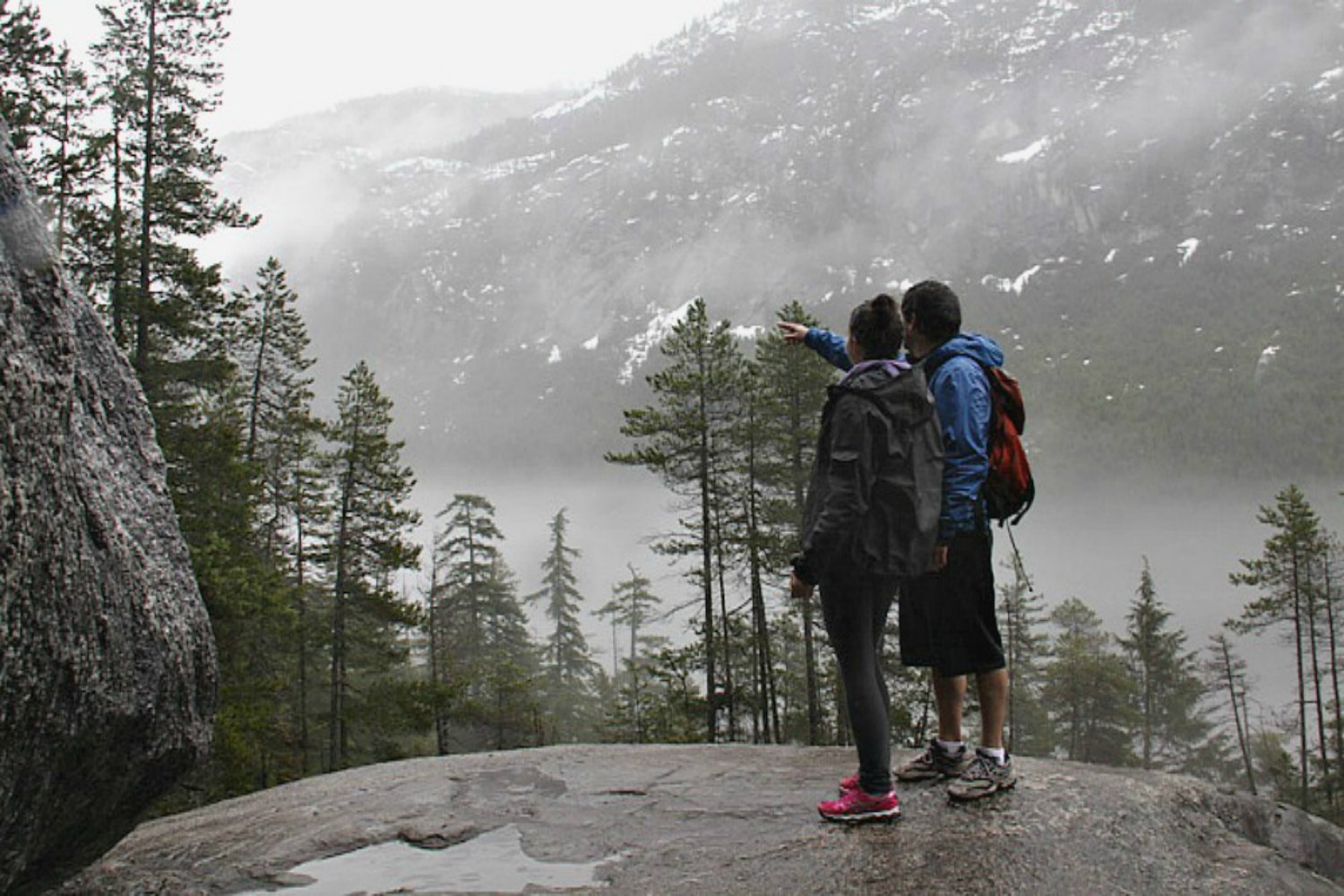 Photo: Hans Tammemagi
Do rainy days get you down? Don't let a little wet weather dampen your plans. Instead, make the most of soggy days inside or out with this list of 6 rainy day activities for spring that just might change the way you look at the forecast. 
1. Get Below Ground
Find shelter underground at the Britannia Mine Museum, one of the most popular Sea to Sky destinations that combines family fun with a lesson or two in mining history. Hop aboard a real mine train and take a trip much like trips that real miners took 100 years ago when the site was the largest copper mine in the British Commonwealth. 
2. Bounce the Day Away at the Indoor Trampoline Park
The Airhouse is a progressive, freestyle training centre offering a wide range of trampoline and conditioning programs for everyone. They provide a fantastic jumping experience in a safe and fun learning environment. Whether you are a kid just starting to learn trampoline basics or an adult wanting throw down some tricks from the old days, Airhouse is the place for you.
3. Start the Craft Tasting Trail with a Brewery Tour
You don't need a rainy day to get a behind-the-scenes look at how some of Squamish's award-winning ales are made–but it certainly helps. Howe Sound Brewing offers 25-minute brewery tours at 1 pm daily during which you can get schooled on brewing processes and beer making equipment as well as taste some of their current releases. Afterwards, follow the Squamish Craft Tasting Trail to sip and sample local favourite brews and spirits along the way. Check out the tasting rooms at A-Frame Brewing, and Backcountry Brewing to sample the latest pours and Gillespie's Fine Spirits and Distillery for a taste of their fine spirits and craft cocktails by expert mixologists.
4. Get the sillies out at Squamish's indoor playground
Squishy's Family Fun Zone offers an open concept space of 2400 ft. ², which includes three areas of soft play structures, a special toddler area away from the bigger kids, games, a rock climbing wall, ballistic ball shooter and a 25-foot helix slide. Parents can relax in comfortable seating and watch their kids enjoy play time.   
5. Grab your Gore-tex and hit the trails
Squamish is accustomed to a little bit of rain. When the trails get soggy grab your Gore-tex and embrace the rain. Once you start your hike heavy rain might just start to feel like a drizzle and a drizzle may be the relief you need to check that uphill grind off your bucket list. You can check out our list of trails for ideas.
6. Go fishing
Some say it may be easier to catch fish in the rain, and if you have your waders and rain gear on anyways, surely a little precipitation will not get in the way of your groove. With four rivers, two stocked lakes and the Howe Sound at our doorstep, there are plenty of fish in the waters around Squamish. You can head out on your own or book a guided fishing trip with Trout Country or Valley Fishing Guides.