Explore Squamish - April 21, 2023
5 Tips to Level Up Your Trip to Squamish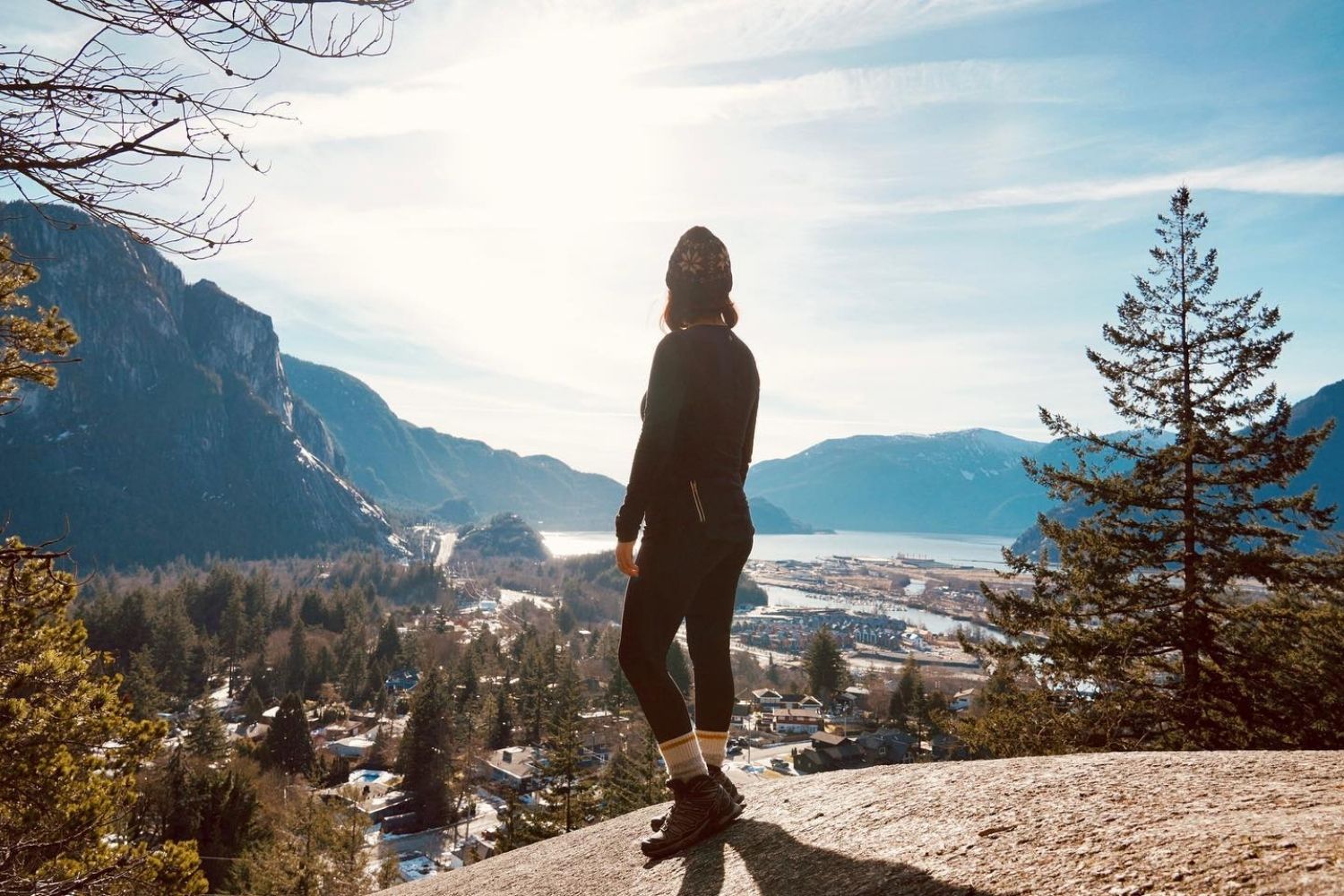 Photo: @_jasminerae
Is Squamish on your radar for a sweet little getaway? If it's not, it should be! Squamish may sometimes get overlooked as a multiple-night vacation, but we can't let Vancouver and Whistler get all the glory. For your next getaway, don't just give us the drive by- there is much more in Squamish than meets the eye.
Squamish offers endless options for both leisure travellers and adventure seekers. Within minutes you can experience some of the world's most epic adventures from the sea to the sky. From world-class mountain bike trails to hikes in Coastal rainforests, climbing one of the largest granite monoliths in the world to watersports, there is endless opportunities for adventure in Squamish.
Got it? Ok, good.
Image: @doravanourek
Now that you're coming to stay for a visit, next you need to know how to uplevel it. Because everyone should uplevel!
1. Talk timing 
Image: @dionnempier
Consider coming during Spring or Fall. It's not very cold during these months and though we are known for being a bit rainy during this time, there are still plenty of lovely sunny days. Summer 2023 is already booking up, so if you want to come in the summer, book well in advance. You can also look at booking your trip mid-week. Coming mid-week means you're more likely to get your pick of hotel stays and restaurants AND you'll also enjoy uncrowded shops, quieter trails, shorter waits for coffee and treats and a little extra dose of that 'get back to nature' feeling. 
Also consider visiting between May 12th and June 30th, when the Stay & Play deal is on. When you book at 1+ night stay at a participating hotel, you'll snag a FREE $50 Squamish Gift Card that you can use towards activities and attractions. Learn more about how this bonus offer works here.
2. Book ahead 
Image: @bycandijames
With travel back in full force, it is best to plan ahead and make bookings for what you can. Not everything requires a booking but things like hotel rooms, dining reservations, tours and event tickets certainly do. With the current labour shortages places will be busy and those that take reservations will fill up fast. As we've learned from the last couple of years, if there is something that you are sure you want to do – BOOK IT. 
3. Don't Miss Attractions
Image: Britannia Mine Museum
The main attraction in Squamish is Squamish itself. From biking, hiking, climbing, fishing, flying, paddling, SUP'ing, running, rafting, golfing, diving, relaxing, waterfall chasing and more, Squamish offers rentals, guided tours, courses and so much more that will get you out exploring this epic destination.
Squamish also has attractions that we are known for- and for good reason. Make sure you plan a stop at each of these experiences. The Sea to Sky Gondola ascends an epic 885 metres up a mountain straight from the ocean. At the top, you'll discover stunning views and amazing outdoor adventure. You can't miss the fantastic Britannia Mine Museum, looming above Britannia Beach and bursting with fun and educational experiences. The Rope Runner Aerial Adventure Park will challenge you as you tackle obstacles in a high wire adventure that can't be beat. 
4. Sing in the Rain
Image: Hans Tammemagi
Just because it's raining doesn't mean you can't come out and play. In Squamish we're used to rain, and it shouldn't put a damper on any plans. During the winter months, rain in the valley often means snow in the alpine. At other times you can enjoy activities that aren't disrupted by rain, like whitewater rafting, saltwater or freshwater fishing, flightseeing, or indoor pursuits. One last option – embrace the rain! A muddy ride or puddle jump through the rainforest makes for memorable adventures.
5. Listen to the Locals
Image: @thecoppercoil
You can't get better advice from anyone than from the locals that live here. Pop into the Adventure Centre to speak with our knowledgable hosts in the Visitor Centre (reopening May 2023). You can also read through our Explore Squamish blog and local event calendar to discover must-eat spots, information about activities and itineraries for inspo. Follow the Explore Squamish social media pages and be sure to follow the hashtag #exploresquamish to see what local gems others are enjoying.
We hope to see you in Squamish soon!