Explore Squamish - December 20, 2021
5 Best Winter Brunch Venues in Squamish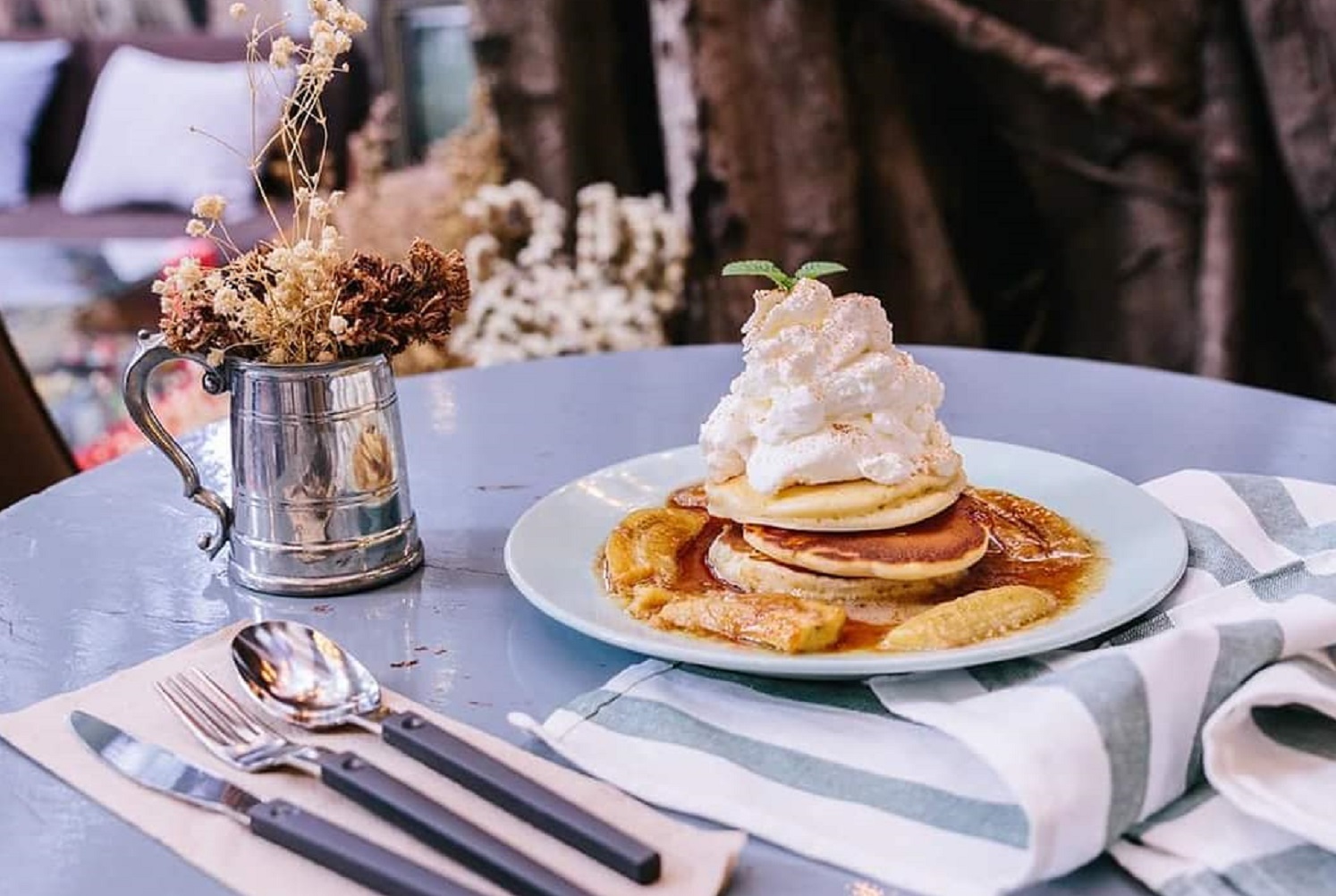 Photo: The Crabapple Cafe
5 Best Winter Brunch Venues in Squamish
It's time to wake up and smell the bacon. And the coffee, and the eggs benny, and most importantly the Caesars. Yes, we're talking about brunch in Squamish, and no, life doesn't get much better than this. 
Whether brunch is your pre-adventure fuel or your 2 pm start to the day, these are 5 brunch spots that you're going to want need to try. 
1. Norman Rudy's (CURRENTLY UNAVAILABLE)
Big Squamish views of mountains, ponds and forests surround the massive patio. Norman Rudy's is a brilliant place to enjoy breakfast before your adventurous day.
Favourite menu items include:
Cider Braised Bacon Hash: crispy fingerling potato, roasted yam, grilled kale, red onion, jalepenos, topped with 2 eggs
Breakfast Sandwich: brioche bun, egg, bacon, tomato, lettuce and mayo served with potato onion hash browns
When: Weekends 10 am - 2 pm
Photo: Crabapple Cafe
Fresh ingredients and healthy food add up to a guilt-free brunch experience. With plenty of options on the menu, you can visit the Crabapple for weeks and not eat the same thing twice. 
Favourite menu items include:
The Usual: Two eggs, hashbrowns and toast served with your choice of bacon, ham or sausage
Smashed Avocado on Toast: With roasted cherry tomatoes, fresh grated parmesan or feta, extra virgin olive oil, sea salt and black pepper. Try adding prosciutto, smoked salmon, or two eggs and hollandaise
When: Daily 8 am - 3 pm
Enjoy fabulous views while feasting on fresh, locally-sourced and lovingly prepared breakfast favourites. Known across Squamish for their delicious eggs bennies, this is a must-stop eatery on any trip in the Sea to Sky Corridor. 
Favourite menu items include:
The New Dubliner: Double smoked bacon, creamed leeks, aged cheddar, truffle hollandaise
The Alpha Bowl: Soft poached egg, quinoa lentil fritters, roasted seasonal veg, tahini dressing, quinoa, baby kale, smashed avocado and feta cheese
When: Daily 9 am - 3 pm
Photo: Squamish Valley Golf Club
A breakfast menu fully loaded with all the classics in one of the most picturesque locations in all of Squamish. 
Favourite menu items include:
The First Hole: Two eggs any style, bacon, sausage or ham, hash browns and toast
Breakfast Bowl: Two poached eggs, spinach, onions, peppers, mushrooms & spicy sausage on hashbrowns. Topped with salsa & sour cream. (Make it veggie- sub meat for tofu scramble)
When: Weekdays 9 am -11 am and Weekends 9 am - 3 pm  
A new Squamish breakfast tradition featuring housemade, European style dishes. Many plate can be made vegatarian or gluten-free by request.
Favourite menu items include:
Lil Stacker: Housemade english muffin, homemade pork patty, homemade peameal bacon, free range egg and three cheese mix. Served with roast potatoes, greens and fruit
Reuben Benny: Marbled rye, homemade Montreal smoked meat, sauerkraut, Russian dressing, four cheese mix, 2 free range eggs, scratch made hollandaise, roast potatoes, greens and fruit.
When: Daily 9 am - 3 pm. Closed Wednesdays.