Explore Squamish - July 24, 2015
25 Things To Do in Squamish This Weekend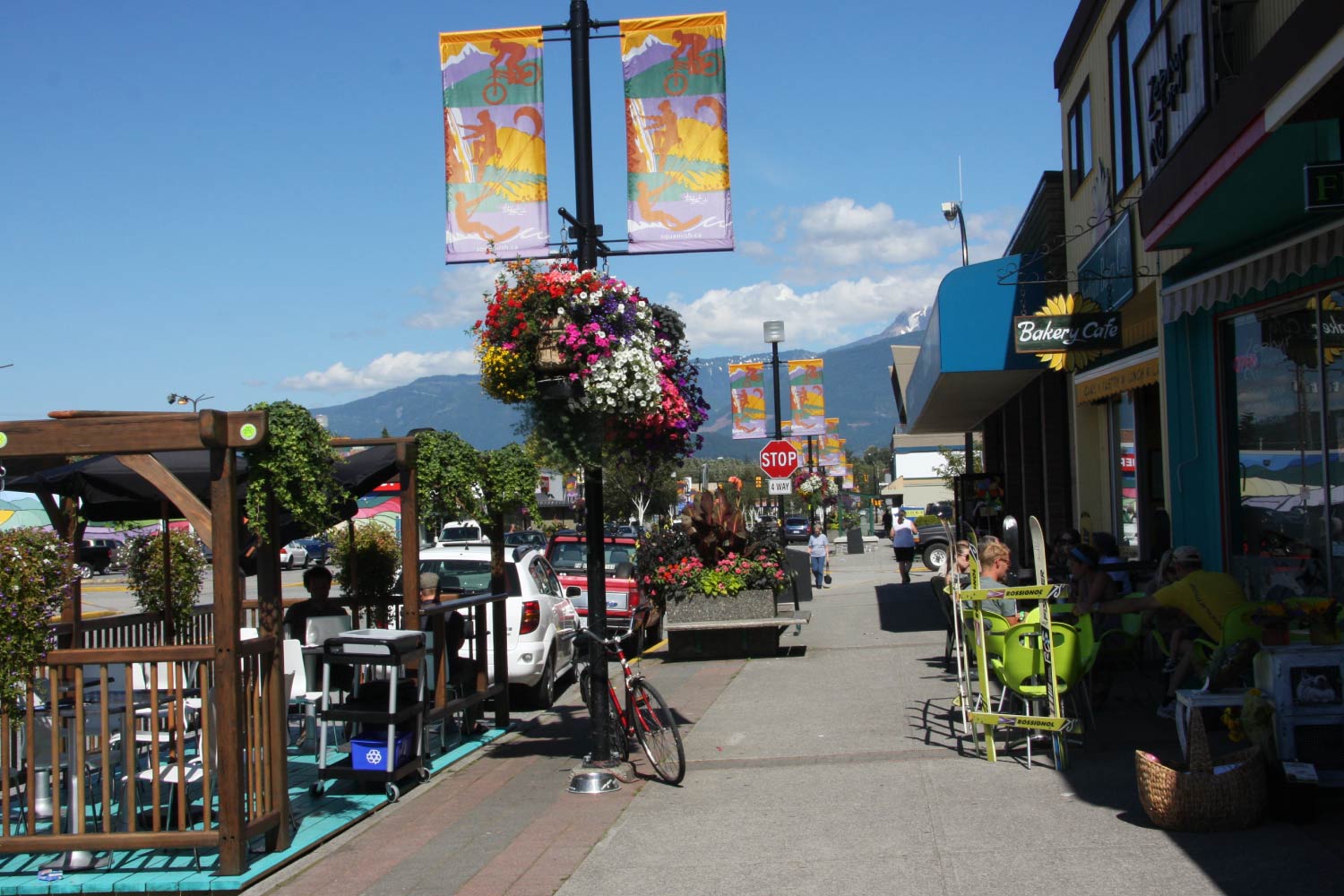 25 Things to DO in Squamish THIS Weekend!
No plans? No problem! Here are 25 things to do in Squamish that will keep you busy all weekend long.  
1. Eat at Locavore the local food truck that allows you to enjoy the pasture to plate experience on the go. Located at On The Farm Country Market.
2. Cool off at Brohm Lake, but get there early - the best spots go quickly.
3. Get lost in the thrifter's paradise of Covers on Cleveland Avenue. You'll find plenty of vintage wares from cowboy boots to Pyrex to Cowichan sweaters.
4. Teach your little one how to fly a kite at the Squamish Spit.
5. Get to know Squamish on wheels. Credit Line, Half Nelson and Powerhouse Plunge are a few of our favourites.
6. Take in a sunset at the Sea to Sky Gondola. Nothing beats sundown from 885 metres above Howe Sound. Don't believe us? Check out their live web cam and see for yourself.
7. Take a stroll down Cleveland Avenue for local shopping, dining and culture.
8. Hike the Four Lakes Trail, an easy family-friendly trail that loops around Alice Lake Provincial Park.
9. Stock up on local produce at the Squamish Farmers' Market, every Saturday on the corner of Cleveland and Victoria from 10am-3pm.
10. Take a drive down Paradise Valley Road, one of the most most scenic roads in town. Be sure to stop in at Paradise Valley Campground for an ice cold treat.
11. Try a round of mini golf at Whistle Punk Hollow. The multi-level course has no shortage of bells and whistles (and they sell ice cream!).
12. As tempting as it is, do not touch the bear at the Squamish Adventure Centre. Look, but don't touch.
13. Eat breakfast at Sunwolf's Fergie's Cafe whose award-winning menu boasts three different kinds of bennies.
14. Practice your tricks on the BMX track.
15. Pop in to the Howe Sound Brew Pub and taste one of Howe Sound Brewing's award-winning ales. 
16. Give Disc Golf a try at Garibaldi Springs Golf Course, Squamish's first multi-use golf course. 
17. Borrow a book from the Squamish Public Library and encourage your kids to join the SPL Summer Reading Club.
18. Set up a temporary office at Zephyr Cafe, a popular spot for vegetarian, raw and gluten-free fare. Locally roasted Moja coffee and free Wi-Fi are a bonus.
19. Pitch a tent. Wonderland Valley Resort offers year-round camping as well as guest suites if glamping is more your thing.
20. View the current art exhibition at the Brackendale Art Gallery.
21. Taste the flavours of Gelato Carina. We recommend Pistachio and Chocolate Hazelnut.
22. Plan your next home reno or DIY at Squamish Rebuild. This local non-profit has all kinds of building supplies including wood, PVC piping, tiles, bathtubs, cabinets - everything you need to make your to-do list longer.
23. Hunt for driftwood at Nexen Beach.
24. Ride your bike to The WaterShed Bar and Grill and take in the views of the Squamish River over lunch or dinner.
25. Make more time to play with a Summer Escape Special at the Executive Suites Hotel & Resort Squamish.
This is an edited version of our original list that was part one of four in our 100 Things series celebrating 100 Years of Squamish and the local lifestyle we love to live.