Explore Squamish - July 30, 2015
2-Day Overnight Trip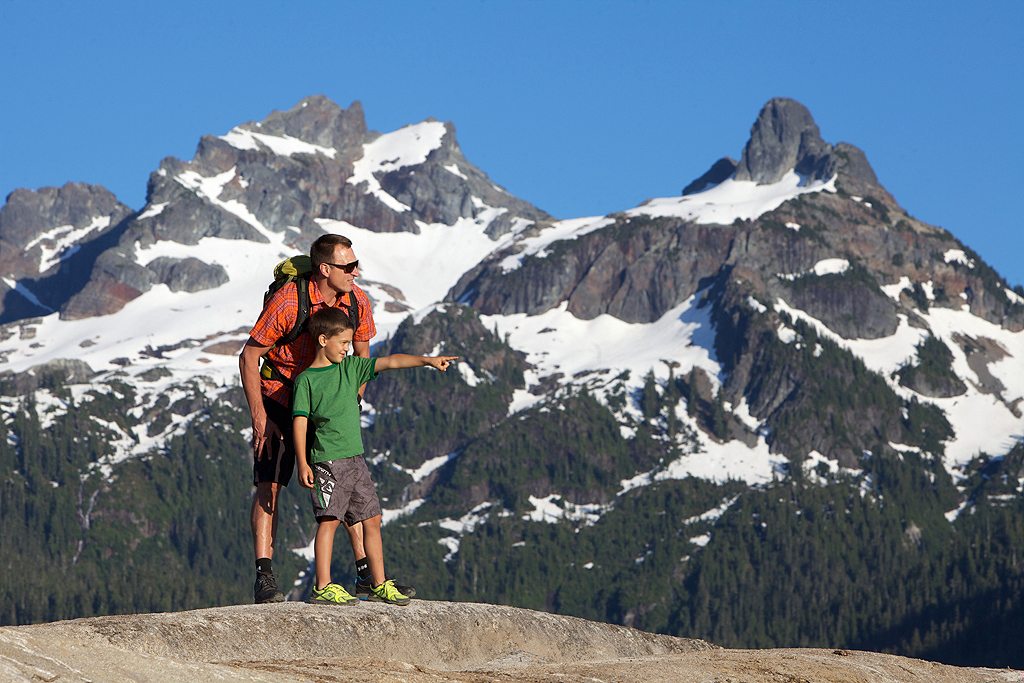 Photo: Paul Bride
Overnight Trip in Squamish
2-Day Overnight Trip | Day 1
8am Hike the Chief or Sea to Sky Summit Trail to the Sea to Sky Gondola. Both hikes have quick elevation gain and your hard work will be rewarded with incredible views.
11am Now that you have worked up an appetite, have lunch at the Crabapple Cafe. Serving breakfast until 3pm, delicious, healthy food at exceptional prices.
1:00pm Drive back downtown and watch kiteboarders and windsurfers at the Squamish Oceanfront. If you still have any strength left in your legs, you can test your balance on the slack lines by the main beach.
3pm Check in to one of the many hotels in Squamish or camp at Whistle Punk Hollow Adventure RV Park or Wonderland Valley Resort & Campground. Wash up and get ready to go out!
5pm Enjoy a beer tasting & dinner at the  Howe Sound Brewpub. Rated one of the best pubs for food and beer in the Lower Mainland of BC! Enjoy views of the Chief while sipping on award winning beer, brewed on site.
Have a great sleep! | Day 2
9am  Head out for a rafting trip. Choose from mellow floats or adrenaline-charged trips at Sunwolf Rafting, Canadian Outback Rafting and Wedge Rafting. All trips have spectacular scenery, pristine wilderness and maybe even some wildlife! Full & half-day adventures available.
5pm Fuel up at Match Eatery & Public House before heading home. It is just steps from the Chief and not only has delicious food and drink but also amazing views.