10 Ways to Celebrate the Summer Solstice
Posted on: June 16, 2023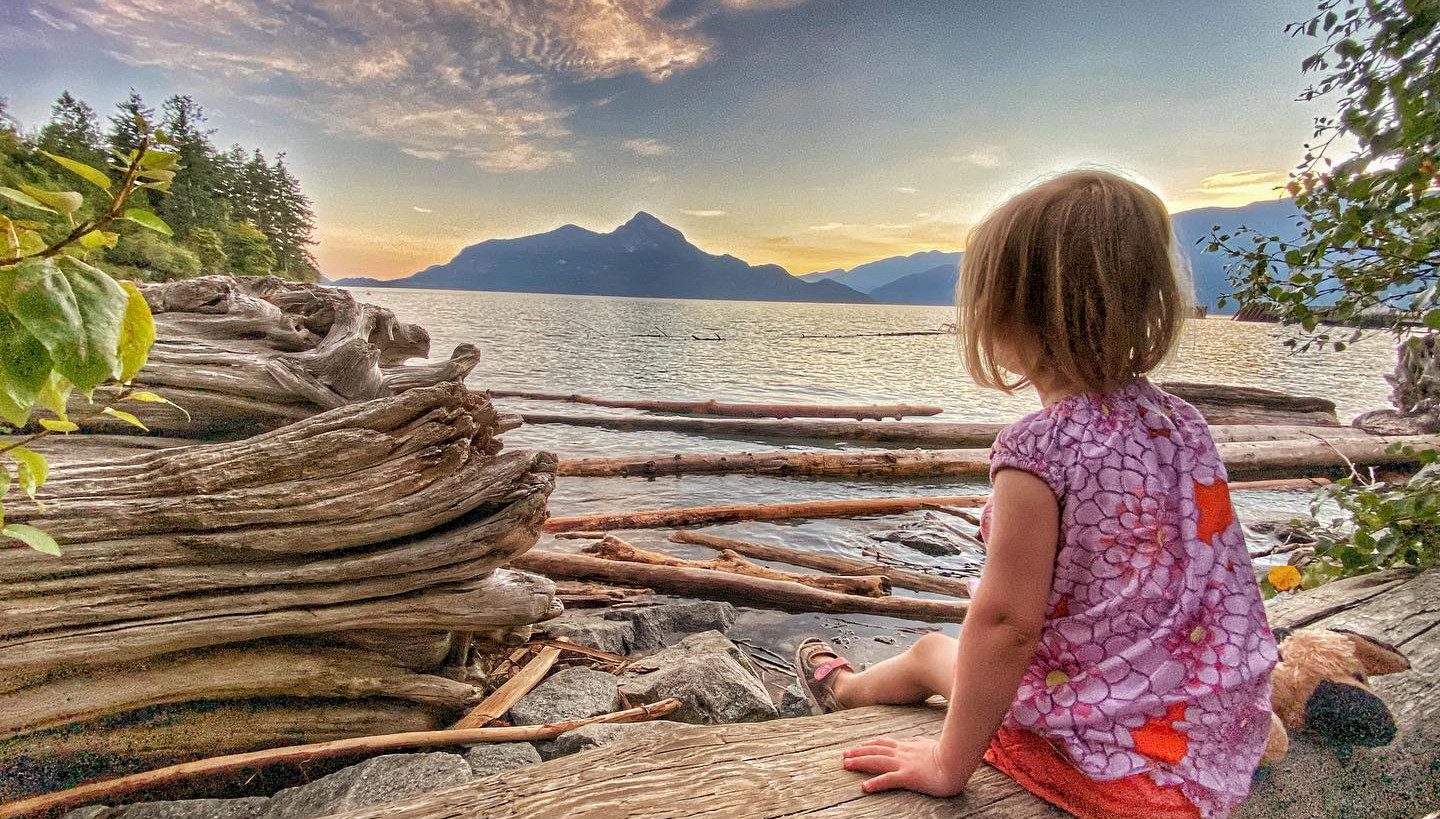 Summer is about to be ushered in by the longest day of the year, so why not make the most of it? This June 21st, the summer solstice arrives and after an unusually colder and rainier spring, than we are used to, summer can't come fast enough!
Here are a few ways to enjoy the longest (and hopefully warm and sunny) day of the year in Squamish.
1. Catch a killer sunset (or sunrise)
Image: @haileyvandyk
Being situated right on the ocean but snuggled in the mountains gives you lots of options to watch the sunrise or sunset. For those braver souls, get up before the dawn and start your hike so when that golden orb touches the horizon you are where you want to be. You can also do the opposite of course and watch the sunset. Either way, if you decide to hike somewhere, don't forget to be careful, bring the essentials, including a headlamp if you plan to start early or stay late.
2. Find Some Fish at Dawn
Image: Chris Christie
With the sun rising at an impressive 5:06AM on the day of the solstice, this is the perfect day to head out on the water and see what you can reel in. There are several outfitters in Squamish that can take you out and show you the lines when it comes to fishing. It's a peaceful and wonderful way to start the day and hey, maybe you'll catch yourself some dinner too.
3. Honour our Indigenous Peoples
Image: @pebblestararts
The day of the Summer Solstice also marks Indigenous Peoples Day. In honour of this day, Indigenous Tourism BC is sending their new Ambassadors on the road to visit and share stories told by Indigenous tourism hosts in British Columbia. Be sure to follow them as they teach, learn, listen, talk, travel, and visit our province. We also encourage you to seek firsthand experiences and education in your area about living Indigenous cultures and realities so that you are inspired to learn more.
4. Golf the Day Away
Image: Furry Creek Golf and Country Club
Squamish has two exceptional golf courses so why not hit the greens and swing the day away? Visit the links at Furry Creek Golf and Country Club or the Squamish Valley Golf Course – or both! These two courses are equally scenic in their own ways, with the Squamish Valley course nestled in the mountains in the heart of Squamish and Furry Creek plunging down a mountain to Howe Sound's oceanfront.
5. Follow the Craft Tasting Trail
Image: Raincity Distillery
There are eleven stops on the Squamish Craft Tasting Trail – think you can do them all? From beer to cider, donuts, coffee and cocktails, take a walk on Squamish's Craft Tasting Trail and earn prizes for sampling made-in-Squamish goods. All you have to do is pick up your map at the Adventure Centre, then explore Squamish's tastiest offerings. Return with your collected stamps to the Visitors Centre to collect your prize!
6. Enjoy a Moment In Nature
Image: @ne.se72
If you're in Squamish this one is easy to do. Take a walk in the woods, visit one of our lovely lakes, beachcomb along the ocean or ride your bike through the rainforest. There are endless options for way to enjoy Mother Nature, the question is, which one will you choose?
7. Do a Solstice Ritual
Image: AIKA Spa
Shift into this new season on the right foot with a Solstice Ritual that cultivates clear intentions and celebrates the return of the light at AIKA Spa. Partnering with In Her Wild, you can do a 3-hour immersive experience that lets you indulge in an invigorating spa experience that features a wood-fired sauna, cold plunges, and space for meditation and connection time. The Sea to Sky Gondola has a 'Revive and Restore' yoga class on this particular morning (9:30AM start, space is limited and must be reserved).
8. Go for a Cold Treat
Image: Katia Grondin, Alice & Brohm
The first day of summer is the perfect day to enjoy some ice cream, isn't it? Squamish has plenty of options for cold treats. We recommend Alice & Brohm Ice Cream. You may also consider ordering an iced coffee from Caffe Garibaldi. So grab a cup, cone or cold coffee, go for a stroll and savour the flavours as you welcome the first of many icy treats this summer.
9. Enjoy an evening Patio Session
This one is kind of a no-brainer. Watching the sun sink down from a comfy outdoor patio is a moment of pure joy. There are many epic Squamish patios to choose from.
10. Party On!
Image: @shondra_martin
Sleep is pretty awesome and yes, there are a couple of months of summer ahead of us, but why take it so easy on such a special day? If we are blessed with good weather on June 21st (fingers crossed!) let's live it up a little and enjoy it, shall we?
If you look at solstice celebrations around the world, everyone has their own way of welcoming summer. So whatever it is you decide to do, just make sure to have some fun and #exploresquamishresponsibly.