Explore Squamish - May 09, 2022
10 things to Do in Squamish Before Summer Arrives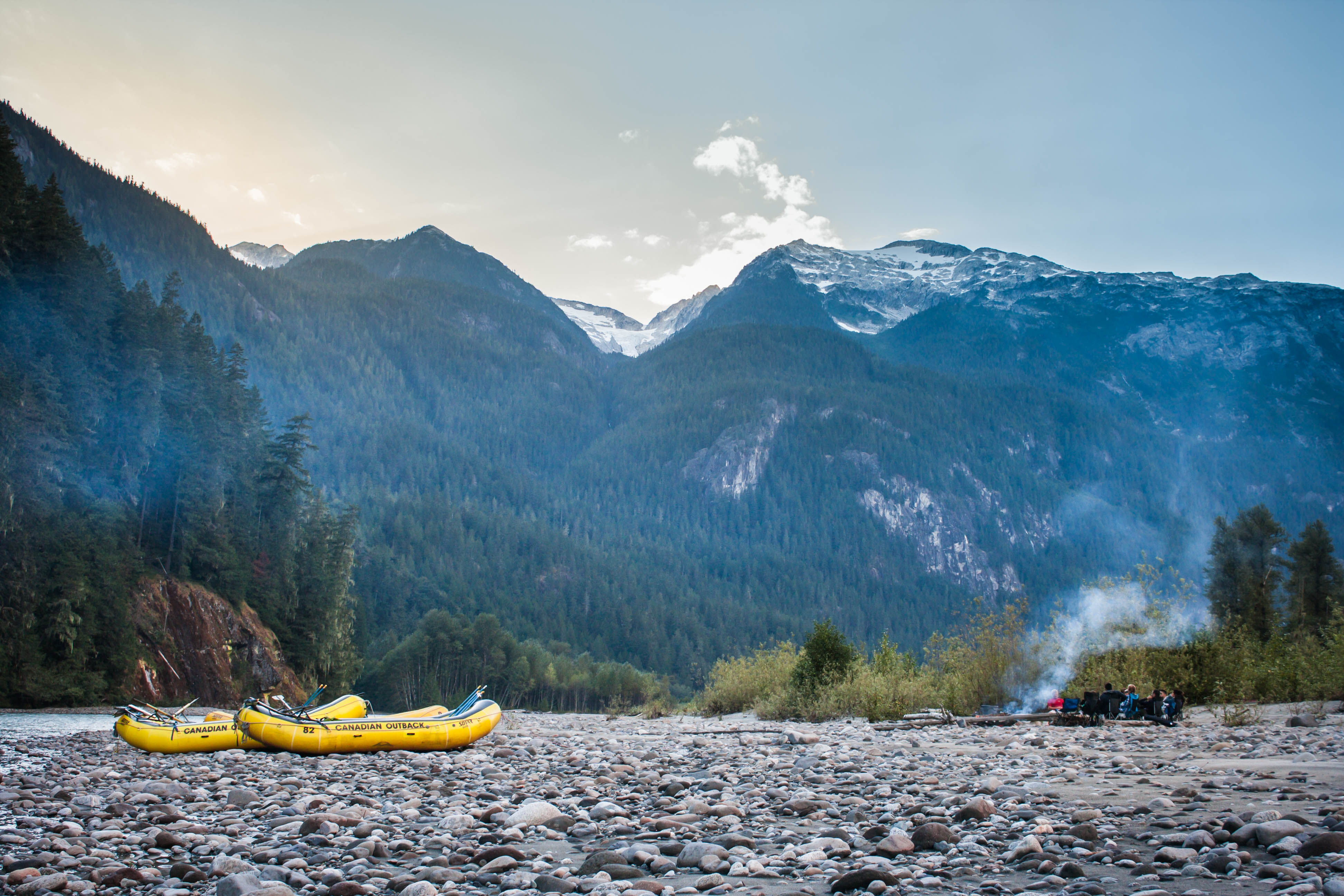 Photo: Canadian Outback Rafting
Summer is looming and though the hot hot heat makes for an unforgettable season in Squamish, there's something so refreshing about Spring. The touch of coolness in the air, the fresh flowers and quieter days mean you can take full advantage of all the amazing activities (minus the crowds).
ADDED BONUS: Stay & Play is on until June 15th, meaning you can snag a free $50 Explore Squamish card towards participating activities when you book a mid-week stay at either the Executive Suites Hotel & Resort or the Sandman Hotel & Suites.
Image: @tobias.croteau
It takes a bit of time to get into biking shape, but we've got a secret… you can start by riding an E-bike with Blazing Saddles Adventures to get warmed up. They've got a new fleet of Davinci bikes just raring to go and trust us when we say this is how you should start your biking season. Blazing Saddles also offers a fantastic guided eco-tour, where you'll discover the natural beauty and diverse ecosystem of Squamish, a perfect outing on a spring day. At Dialed In Cycling, you can rent, join a guided tour or take a clinic to get brushed up on your skills before summer begins.
Driving up Highway 99 everyone can appreciate just how darn pretty the Sea to Sky region is. Now imagine seeing it from the sky! With flightseeing on a Sea to Sky Air tour, you'll be viewing this incredible area from above and let us tell you – it is breathtaking. Their knowledgeable pilots will point out geographical features, mountain names and more while you take in the stunning vistas.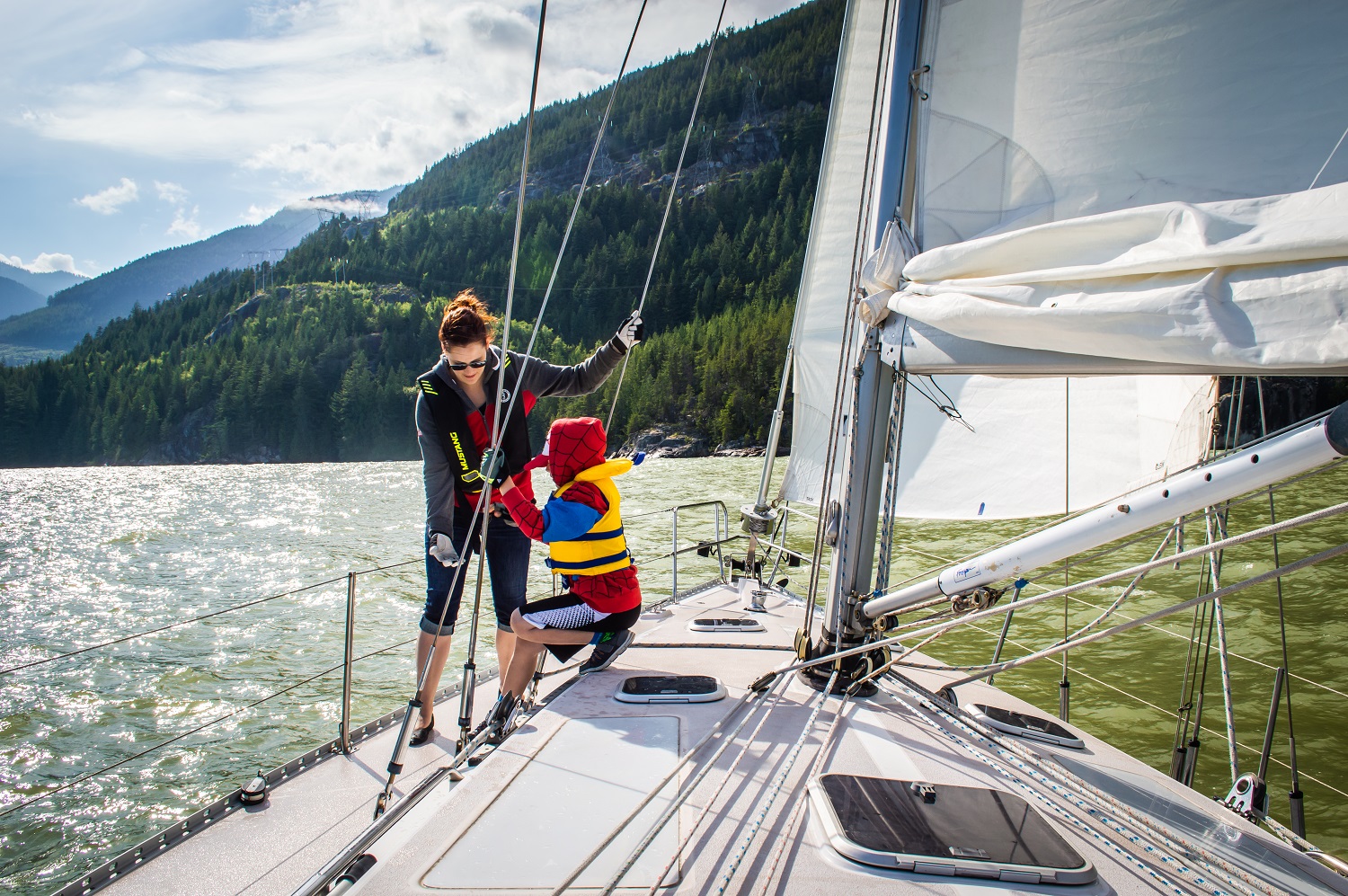 Image: Canadian Coastal Sailing
Let the fresh breezes of Howe Sound ruffle your hair as you learn to sail with Canadian Coastal Sailing- or just sit back and take in the panoramic mountain views and let the crew do all the work! You can also glide along the azure waters on a charter boat cruise with Deep Coast Charters with the option to throw down a line a go fishing. Enjoy an afternoon or sunset boating experience as you discover waterfalls, marine life, and shorelines only accessible by boat. The predictable wind and sheltered waters of northern Howe Sound make it the perfect spot for a boating adventure.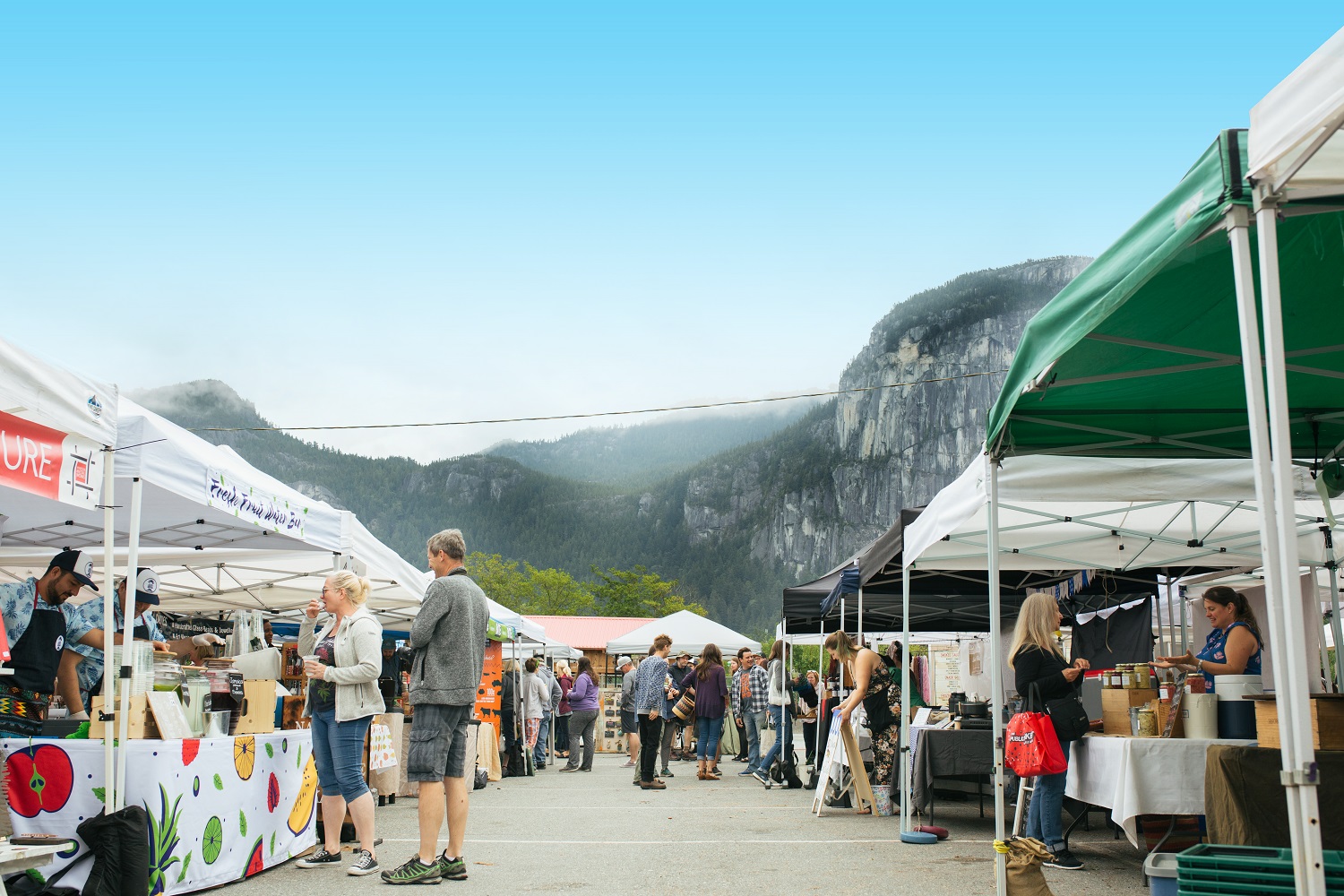 Image: Joey Armstrong
If you love to shop locally and discover unique handmade items like jewellery and art as well as fresh fruit and veg, meats and seafood and other tasty treats, then you will want to hit up the Squamish Farmers' Market. Every Saturday the market is on in Downtown Squamish with an array of vendors including local farmers and artisans as well as food trucks and a community vibe that can't be beat. Find them at the corner of Cleveland and Victoria streets from 10am to 3pm.
If you've never been climbing before why not jump into a rock-climbing clinic with the pros at Mountain Skills Academy and Adventures. Learn the ropes as you review climbing basics and have some fun on Squamish's fine granite. Looking for more of a challenge? Try the exhilarating Via Ferrata, a series of cables and metal rungs that allow you to scale up a mountain.
Image: Howe Sound Brewing
When you're not vibing the weather and you need some liquid happiness, grab a map from the Visitor's kiosk in the Adventure Centre and head out onto the Squamish Craft Tasting Trail. We guarantee after a stop or two you will feel better. With a harmonious mix of beer, cider, coffees, and other craft beverages (plus snacks!) before you know it the day will be through, and you'll have enough stamps to win a prize. Talk about winning.
The Britannia Mine Museum is worth a visit any time of year, but there's something about Spring that just seems like a perfect fit. Every attraction is enjoyable despite what the weather is doing outside and the award-winning BOOM! show is great for all ages. Comparable to just about any theme park production, this show is fun, educational, and entertaining. Check it out!
Image: Furry Creek Golf Course
With both Squamish golf courses open and the greens freshly groomed and bright, schedule yourself (and some pals!) for a day of golf. Both of the area's courses boast spectacular views and in the spring you'll enjoy the cool breezes through the fairways before the summer heat arrives.
You'll find this time of year to be particularly copious in water levels as snow melt and heavy rains create sprayful veils for you to admire. Squamish is home to many beautiful waterfalls, some even spring up in new spots as the seasons change so keep an eye out as you explore. Grab your raincoat and your camera and experience a day of seeking out some of Squamish's most lovely cascading waters, or even better – see them up close as you float down the river on a white-water rafting excursion!
A visit to Squamish is never complete without a visit to the Sea to Sky Gondola. Zoom to the top of the mountain (or hike your way up) and once at the summit, walk around revelling in the views, jump into all the photo ops you can find and dig into a hearty meal or cool beverage. A must-do!
So what are you waiting for? The temperatures are perfect and it's time to spring into action! Learn more about Stay & Play details here – but don't wait long, it ends June 15th.