Explore Squamish - August 04, 2015
1-Day Overnight Trip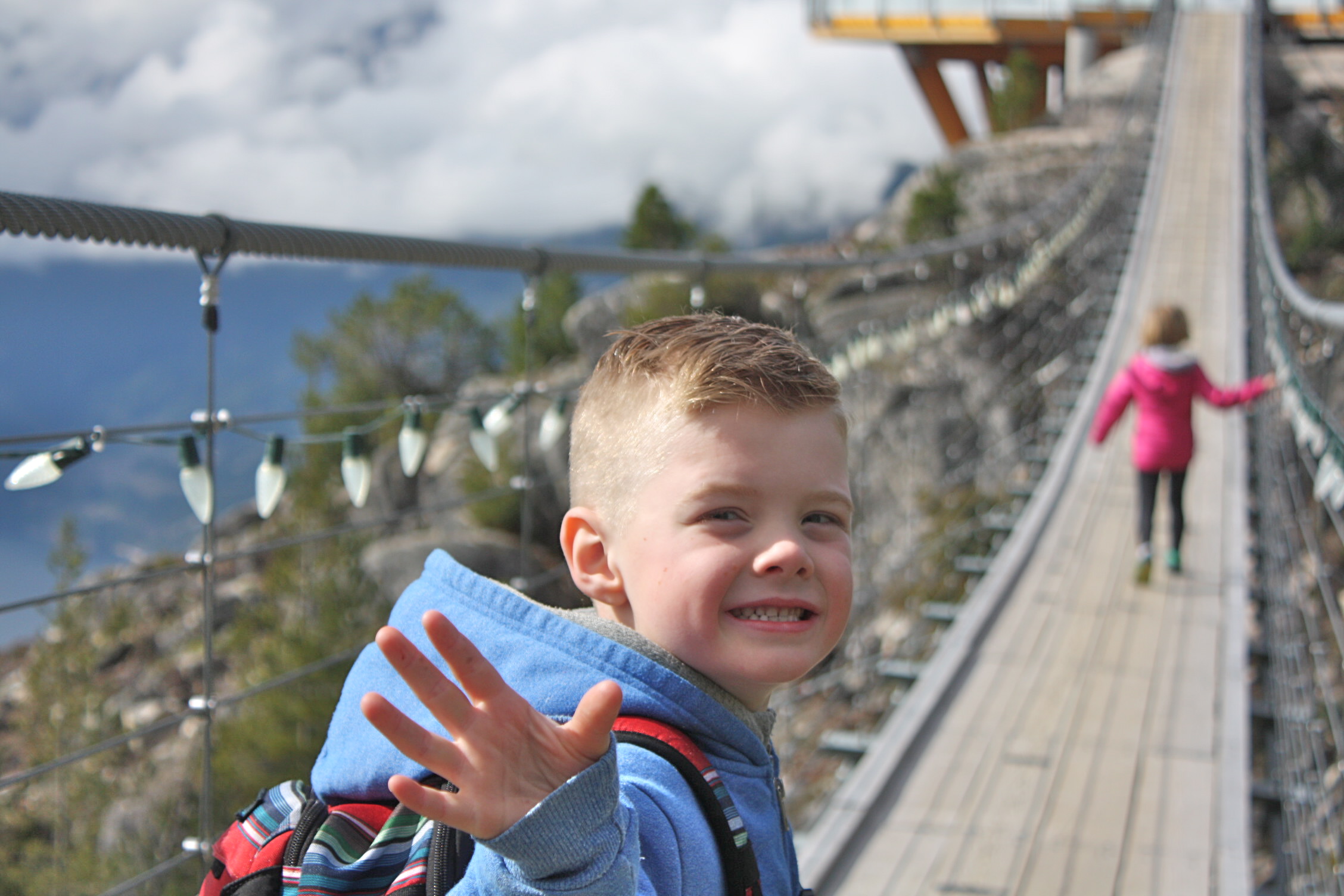 Photo: Meredith Hitchmough
Overnight Family Adventure
1-Day Overnight Trip | Day 1
10am
Take the Sea to Sky Gondola to the Summit Lodge where you'll enjoy panoramic views of Howe Sound and the surrounding coastal mountains. Walk across the suspension bridge, take a leisurely hike through the woods and enjoy some of the breathtaking viewpoints along the way.
12pm
Lunch time! Head to Downtown Squamish's Cleveland Avenue where you'll find several dining spots and cafes.
2pm
Play a round of disc or soccer golf at Garibaldi Springs Golf Resort, Squamish's first multi-use course. 
4pm
Check in to your hotel or campground. Squamish has many great options from luxury resort, cabins and camping; to boutique hotesl and inns; backcountry and walk-in sites.
5pm
Enjoy a family dinner at Howe Sound Inn and Brewing Company's Firebread Restaurant where they make delicious wood stone oven-fired pizza.
Nature's Calling | Day 2
10am
Visit the West Coast Railway Heritage Park. This interactive train museum includes a collection of heritage railway cars, a miniature railway, a display model train world and the world-famous Royal Hudson steam engine.
12pm
Have a delicious homemade lunch at Fergie's. There is a grassy area for kids to run around before and after they eat!
1pm
Spend the rest of the afternon at Alice Lake Provincial Park. The pard kas two beaches, a playground, a biking pump trck and some great hiking trails.
5pm
Have dinner at the Living Room Restaurant. Families are always welcome inside or out on the patio.