Tourism Squamish
LET'S TALK ABOUT LITTER

PICK UP AFTER YOURSELF - LITTER-ALLY
We see an overwhelming amount of garbage being left behind in our parks and forests each year. We need to do better.
Here's what you need to know:
Always pack out what you pack in.
Dispose of garbage, recyclables, and organics appropriately – ALWAYS pack it out with you. Every. Last. Piece.
Need to know how to dispose of your garbage? You can find all that info HERE
The Squamish Landfill is located on Landfill Road in the Brackendale neighbourhood off of Highway 99. It is open daily from 9AM to 5:45PM (Closed on December 25 and January 1)
Even organic items should not be littered, chances are they are not natural to this area.
Be sure to pack waste bags for both dog and human waste.
Do not throw your garbage in fire pits or outhouses – these are not a garbage cans.
Litter attracts wildlife and increases wildlife-human conflict. Garbage animals become troublesome animals and may be destroyed because of human carelessness.
Nobody likes seeing litter on our trails or in our parks, so why leave your litter for others?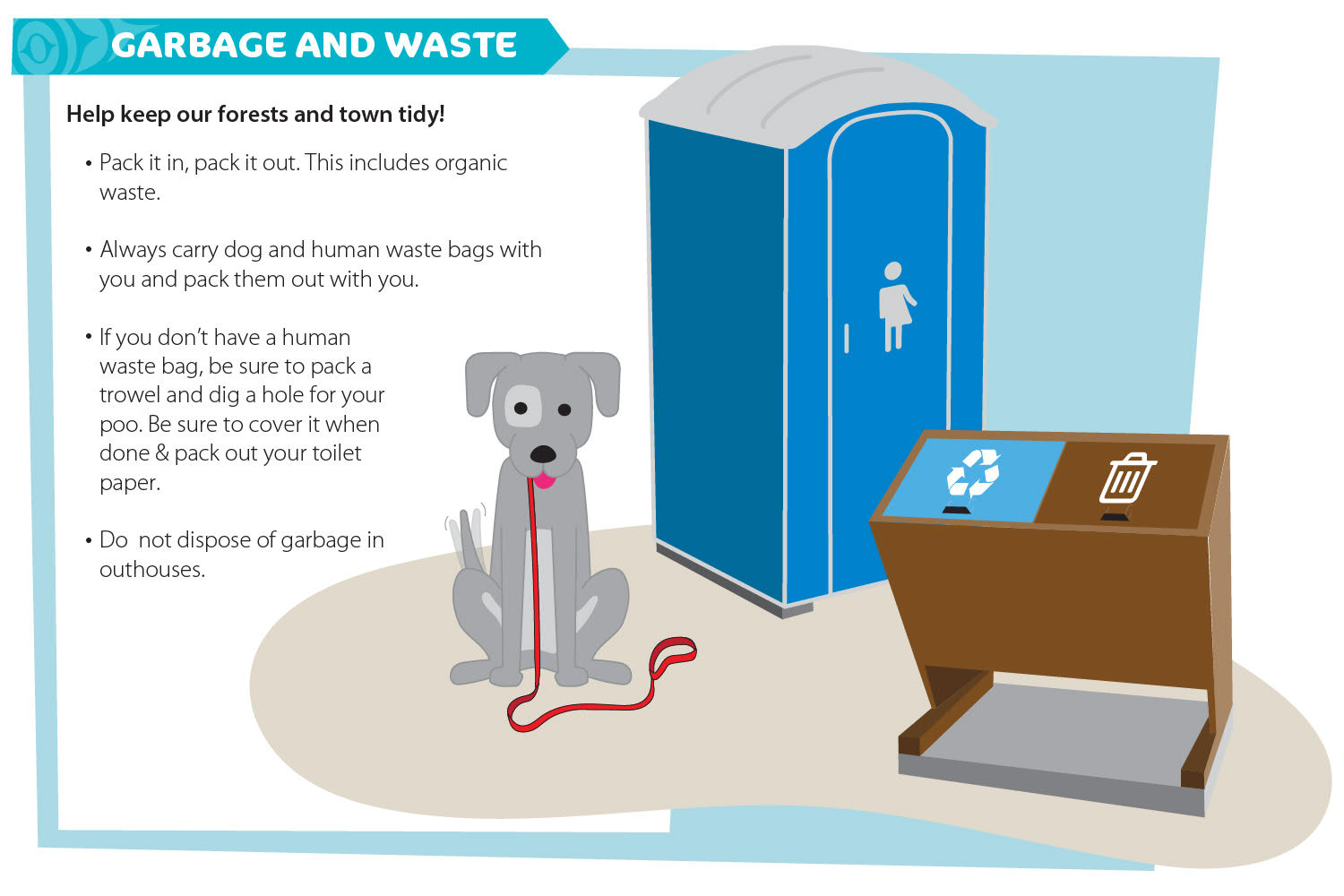 Remember - leaving garbage laying around ruins the experience for everyone. Please do not litter.