Tourism Squamish
Bespoke Spring Market
Visit Bespoke Market this Spring for a three-day shopping event featuring creative entrepreneurs who are committed to creating, curating and selling high-quality craft and local goods.
The Spring market will be held April 28th through the 30th at the Railway Museum of BC.
Founder Shannon Lorenz created Bespoke Market to bring a fresh creative energy and deepened community vibe to Squamish and beyond. This carefully curated market will attract mindful shoppers who share the same commitment to consume locally and support the local economy.  It is Shannon's hope that by holding markets in unique venues the overall experience will be elevated for visitors and vendors alike.
Bespoke Market is B.C.'s home for creators and designers, serving these creative entrepreneurs and building engaged, supportive communities. Here you'll find ceramics, one-of-a-kind jewelry, slow fashion, wellness brands, artisanal foods and beverages and curated vintage.
ENTRY:
$5 cash at the door
Online weekend tickets available April 1st, 2023
Children 12 and under are free
Read our guide to the Market here.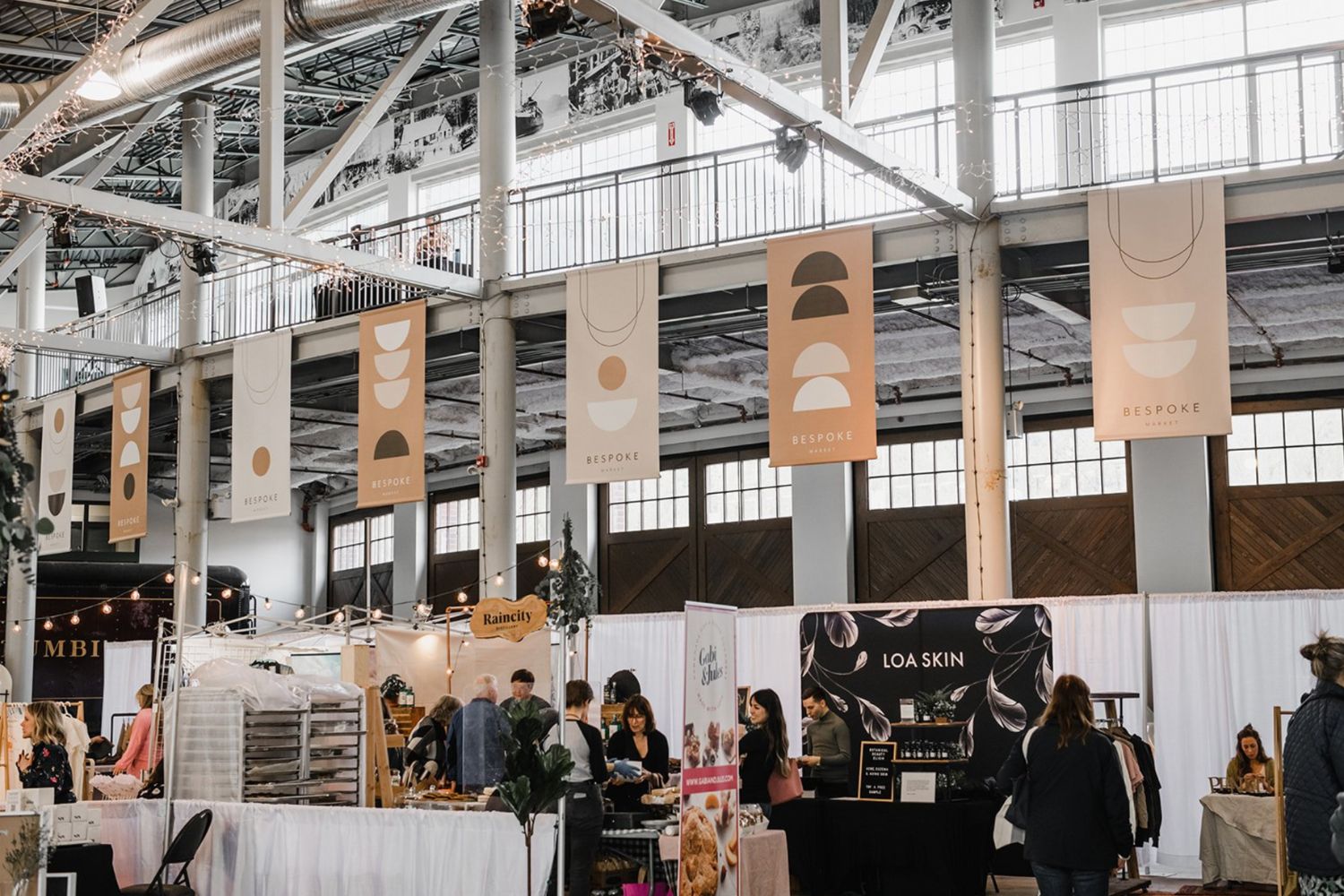 Full Schedule
April 28, 2023
April 29, 2023
April 30, 2023