Tourism Squamish
Backyard Apres Festival
A Day of Good Music, Good People and Good Times
Norman Rudy's is proud to present the inaugural Backyard Après. Backyard Après will take place on Saturday, June 29, from 2 - 9 PM at Norman Rudy's in Squamish, BC and will feature musical performances by local favourite Dakota Pearl, powerhouse duo Old Soul Rebel, septet She Stole my Beer, and the iconic, Big Sugar.
Come for the music, delicious eats and liquid treats set against the stunning backdrop of Squamish. 
Save $10 off tickets with the promo code TOURISMSQUAMISHBA
Need a Sitter?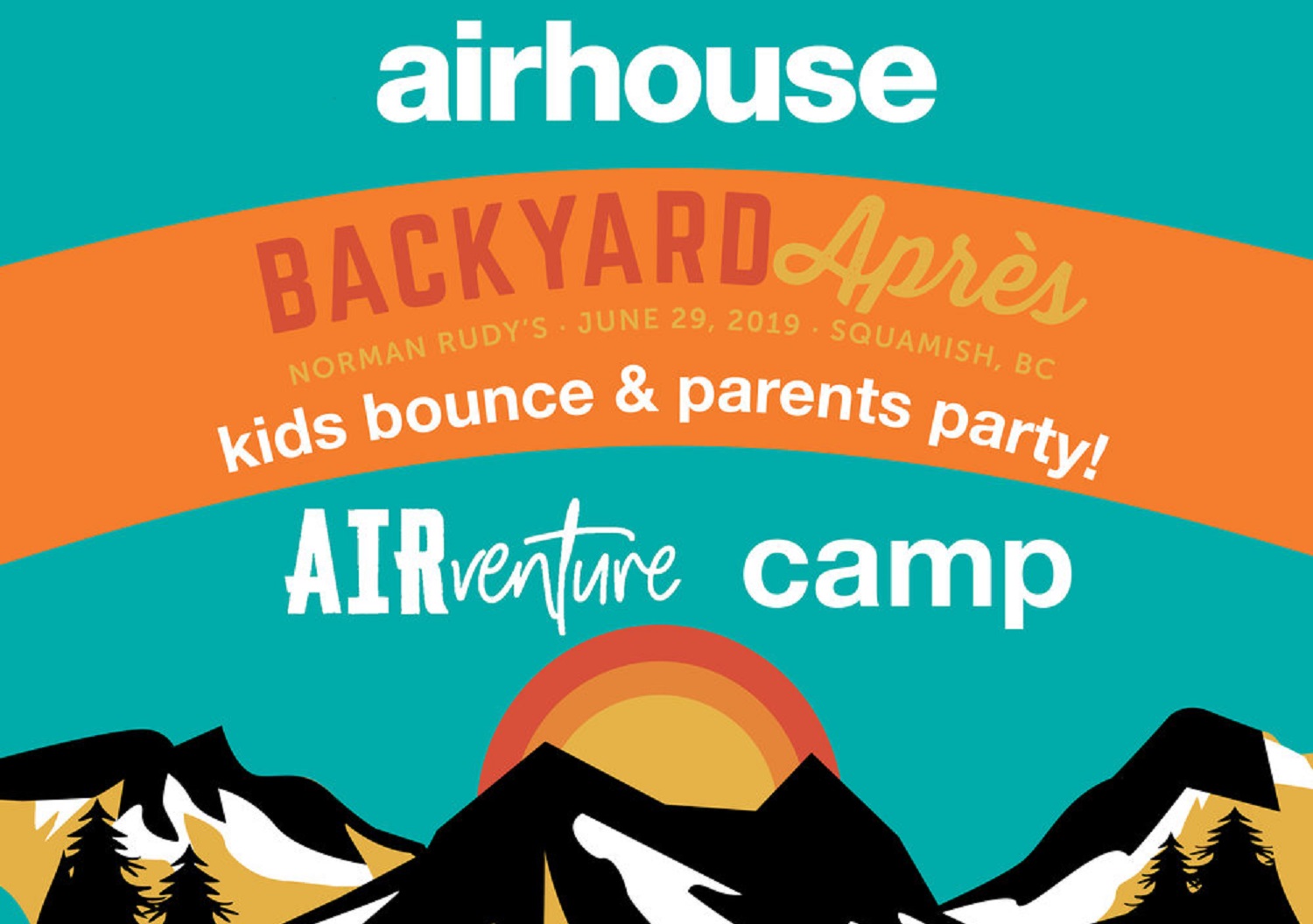 Ideal for kid's ages 3 - 13 y/o
The Backyard Aprés Camp is all about being active, learning skills and having fun, whilst the parents are at the outdoor concert held at Norman Rudy's!
Book the kids into the classic AirVenture style Camp for a variety of trampoline coaching, activities, games and crafts - It's a day that is both lively and engaging.
For dinner, Campers will enjoy pizza, veggies and a juice box (Included) and finish with a movie on the big screen with popcorn!
$70 for Full Day, 2pm - 9:30pm.