Squeeze the most out of every ounce of daylight.
Named from the First Nation word Skwxwú7mesh, meaning "Mother of the Wind" and "people of the sacred water",  Squamish comes alive in the summer when we combine our sports. There's no limit to how much you can do here in a day. Sunrise to sundown, summer days are good till the very last drop.
Full stoke. 365 days a year.
Rain, shine, and everything in between, we celebrate it all. Kickstart your next adventure with local insights and tips to make the most of your next trip.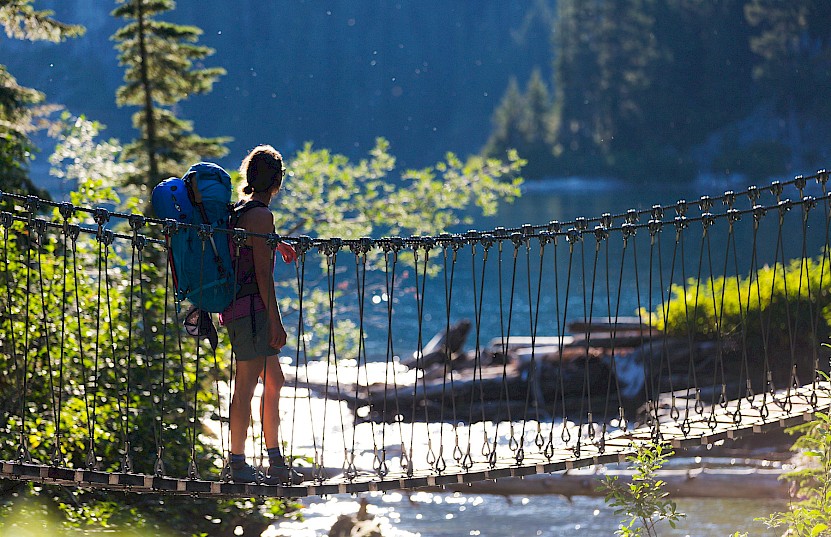 Take to the trails
Lace up and immerse yourself in the awe-inspiring views of the Coast Mountain range. There's guaranteed to be a hike with your name on it, from lift-accessed strolls to overnight camping trips in the alpine.
Explore Trails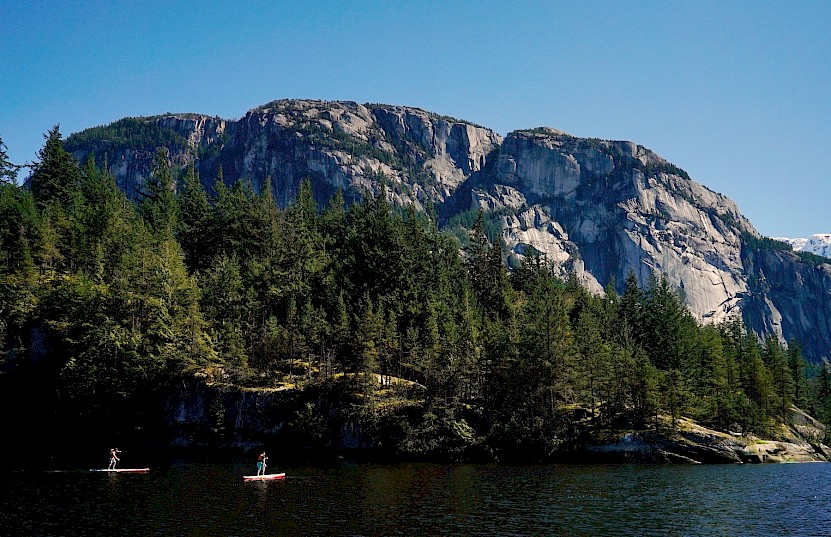 Chill out on the water
Stake out a spot at one of our local swimming holes, or paddle out on a kayak or SUP to soak in the sea breeze. Nothing beats a refreshing dunk on a balmy day.
See Activities
Patio season is in session
Big adventures call for a proper fuel up and recharge. The local food scene offers plenty to dig into when you're in the mood for après in the sunshine or a well-earned ice cream after a stellar ride.
Visit Dining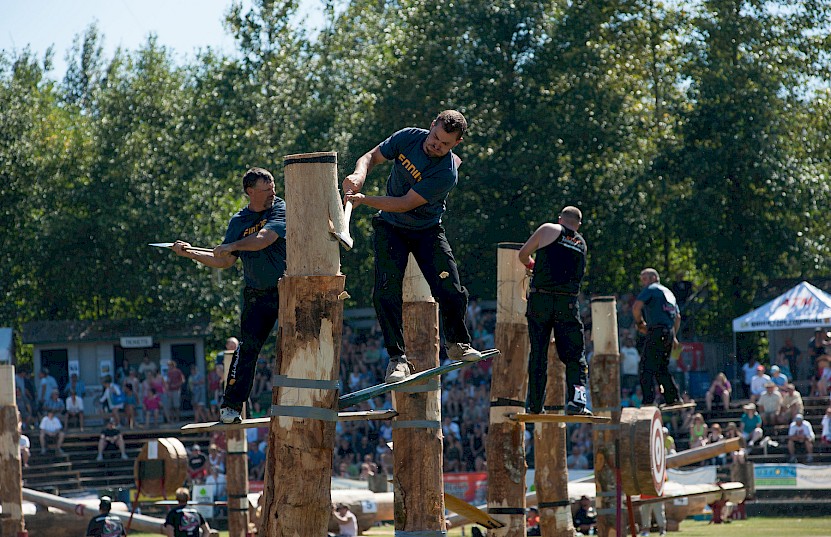 Lively Local Events
We've always got something on the go here. From farmers' markets to music festivals, check out the calendar to find entertainment and fun events happening around town.
See Events