10 Ways to Play: Monkeying Around
With Squamish being a famous rock climbing and outdoor adventure destination, it's no wonder that avid climbers and athletes from around the world come here to live. But what do they do when it's cold and rainy? Why head indoors, of course!
During the fall and winter months, why not give rock climbing a try indoors? Ground Up Climbing Centre has a welcoming space for everyone to learn, train and grow. It's a fantastic primer for the learning the basics on the ropes- from learning basic rope skills to climbing and rappelling. Climbing makes for an awesome day seeking challenges, conquering them and high fiving each other along the way!
Everyone from athletes to kids will love Airhouse, a a progressive, freestyle training centre offering a wide range of trampoline and conditioning programs. With the goal of providing the best jumping experience in a safe, fun, learning environment, Airhouse Squamish is a fantastic place for kids just starting to learn and competitive athletes looking for professional training and coaching.
This winter, the popular Via Ferrata or 'Iron Way' will remain open. This vertical adventure has you clip in and ascend Squamish's most famous granite rockface with the help of metal rungs and a specialized fixed cable system. After donning your climbing harness and helmet, you'll hike old growth forest, traverse a catwalk, cross suspended bridges and ascend glacier-worn granite slabs all with the company of a knowledgeable guide from Mountain Skills Academy & Adventures.
Once you've got the rock climbing bug, pop into local retailers Escape Route or Valhalla Pure Outfitters to gear up so you'll be ready to chalk up when the times arrives.
In the warmer months of the year you can sign up for classes and guided tours with Altus Mountain Guides, Canada West Mountain School, Mountains Skills Academy and Squamish Rock Guides. 
Remember, you don't need any experience to give rock climbing a go, just a curiosity about the amazing sport of rock climbing and willingness to try!
Accommodation Match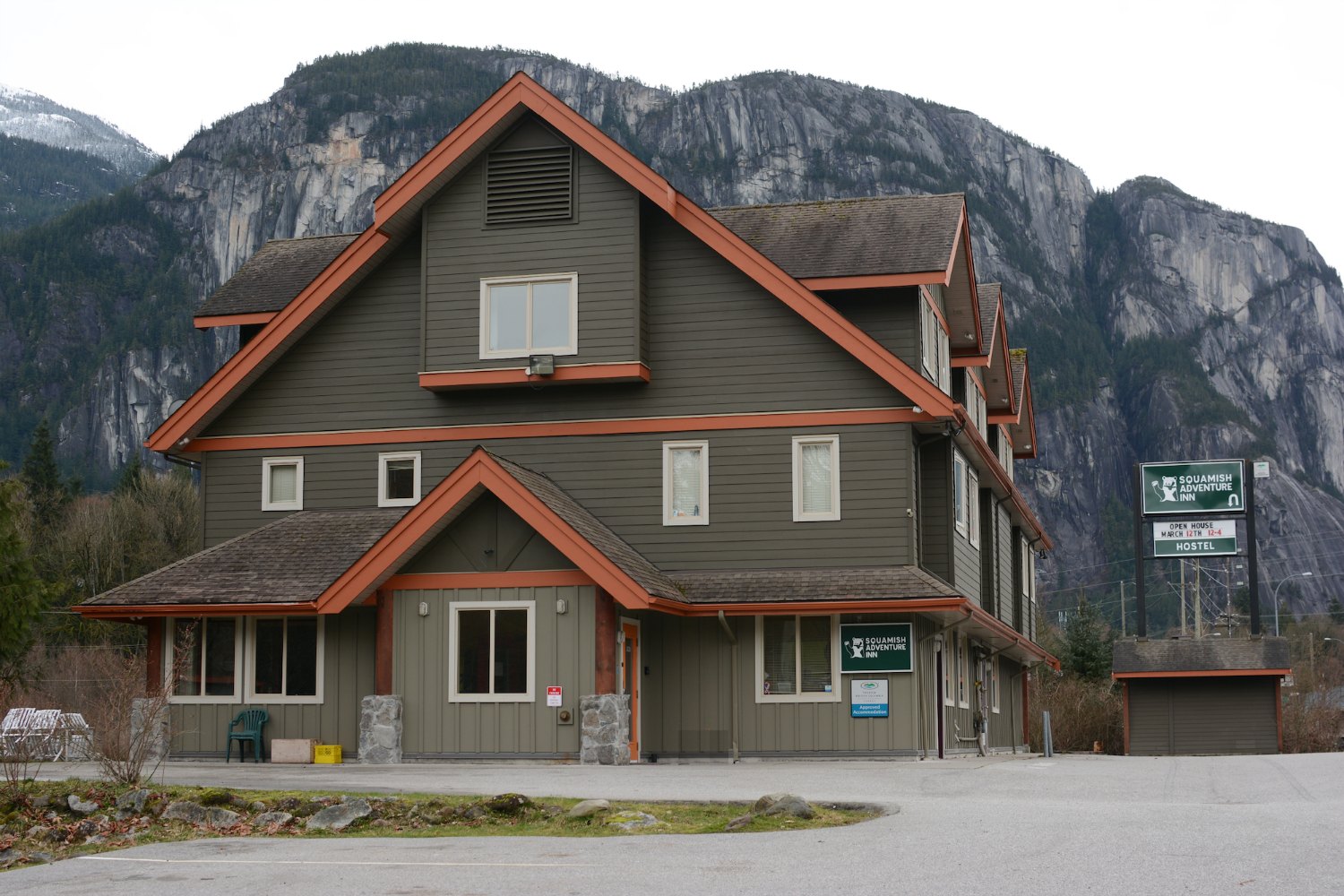 If you want to fit in with like-minded adventurers with a thirst for climbing rocks, then you'll love the Squamish Adventure Inn. Known for its hostel-style accommodations, they also offer hotel-style rooms available for families and couples. Open starting December 2021.
See all of our accommodation partners here.
Dining Suggestions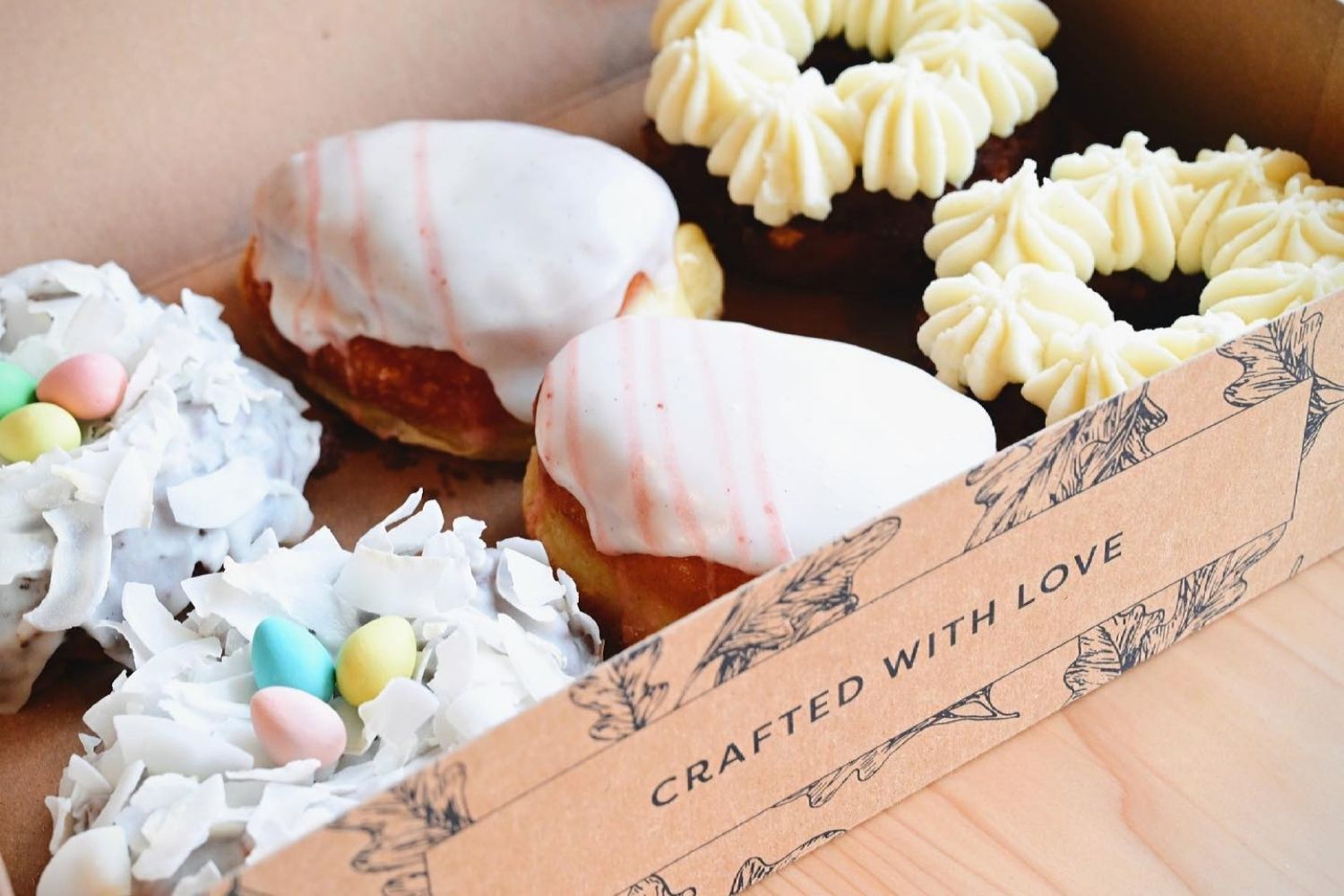 Start your day with a visit to Fox & Oak, a community coffee and bakehouse known for their hand crafted donuts and ever-changing roster of coffee roasters. Delish!
After you've worked hard all day and had a blast scaling rocks, why not treat yourself to a special meal with views of the big local rock everyone wants to scale - the Stawamus Chief. Local eatery Cordelia's Locket is located centrally in Downtown Squamish and has epic views of the Chief for you to enjoy while you dine on charcuterie boards and seasonal dishes inspired by the local ingredients available.
Check out our comprehensive guide to Squamish restaurants here.