10 Ways to Play: Chalk & Rock
It's safe to say that the word 'mecca' gets thrown around quite a bit when describing Squamish as a rock climbing destination. Don't let the word intimidate you, like most everything in Squamish there is a version of the sport that is suitable for all levels. Even though climbers come from around the world to test their mettle on Squamish's world-class climbing routes, anyone in your family that's interested in giving rock climbing a go shouldn't feel intimidated to do so.
The Chief, Squamish's huge granite rock monolith that towers over the town, beckons you to come climb its walls and crags- but climbing is a sport that requires particular gear and know-how. Everything from safety, equipment, knots, belaying, climbing techniques and more is part of taking on climbing as a sport. Squamish's abundance of granite rock calls to many an adventurer and participating in a short introductory course allows you to try rock climbing with very little investment or commitment and also shows you areas around town to climb.
Climbing makes for an awesome day seeking challenges, conquering them and high fiving each other along the way!
There are a number of companies in Squamish that offer one-day introductory courses that are perfect for families, small groups or individuals. You don't need any previous experience and all equipment is provided. It's a fantastic primer to get the adventurers in your family up on the ropes, learning basic rope skills, climbing and rappelling.
During the fall and winter months, we recommend first giving rock climbing a try indoors. Ground Up Climbing Centre has a welcoming space for everyone to learn, train and grow. In the warmer months of the year you can sign up for classes and guided tours with Altus Mountain Guides, Canada West Mountain School, Mountain Skills Academy and Squamish Rock Guides 
All guides through these professional companies are dedicated pros that are ACMG certified (that means the Association of Canadian Mountain Guides has trained and certified them). Topics that can be covered are climbing techniques, belay systems, equipment use and care, rope management, anchor principles, rappelling, route selections, bolt evaluation and cliff safety. It sounds like much to learn, but it's informative and a total blast.
Once you've got the rock climbing bug, pop into local retailers Escape Route or Valhalla Pure Outfitters to gear up so you'll be ready to chalk up when the times arrives.
Remember, you don't need any experience to give rock climbing a go, just a curiosity about the amazing sport of outdoor rock climbing and willingness to try!
ADVANCE BOOKINGS FOR ALL CLASSES AND TOURS HIGHLY RECOMMENDED.
Accommodation Match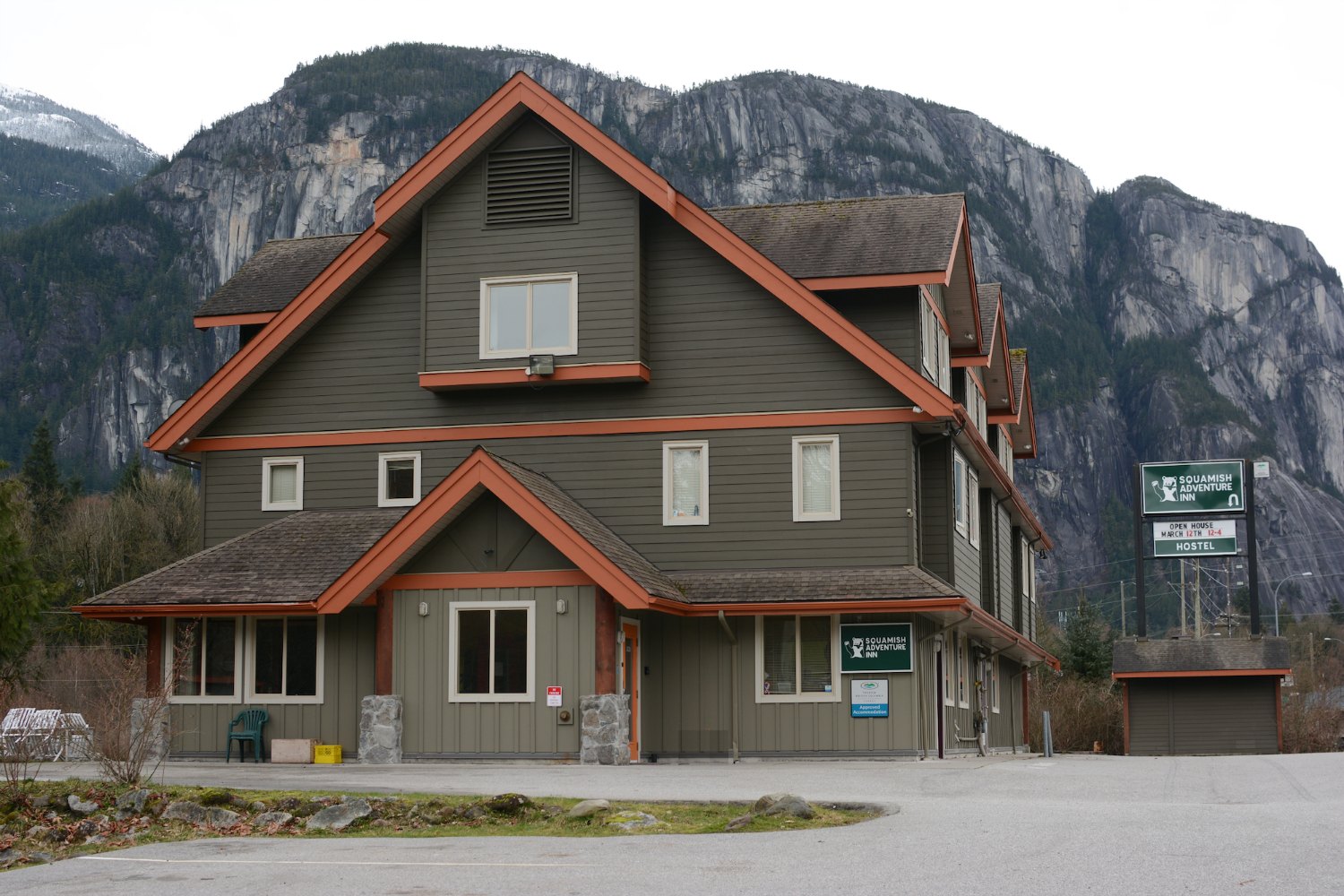 If you want to fit in with like-minded adventurers with a thirst for climbing rocks, then you'll love the Squamish Adventure Inn. Known for its hostel-style accommodations, they also offer hotel-style rooms available for families and couples.
See all of our accommodation partners here.
Dining Suggestions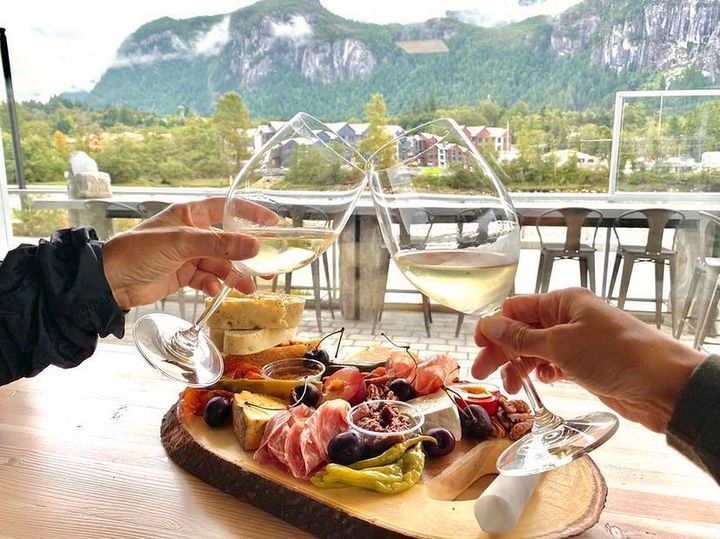 Start your day with a visit to Fox & Oak, a community coffee and bakehouse known for their hand crafted donuts and ever-changing roster of coffee roasters. Delish!
After you've worked hard all day and had a blast scaling rocks, why not treat yourself to a special meal with views of the big local rock everyone wants to scale - the Stawamus Chief. Local eatery Cordelia's Locket is located centrally in Downtown Squamish and has epic views of the Chief for you to enjoy while you dine on charcuterie boards and seasonal dishes inspired by the local ingredients available.
Check out our comprehensive guide to Squamish restaurants here.