Tourism Squamish
Camping Conduct

CAMP WELL WITH OTHERS
There are a number of wonderful camping sites in and around our region to offer you the unique Squamish camping experience you are seeking. 
For information on our parks, please visit the BC Parks Camping Season Updates as well as our own Squamish Camping Guide (which you can check for availability and options).
It's important more than ever to follow camping guidelines and be respectful. We have already seen several closures this summer and we'd hate to see any more closed due to negligence.
Here are the guidelines that EVERYONE should adhere to when camping:
Remember to always camp responsibly and leave no trace.
Local fire bans restrict the use of campfires- be up to date on current restrictions
Check back here often or visit squamish.ca for the latest info.
Always secure your food appropriately by using a bear bin, storing in a locked vehicle or hanging from a tree. Never keep or consume food in your tent.
Garbage/recycling must always be secured and disposed of properly. See the list of resources for drop-off locations.
Ensure proper disposal of human waste and toilet paper. No one wants to encounter it while walking with kids or dogs.
Please don't pollute our waterways. Before leaving, return your site to the condition in which you found it.
Be respectful to your neighbours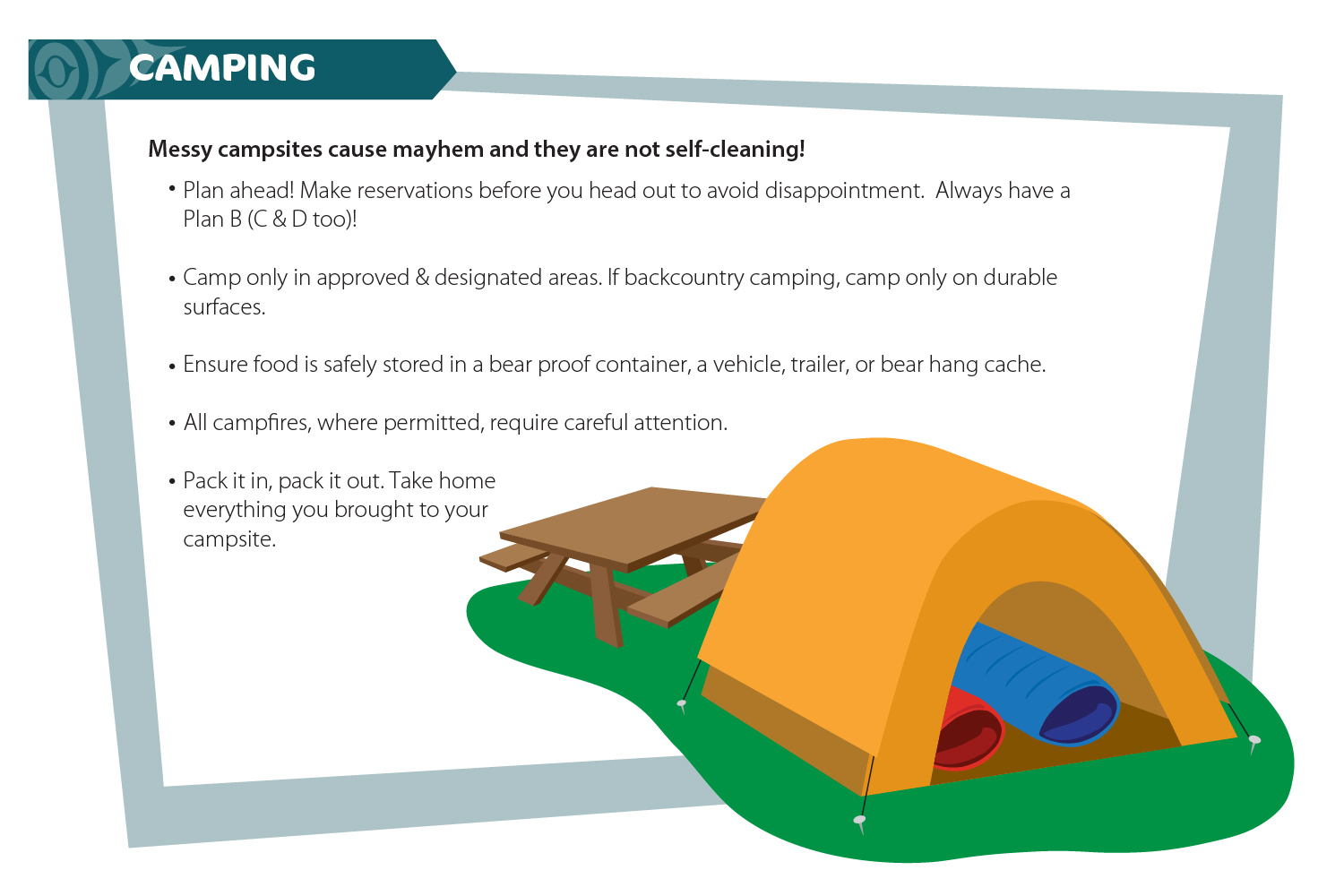 Remember: Squamish is a great community and home to thousands of people. We hope that everyone - whether you are visiting to camp or live here and camp as a recreational activity - will take great care of our region.
Read More About Camping in Squamish and available resources in this handy guide: