Explore Squamish
Zephyr Cafe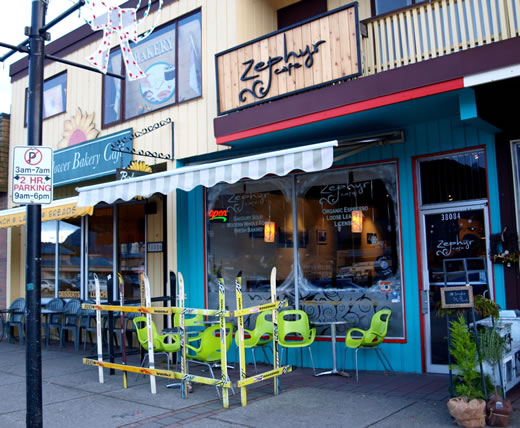 Open for dine-in and take-out. For updates please visit Zephyr Cafe's Facebook page.
---
A Gentle Wind From the West
Zephyr Cafe has been a favourite among locals, tourists and seasonal Squamish visitors since opening their doors in 2008. Located in the heart of Downtown Squamish, Zephyr Cafe offers creative and tasty vegan, raw and gluten-free dishes. Come for the community feel, healthy eating and local art where lifestyle, food, coffee and culture blend seamlessly.