West Coast Canyoning Adventures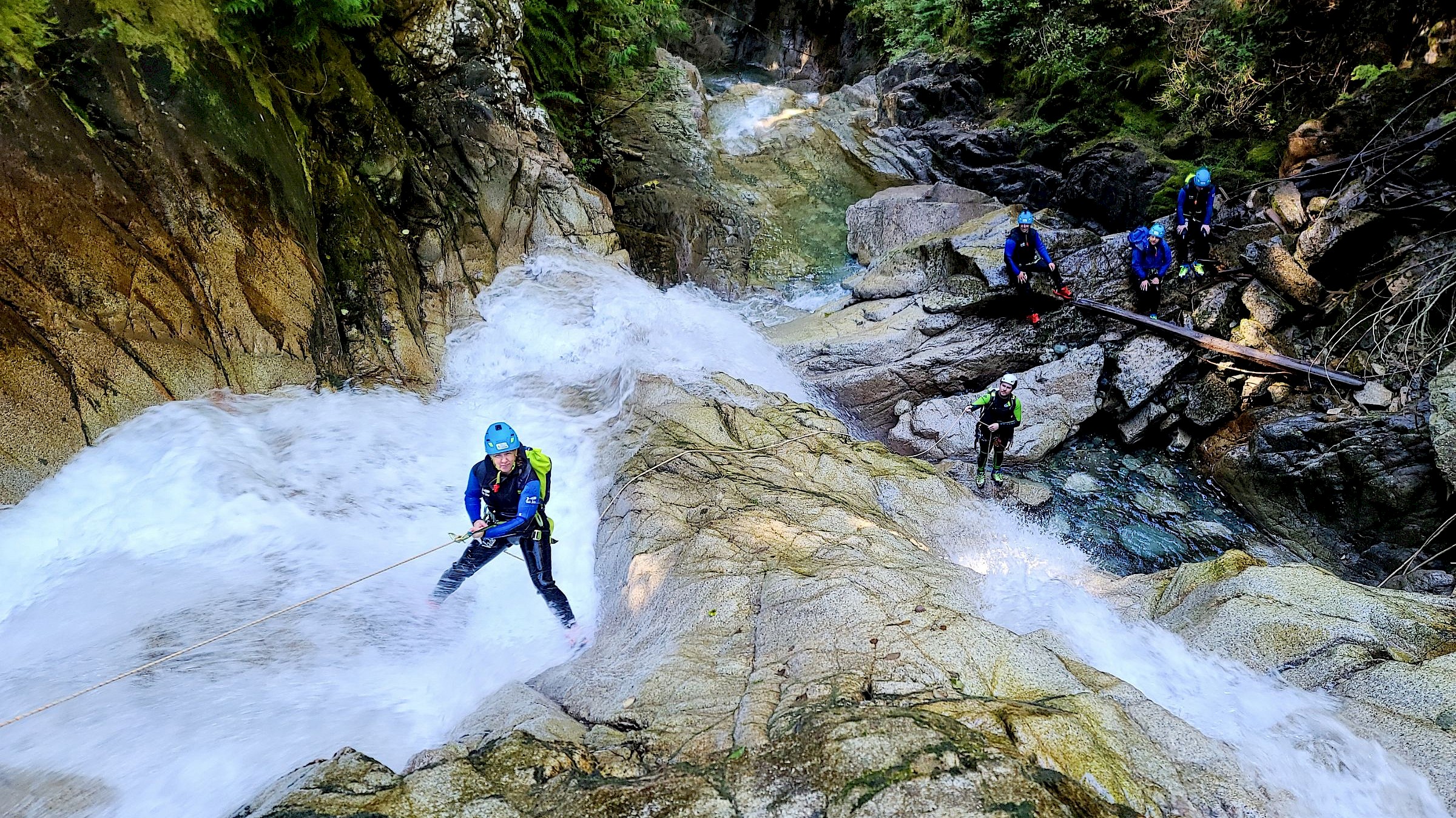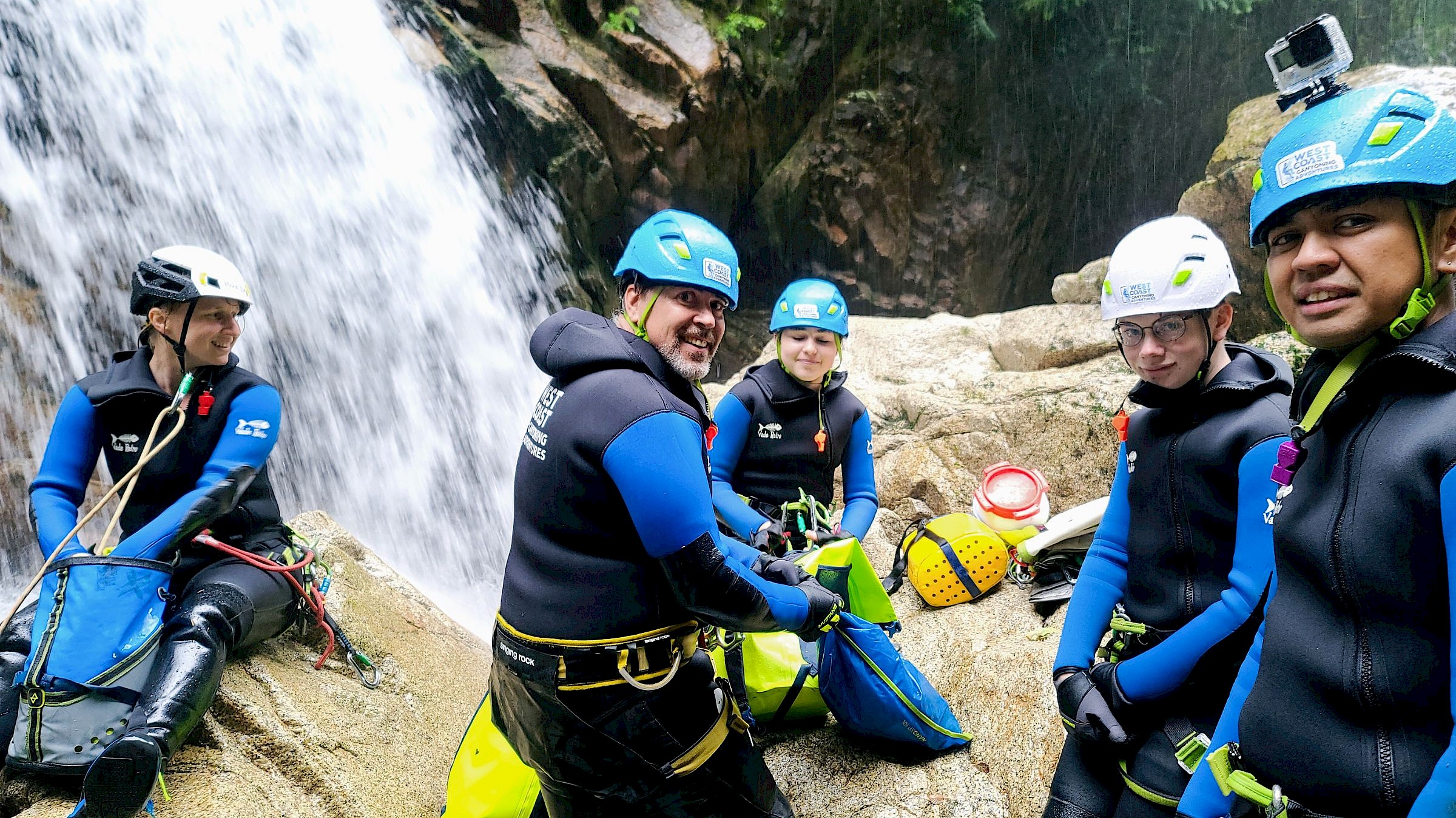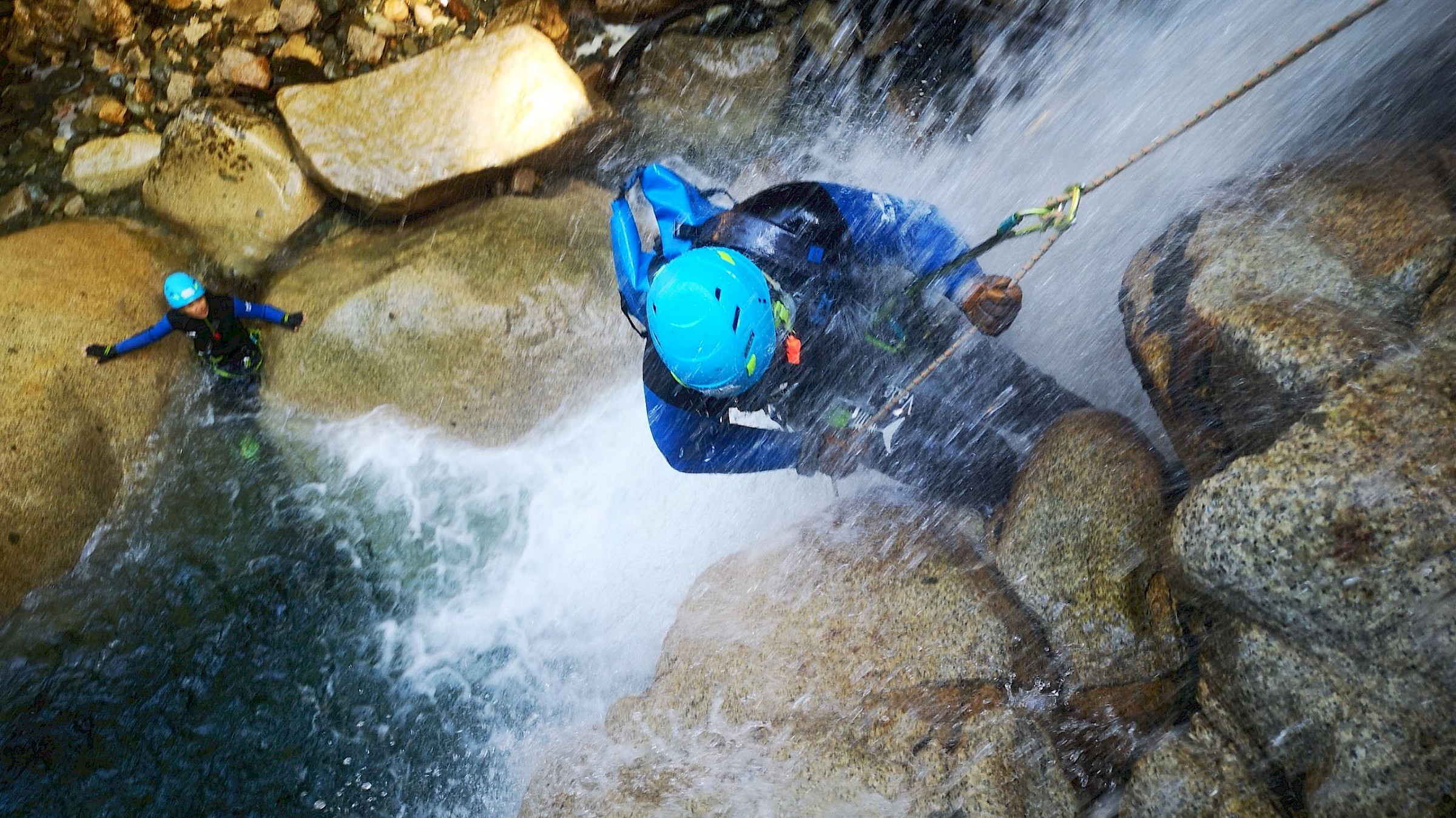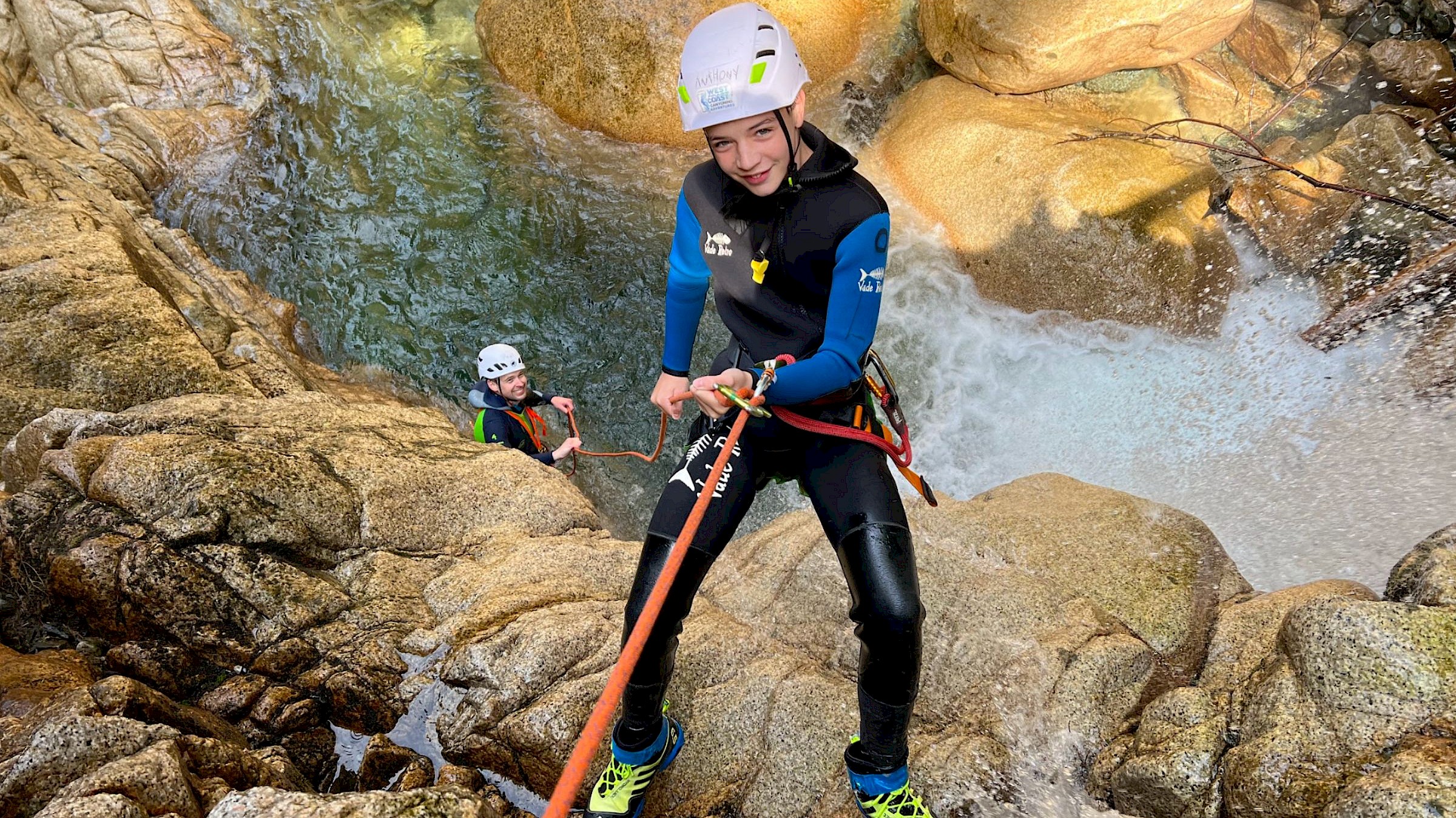 The Ultimate Canyoning Adventure
As the pioneering certified Canyoning Operator on Canada's West Coast, West Coast Canyoning Adventures proudly collaborates with Canyon Guides International to establish an unrivalled standard of risk management and promote environmental stewardship. Their mission is to inspire experiential learning and engagement while redefining the benchmark for canyoning trips and education.
At West Coast Canyoning, their dedicated team consists of certified guides who have undergone extensive training across all facets of canyoning. Their unwavering dedication and enthusiasm for canyoning and the great outdoors truly sets this company apart.
West Coast Canyoning offers guided excursions near Squamish and other canyons in the lower mainland and the Sea-to-Sky region. Their range of trips caters to families, corporate groups, and thrill-seekers alike.  Courses are available for those interested in making canyoning a staple of their summer activities. 
Britannia Creek Canyoning Expedition:
Embark on an unparalleled canyoning journey that takes a departure from the ordinary. Devote an entire day to your exclusive experience, surrounded by untouched wilderness. Immerse yourself in the allure of the Pacific rainforest while delving into the historical narrative of Britannia Mine. This captivating odyssey will guide you through a breathtaking and exhilarating canyon, etching memories that will last a lifetime.
The Britannia Creek canyoning expedition is tailored to provide a thrilling encounter suitable for adventurers of all skill levels. Nature's marvels unfurl as you find yourself amidst verdant rainforests, enchanting waterfalls, and awe-inspiring rock formations. Prioritizing safety above all, seasoned guides outfit you with state-of-the-art gear for rappelling, zip lines, jumps, and exhilarating discoveries.