Explore Squamish
The Ninja Gym Squamish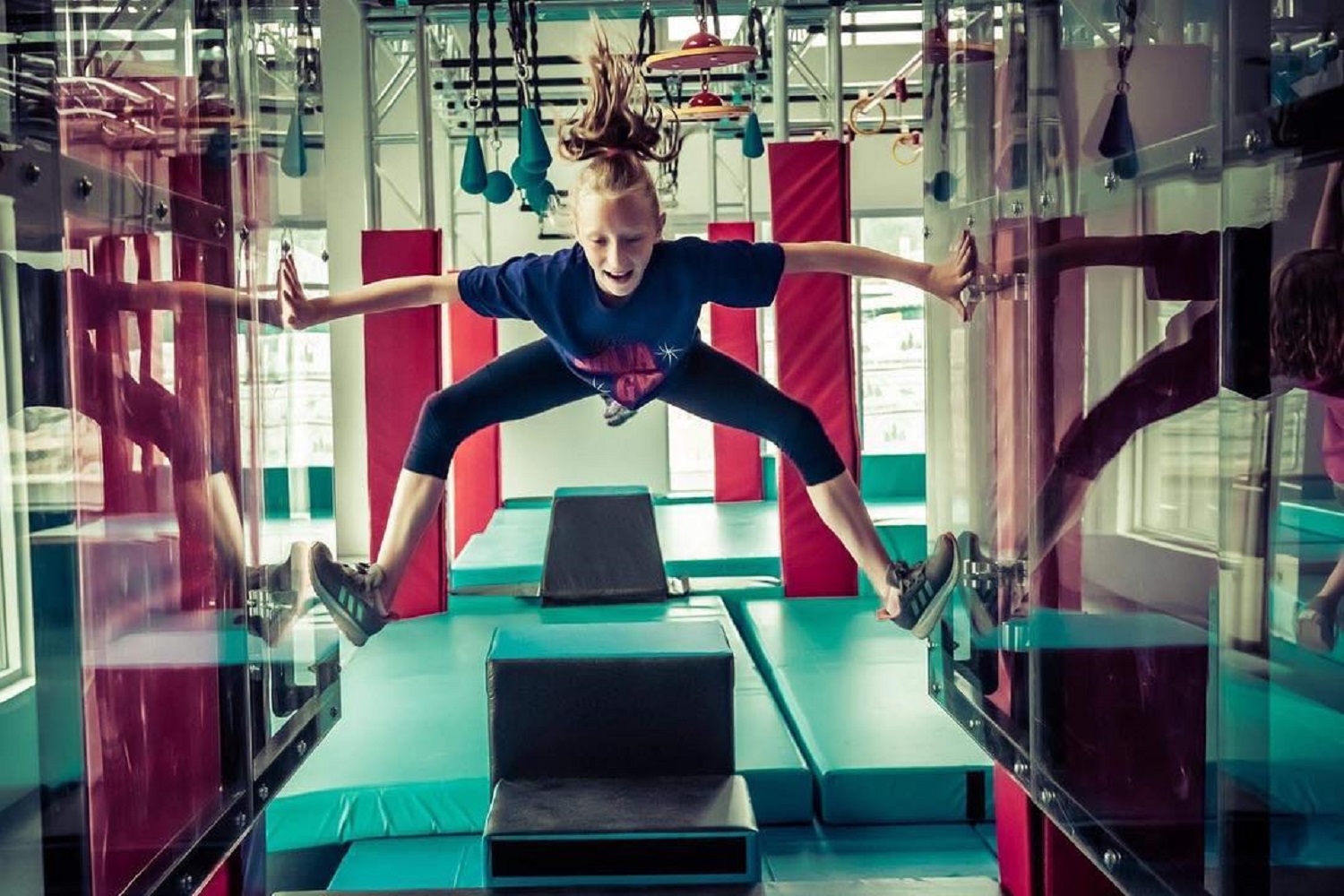 Photo: The Ninja Gym
At this time The Ninja Gym is not accepting drop-in visits. Spring break camps and private parties are taking place. For updates please visit The Ninja Gym's Facebook page. 
---
The first dedicated Ninja Warrior Gym in Western Canada
Squamish's newest indoor attraction boasts over 7,000 square feet of obstacles with high ceilings for fun drops into 500 sqft of airbags. Test your skills on 25+ obstacles designed to train your endurance, speed and strength or just for fun! The whole family (ages 7+) is welcome and staff are monitoring the floors at all times to ensure the highest standard of safety. 
The obstacles will change as often as possible and currently include warped walls, a double salmon ladder, unstable bridge, wing nuts, devil steps, spin cycle, rumbling dice and the swoop slider - amongst others. The gym also includes a soft play area and a ninja versus ninja lane!
Frequently Asked Questions
Who can participate?
Anybody with a reasonable level of fitness and/or interest. Some obstacles will require good upper body strength, while others will only require a sense of adventure and a sense of humour.
How old do you have to be? 
Kids have to be 7 and up.
Can kids be dropped off? 
Kids 12 and up can be left unattended. Under 12 have to be accompanied by an adult.
Can we have a birthday party there? 
The gym is available for birthday parties, team building and special events,