Explore Squamish
Squamish Sailing Ventures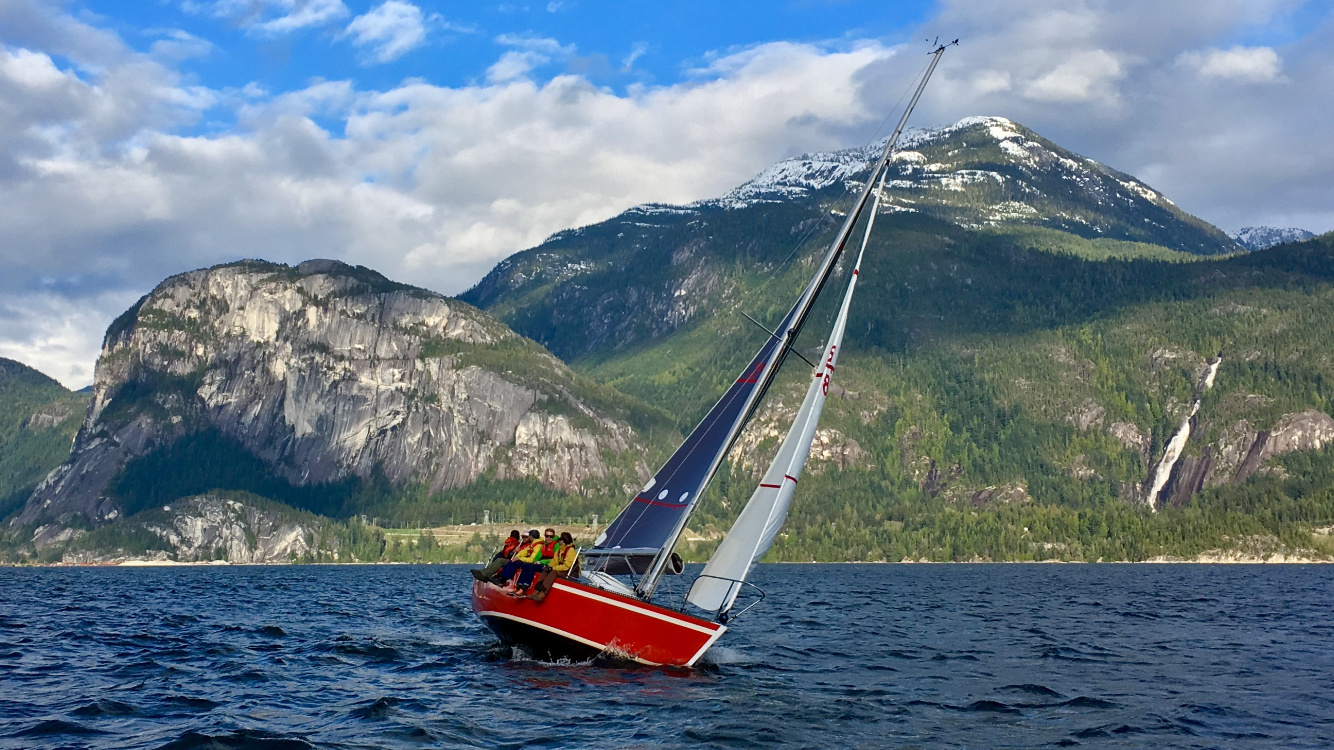 Photo: Squamish Sailing Ventures
Teamwork, Safety and Fun
Squamish Sailing Ventures loves adventure and want to help you have yours! If you've been dreaming of sailing for a long time or just feel like trying something new, they will accommodate your desires and satisfy your goals for learning and adventure.
An accredited IYT (International Yacht Training) sailing school, they teach courses in a safe, professional manner. From new sailors to boat owners and those that dream of chartering abroad, there is a sailing option to suit your needs.
Squamish Wind
Howe Sound is the southernmost glacial fjord on the continent. This means that Squamish, at the head of the sound, benefits from strong and consistent winds in a magnificent mountainous setting. It is also a great starting point for an epic sailing adventure into the remote and wild cruising grounds of beautiful British Columbia.
Typical wind strengths in the spring and summer are from 10-25kts. Our boat is built to handle strong winds with ease and once you learn in Squamish winds, you'll confidently handle conditions found elsewhere in BC.
About Tarka
A 1989 Vancouver 32 Built in England. Below are a few of Tarkas' attributes:
An easy boat to sail with accessible sailing controls in reach of the cockpit
Great selection of sails to make the most of all wind conditions
Cutter rig that is ideal for the windy conditions found in Squamish
A full Keel making it easy to sail a straight course with little effort
32 feet of length. A comfortable size of boat to learn to skipper yourself
Modern electronic systems. Practice using a GPS chart plotter, digital radar and autohelm
Hydrovane, a self steering system used to cross oceans without touching the helm
Comfortable layout to enjoy sailing and relaxing above or below deck
A safe and solid sailboat capable of circumnavigating the globe