Explore Squamish
Squamish Harbour Marine Adventures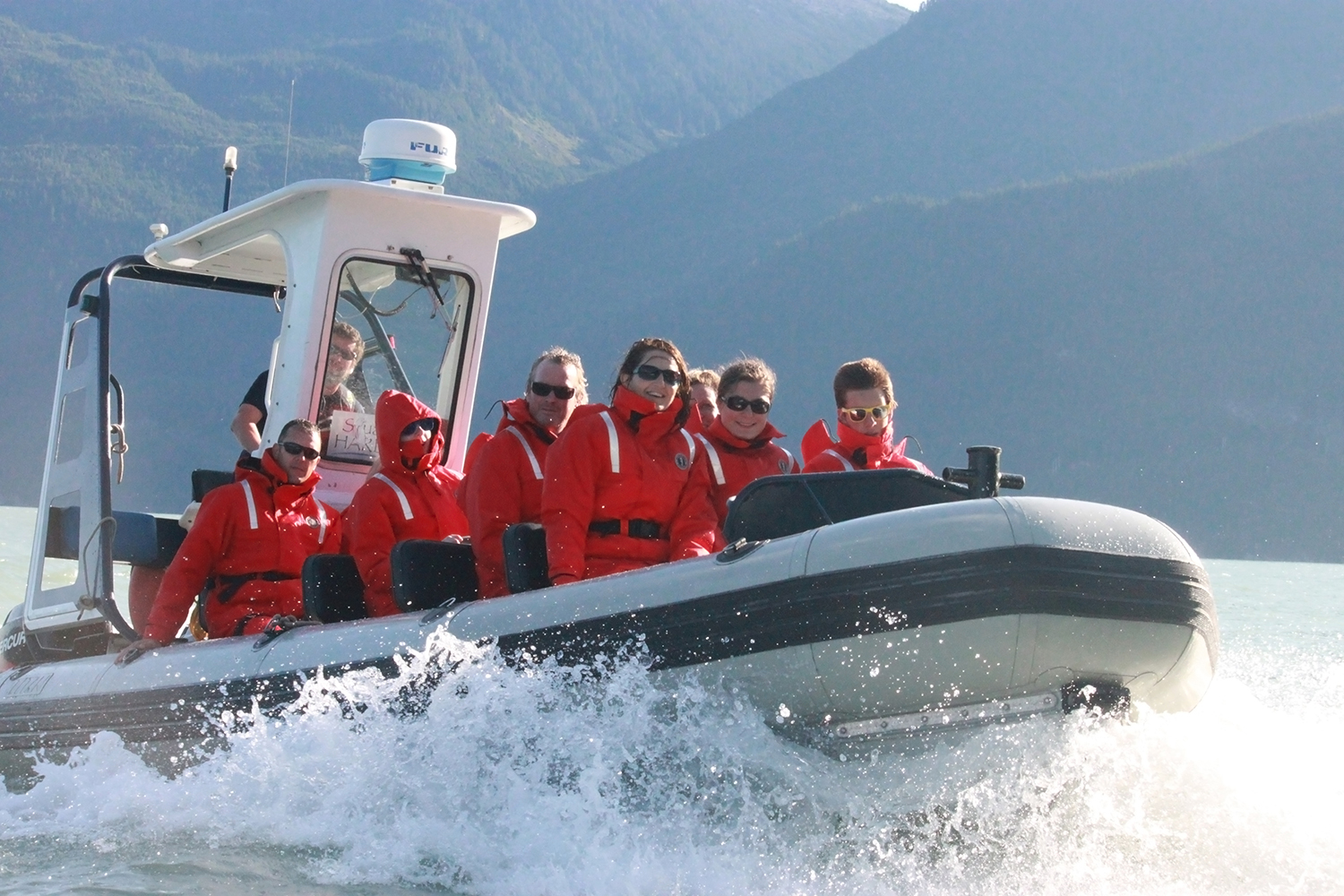 Photo: Squamish Harbour Marine Adventures
It's Time to Get on the Water!
Howe Sound is the southernmost Fjord in North America, stretching 46km from Horseshoe Bay north to Squamish, and offers endless opportunities to view wildlife and spectacular scenery or just get in some great fishing.
Climb aboard Squamish Harbour Marine Adventure's Titan touring boat for a guided tour of scenic Howe Sound and its many landmarks. Powered by twin 115HP motors, the tour will take you on a thrilling, fast-paced adventure over water to spot sea-life, historic areas and to gain a unique perspective of Howe Sound.
Want to explore at your own pace? 17' Powerboat rentals are available to enjoy your own personal experience in Howe Sound Inlet. No special license required!
Boat Rentals
Available daily, save big with mid-week specials
2-hour minimum rental 
All rates include the first tank of gas and all required safety equipment
The maximum capacity is 6 persons per boat, with a recommended maximum of 4 adults for the best comfort and performance of the boat
Guided Eco Tours
Spend two exhilarating hours on Howe Sound visiting as far as Pam Rocks, home to a seal colony, with stops at many historic locations such as Furry Creek, Anvil Island, and the Defense Islands, which are only accessible by water
Passengers will embark upon the 26' rigid hull inflatable boat, driven by one of our experienced pilots.
Seats up to 12 people and can accommodate the entire family