Explore Squamish
Squamish Connector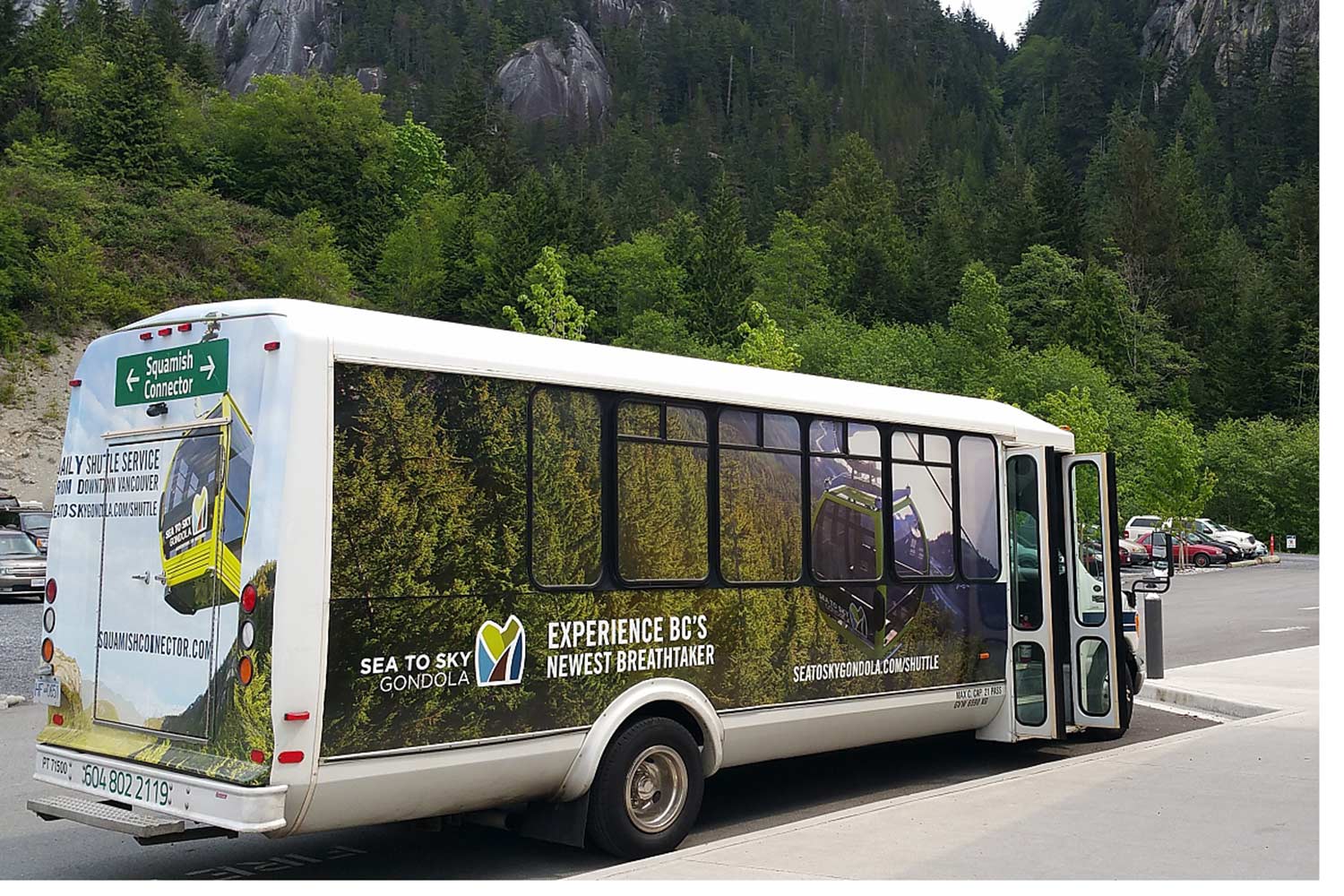 The easy way to travel to and from Squamish and Vancouver. 
The Squamish Connector is a daily shuttle that provides convenient, reliable, comfortable non-stop transportation between Squamish and Vancouver with round-trips departing from Squamish as early as 6:30 am. 
Cost
One-way: $25
Round Trip: $30
Connector Pass punch cards are available for $110 and are valid for 10 one-way trips and are transferable between users. Please note the Connector Pass is subject to a fuel surplus fee.