Explore Squamish
Rope Runner Aerial Adventure Park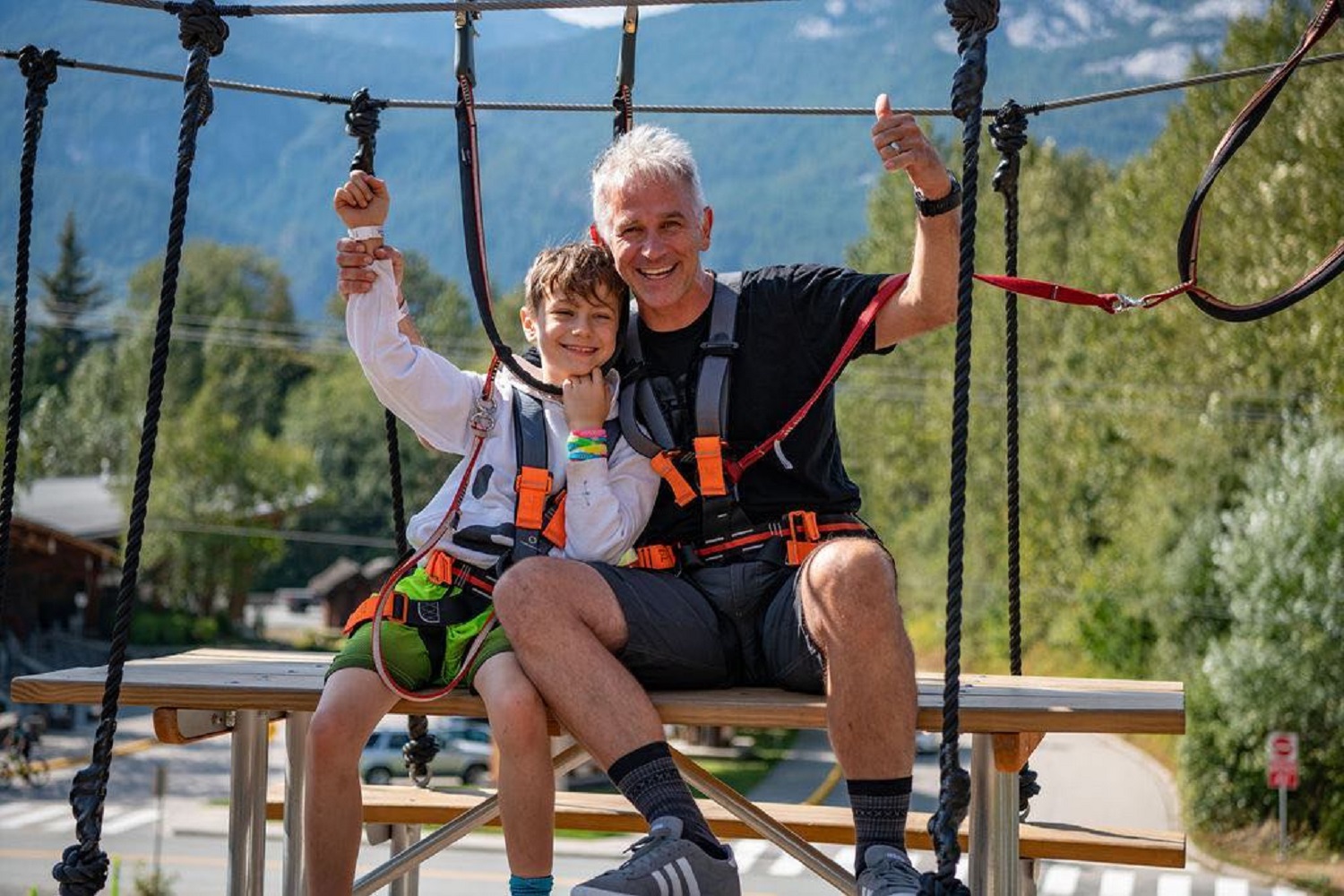 Photo: Rope Runner Aerial Adventure Park
Come #DefyGravity in Squamish!
Do you have what it takes to "run the ropes?" Rope Runner Aerial Adventure Park is the first attraction of its kind in B.C. Standing 17 metres high and 20 metres in diameter it is built of steel, wood, ropes and wire, with 50 'games' where people of all ages can 'run the ropes' in a fun and safe high wire adventure.
The Squamish Rope Runner Park is uniquely designed for our beautiful mountain location, and purpose-built to fit in with the surrounding area. The games or 'elements' are designed and arranged throughout the structure to allow many ways to experience the ropes.  This means that there are no bottlenecks along the course as each person can adjust their circuit as they go. There is room for 60 people per session, and you can pre-book their session so you won't have to wait in line.