Explore Squamish
Ride BC - Local Mountain Bike Guides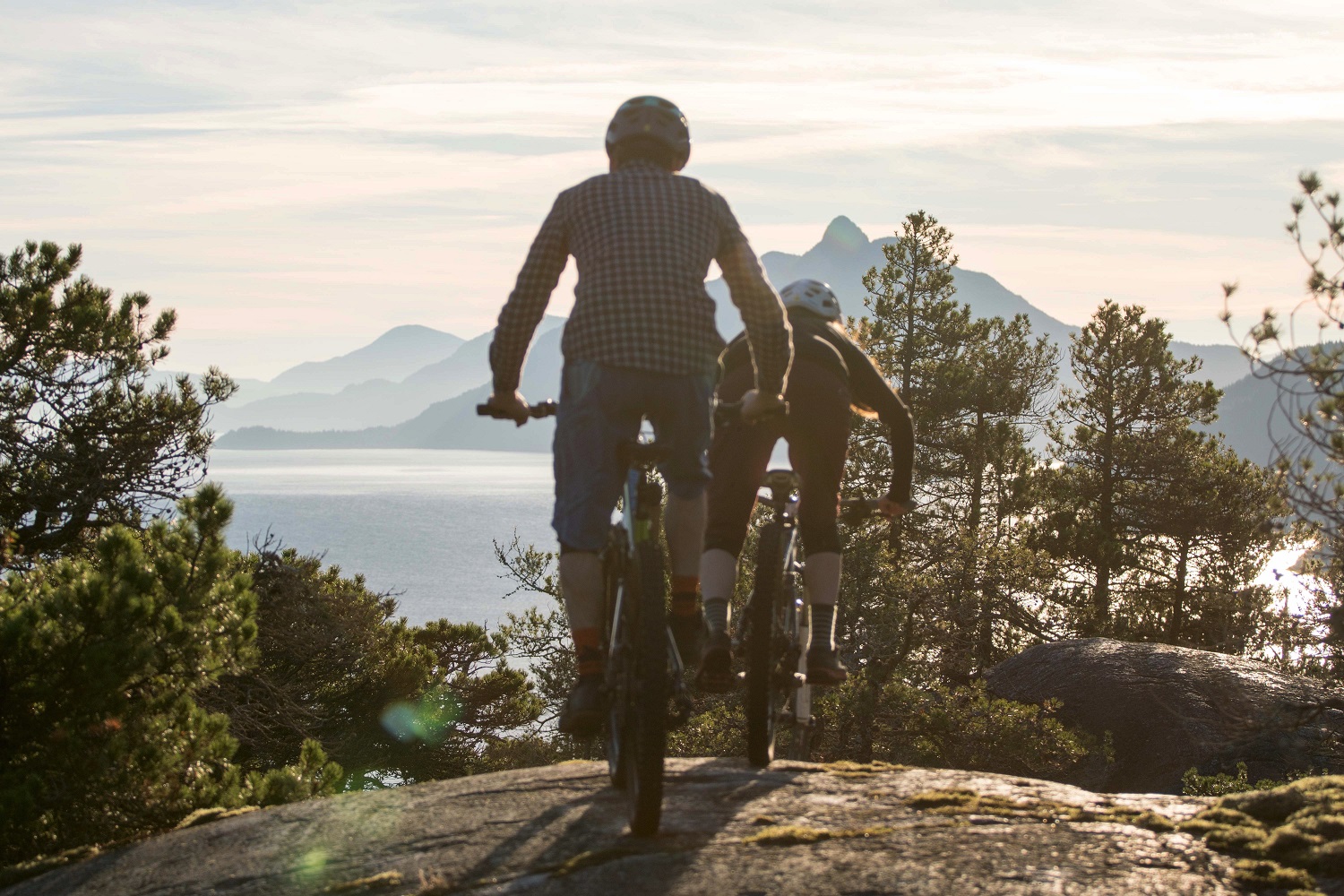 Photo: Ride BC
Squamish's Local Mountain Bike Guides
Guided rides, lessons and alpine trips on the world-class trail network in Squamish, BC. With 288 trails and counting, Squamish has an extensive web of trails with impressive variety. Let an experienced local guide show you exactly what you're looking for and make the most of every minute on the saddle!
Guided Rides
For all abilities, singles and groups
Rides catered to your riding style and experience.100s of flow, technical, and natural trails
Half day rides from $169
Full day rides from $229 and $75 per additional rider
Rental bikes available at $59 for a half day or $79 for a full day, or bring your own bike
Eagle Viewing Tour (Late October to April)
Enjoy a relaxing ride through the Squamish Estuary immersed in its natural beauty. Panoramic views of waterfalls, glaciers, snow-capped peaks and bald eagles patrolling for salmon. The perfect outdoor adventure for the whole family!
Local Lessons
New to mountain biking? Looking to develop those fundamental skills? With a long list of green and blue trails, Squamish is the perfect place to start out!
Experienced rider looking to refine your technique? Gain the edge on your friends and flow through technical terrain.
Estuary Cruise
Spend a half day on a relaxing ride through the Squamish Estuary.  Experience 360-degree views of Howe Sound and the Coastal Mountains along the shores of the Squamish River. The perfect choice for a laid back, scenic adventure.
Alpine Rides
Get above it all with a shuttle assisted alpine ride. Experience the stunning panoramic mountain views of Garibaldi Provincial Park. End with a 1600 meter descent into the Squamish Valley.
Our Community
For every day of operation Ride BC gives back 2 hours of volunteer trail maintenance to help keep our local trails in top shape. All rides include a contribution to the Trip For Kids local mountain bike charity as well as a SORCA Trail Pass.