Explore Squamish
Gillespie's Fine Spirits & Distillery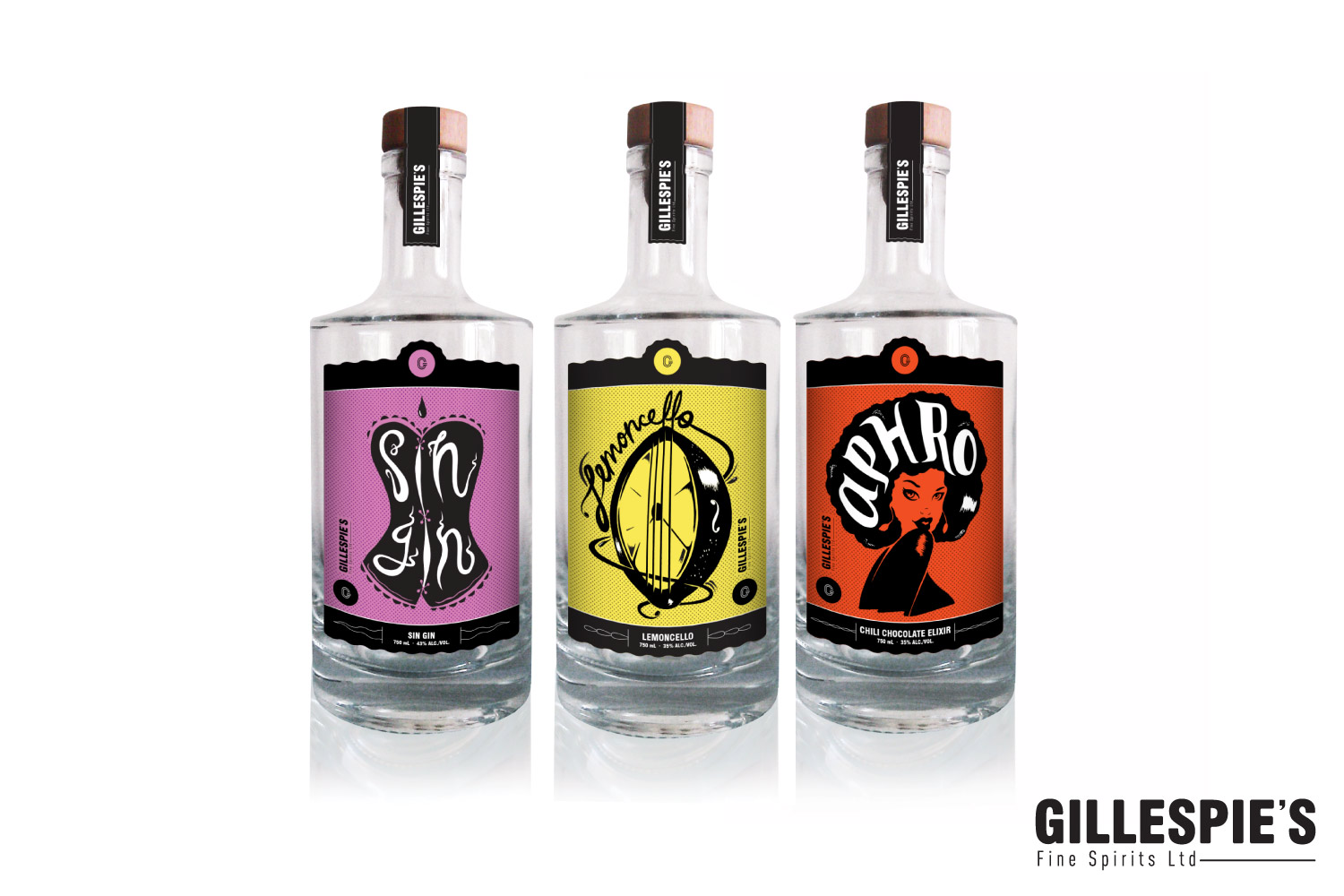 Squamish's first craft distillery that produces and bottles fine spirits
Gillespie's Fine Spirits is a family owned and operated craft distillery producing everything grain and fruit to glass right here in Squamish!
They produce a line of boutique spirits featuring their new Raspberry Gin, award winning Lemoncello, locally adored Sin Gin, two different types of vodkas and a Chili-Chocolate aphrodisiac elixir not to be missed.
Tasting Room, Bottle Shop & Cocktail Bar - Winter Hours!
Stop by the tasting room and bottle shop for a sampling and pick up something to take home or check out the Speakeasy Cocktail Bar (after 5pm) Wednesday through Monday nights for beautiful drinks made by an award winning mixologist, the Boozewitch herself!
Wednesday through Saturday 1pm -11pm
Tasting room, Bottle shop and short and sweet cocktail menu every Wednesday through Saturday, starting at 1:00pm with full lounge service from 5:00pm!
Whiskey in Barrels Coming Soon!
Sin Gin: A light, crisp, fruity style gin that has been dubbed "the sexiest gin in the world"
Lemoncello: The perfect embodiment of everything you love about lemonade
Gastown Shine: House vodka made from 100% BC-grown wheat
Aphro: A specialty premium vodka infused with the aphrodisiacs cacao, chilli and vanilla.
V-Twin: A really fetching rye based vodka with personality. Great for Caesars and Martinis
Raspberry gin: Made with locally grown raspberries. Sip it on its own, with soda or in a classic Clover Club cocktail.