Explore Squamish
Fergie's Cafe at Sunwolf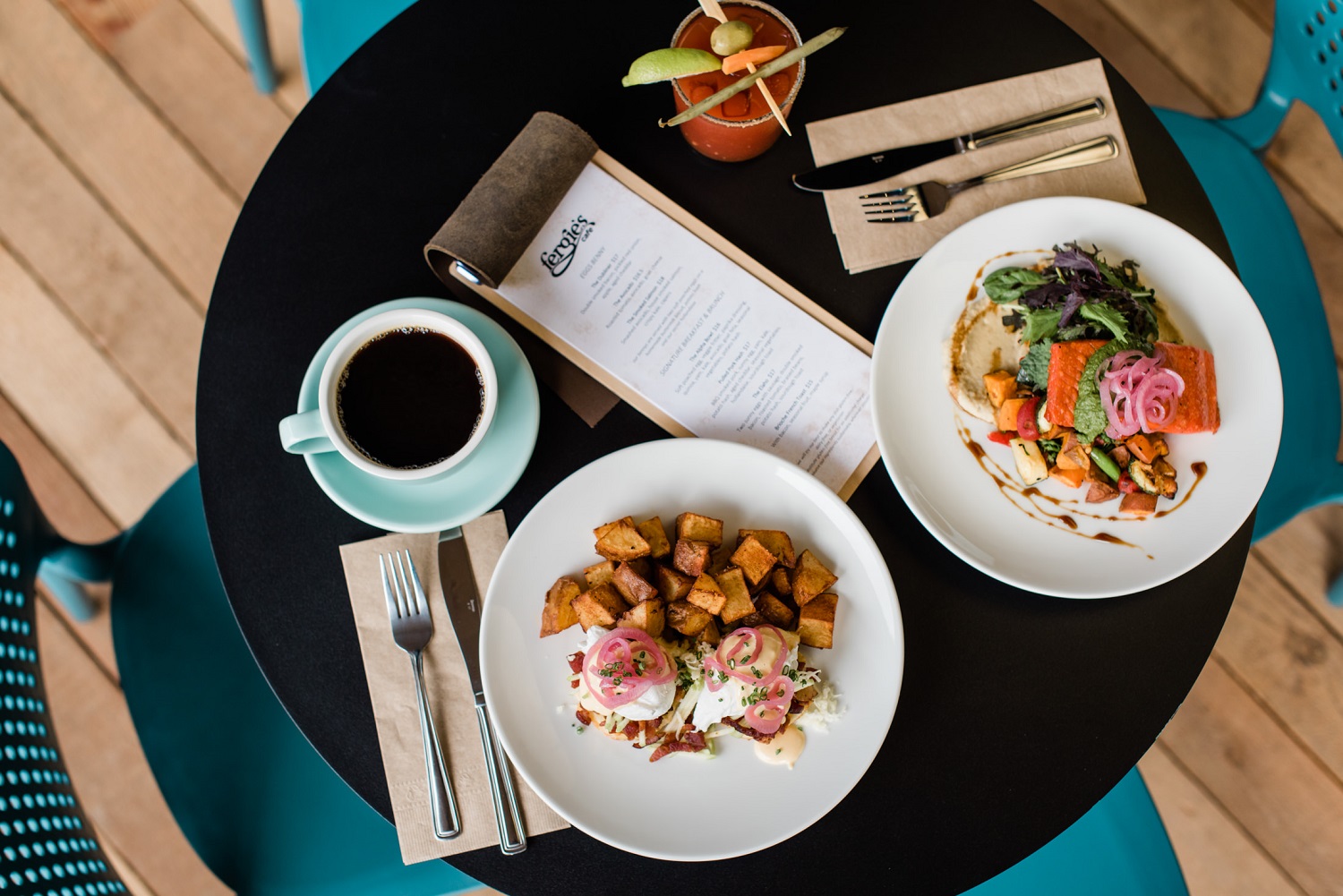 Photo: Darby Magill, Fergies Cafe
One of the most charming and most talked about eateries in Squamish.
Once a well-known fishing destination called Fergie's Lodge, Fergie's Café is a cozy little Squamish brunch spot that has charmed locals and visitors alike, constantly making the cut when it comes to must-visits along the Sea to Sky.
Warm-up inside by the fire or on their heated patio, relax on the sun-drenched deck or on their expansive lawn and enjoy the fabulous views of Mount Alpha while you feast on fresh, locally-sourced and house-made menu items such as pulled pork, sausages and bennies.
Fergie's also has draft and bottled beer as well as cocktails. Voted "Best Breakfast" by the Squamish Chief for the past three years. Fergie's Cafe is open for dine-in and take out. Be sure to check out their heated, covered patio or enjoy their expansive lawn. For updates visit their Facebook page.