Explore Squamish
EagleWatch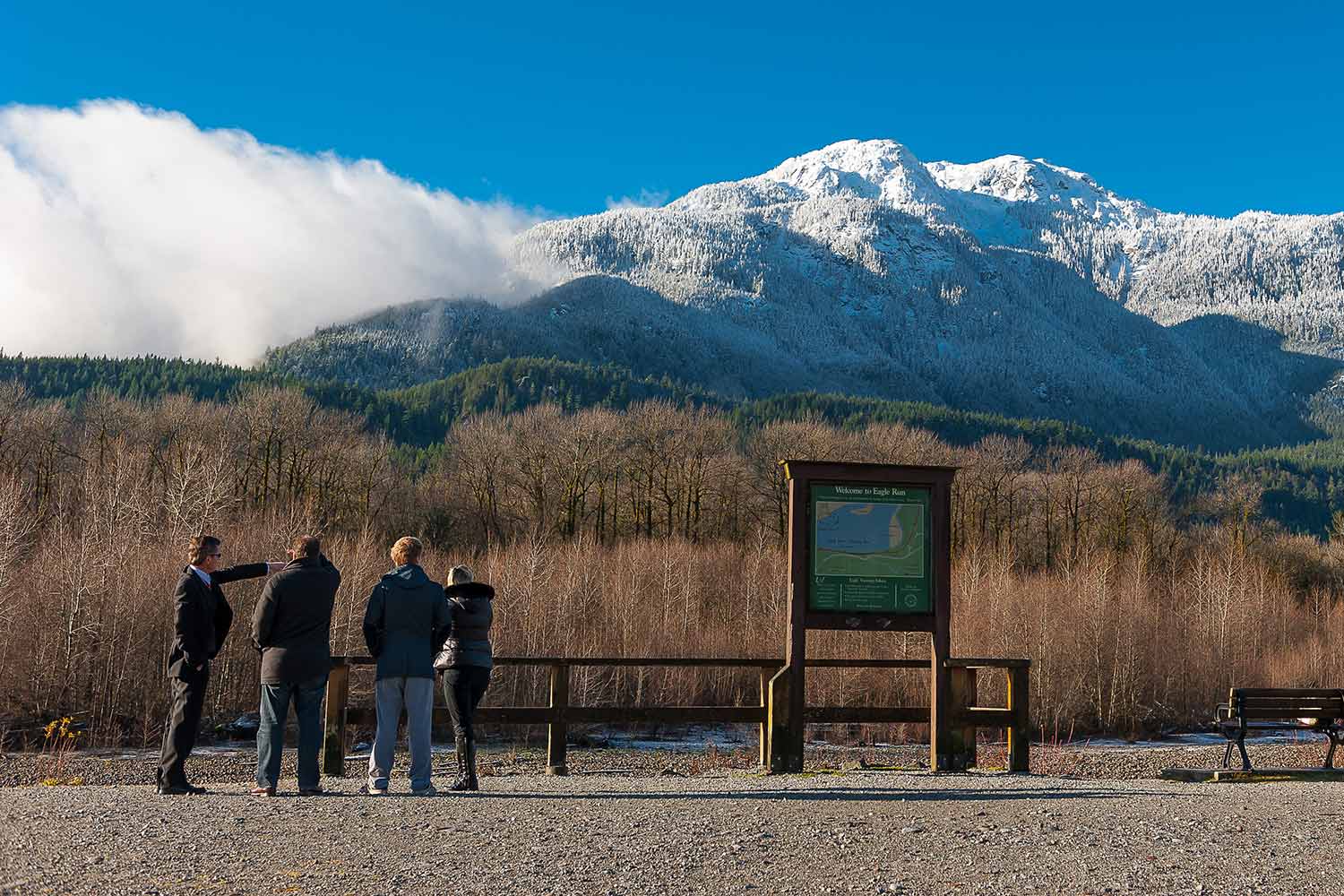 Photo: Ian Robertson
Sharing their love and knowledge of Squamish Bald Eagles for over 25 years.
The Squamish Environment Society EagleWatch Interpretive Program is a volunteer-driven, community-based educational program that has been educating the public on Squamish's wintering bald eagle population and its importance since 1995. The priority of the program is to foster respect for all wildlife and the surrounding environment while spreading awareness of proper eagle viewing ethics and behaviours. 
Eagle Run dike is open for visitors year-round. It is an accessible site and has a ramp at the south end. There is a viewing shelter with interpretive panels which describe the eagle life cycle and information about the factors influencing the health of the eagle population.  The shelter has picnic tables and there are toilet facilities provided by the District of Squamish.
EagleWatch volunteers will be counting the eagles daily on the dike and will be posting these numbers on their website and Facebook page, so Eagle enthusiasts can check in to see how the eagles are doing.