Explore Squamish
Carte Diem - Seize The Souvlaki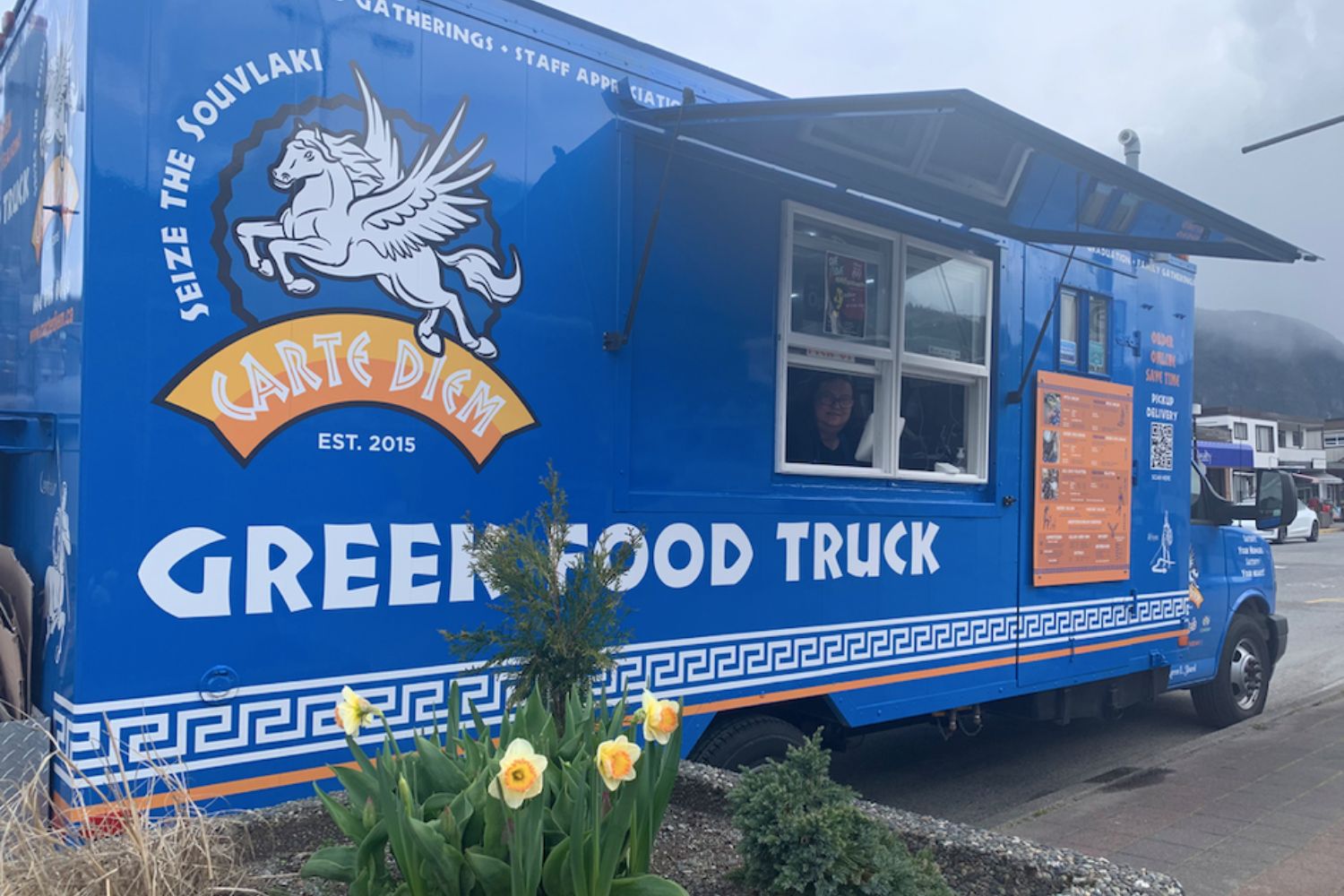 Photo: Carte Diem
Seize the Souvlaki!
Carte Diem Is Open For The 2023 season. For current location and other updates, please check their website.
---
Carte Diem - Seize the Souvlaki uses locally sourced ingredients to make delicious lamb, chicken, pork souvlaki dishes, gluten-free, vegetarian, and vegan options. Swing by for the friendly, fun and fast atmosphere. They offer lunch, dinner and catering options - hire them for your special events!
You can often find the food truck located at the corner of Cleveland Ave and Winnipeg St. in Downtown Squamish. We recommend checking their hours and location on their website.