Explore Squamish
Aerial Kiteboarding Squamish Watersports Centre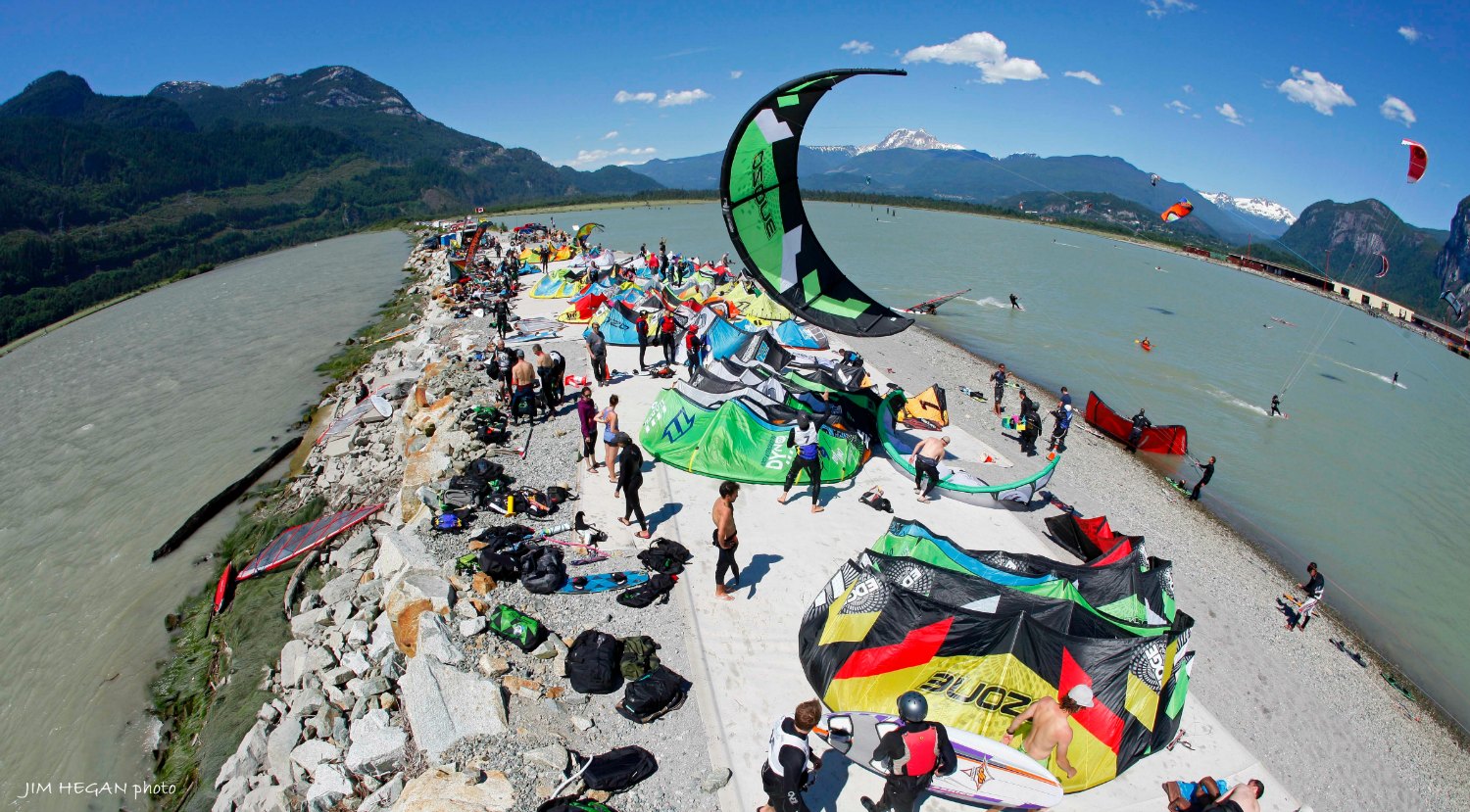 Photo: Jim Henson
Canada's premier kiteboarding destination
Located on the Howe Sound Fjord Squamish translates to "mother of the wind" in the Squamish First Nations language. The Aerial Kiteboarding School and Shop offer top-notch lessons with world-renowned equipment to teach you the craft of capturing the wind.
Training includes a 4-hour introductory kiteboarding crash course along with private and semi-private kiteboarding lessons.
Aerial Kiteboarding also offers wakeboarding, stand-up paddle boarding and equipment rentals. 
Facilities
Squamish Water Sports is a full service school and shop located in downtown Squamish. Enjoy the hot tub, hot showers and shop facilities before and after your time in the cold Howe Sound water.
Watersports Community & Off Duty Rescues
Though the Squamish Wind Sports Society is only open from May 15- September 15, there is often great wind before and after the season. Aerial Kiteboarding and Squamish Watersports offer lessons, supervision and upwind drops everyday that there is wind.
They help out the kiteboarding community and make sure everyone has a good time on the water, they also provide rescues when the SWS is off duty. 
Access the Spit by boat
To avoid the crowded spit and the bumpy spit road, opt for an upwind drop from the Squamish Water Sports downtown location. Get dropped off upwind and picked up after your session. Also enjoy the hot shower and hot tub facilities once you arrive back downtown.