Explore Squamish
2Chill Gelato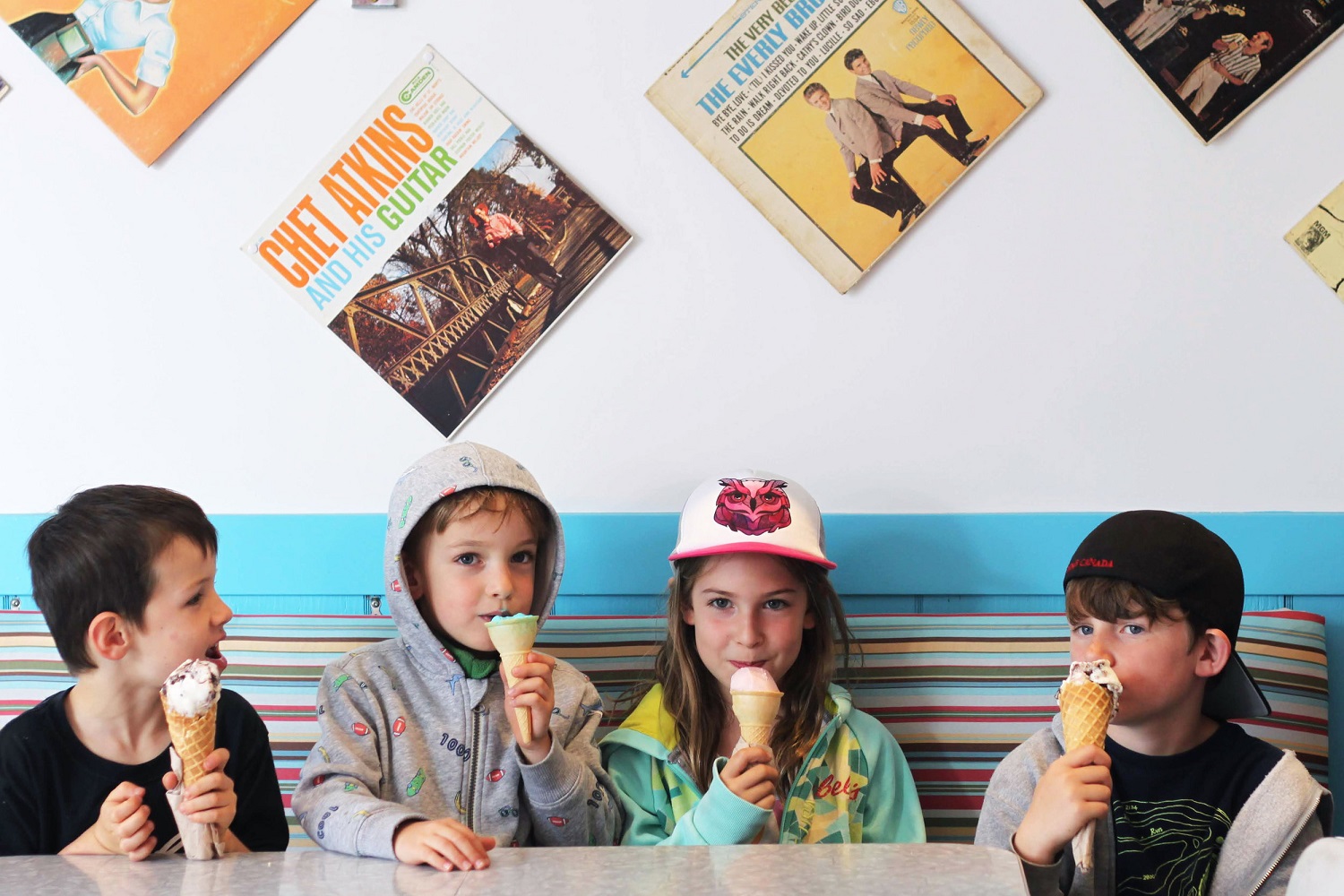 Photo: 2Chill Gelato
Squamish's Gelato Spot
2Chill Gelato took over a decade of expertise swirled in a 50's retro flair and sprinkled in a weird, creative twist to serve up the Sea-to-Sky's chillest gelato and most savoury crepes.
Whether you're in a plain vanilla mood or feeling like a Fruit Loop, you'll find a flavour to satisfy your cravings at 2Chill. While 2Chill Gelato experiments with flavours they stick to tradition in making the finest artisanal Italian gelato. This ensures you get the tastiest, most rewarding experience.
If you're looking to warm up instead of cooldown, 2Chill Gelato's legendary crepes are the antidote. Select a savoury topping like scrambled eggs or pesto for a snack or light meal, or treat yourself with something sweet like fresh fruit. Homemade, buckwheat batter is made on site to create for a savoury, traditional sweet batter. And if you can't decide between a crepe or a gelato, don't! Combine the two European classics and create the most rewarding dessert of all.