3-Day Getaway For Families with Teens
This itinerary has been specially curated for families with teens, as we all know they aren't going to go along on a trip with Mom and Dad unless it's something epic. Squamish has very unique and 'cool' experiences that can crack any teen's aloof exterior.
With an exciting array of adventures for big kids, you'll be pleased to see your teen having fun, forgetting about all those day-to-day distractions that make them, well... teenagers.
DO:
Danger is soon to be their middle name... in the safest way possible, of course. Whether they are dangling from the side of the mountain, exploring our waterways searching for Squamish's amazing raptors or slipping, sliding and crunching along the snow in the alpine, these Squamish adventures will give them many a story to Tik Tok about with their pals.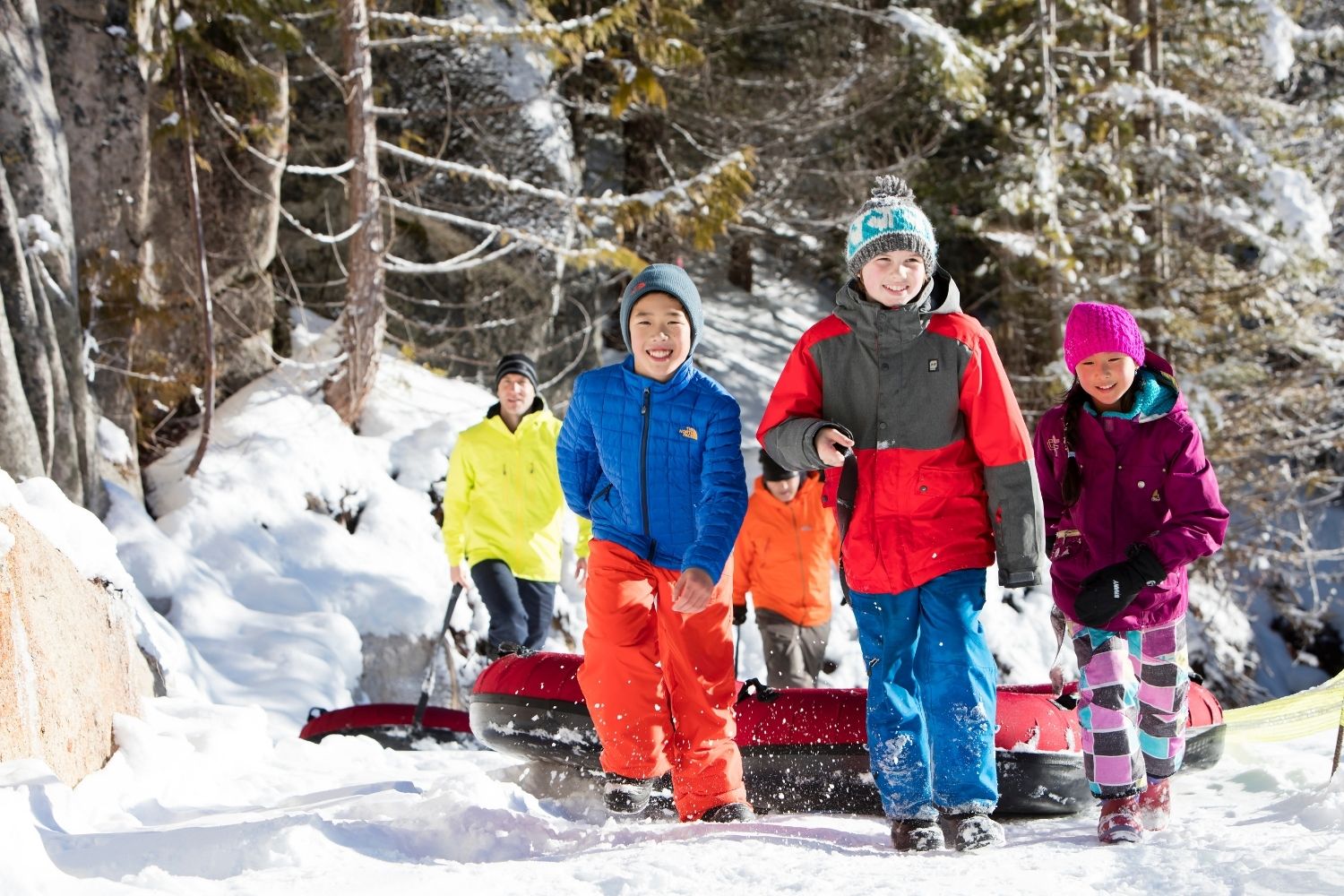 Image: Sea to Sky Gondola
No matter what your age, tubing is mega fun. With four lanes of varying sliding levels, teens and parents can zip down the snow - smiles guaranteed! If this laughter inducing activity doesn't grab the imagination of your teen, perhaps strapping on some snowshoes and venturing out into the serenity of Squamish's surrounding forests might. For those new to the sport, sign up for a guided tour. If you're feeling more adventurous you can rent snowshoes from a local outfitter and head out onto the trails on your own - just be sure to be well prepared.
Tubing Experience: Sea to Sky Gondola
Snowshoeing Tours, Trails & Rentals: Olympic Park, Sea to Sky Gondola, Escape Route, Valhalla Pure Outifitters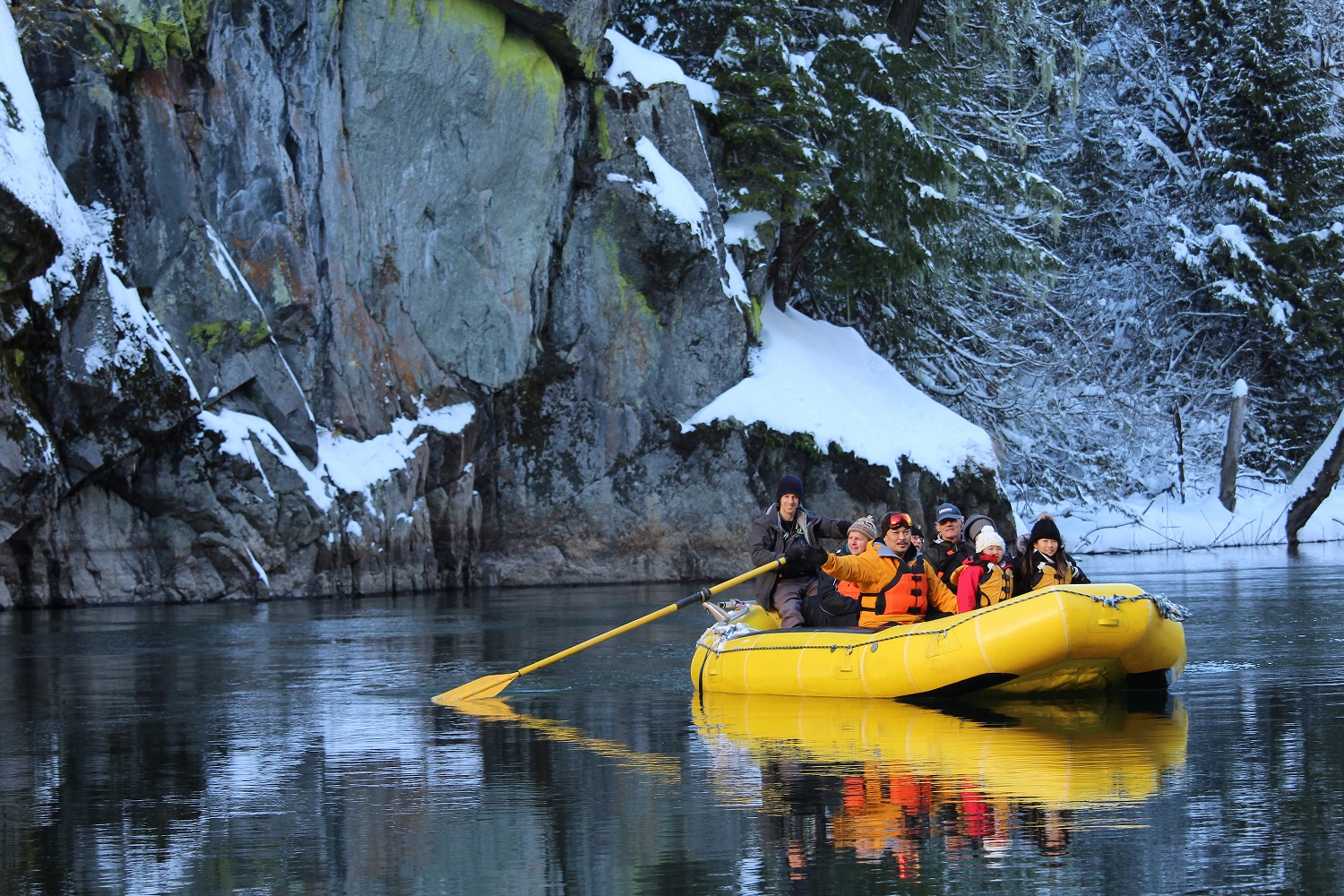 Image: Squamish Rafting
While it's not quite the exciting whitewater tour of the summer, in winter you can still strap on a lifevest and float along Squamish's waterways while spotting eagles and other endemic birds on an Eagle Float Rafting Tour. There is no better way to get a closer view of these majestic birds, and the experience of floating down the Squamish and Mamquam rivers surrounded by quiet nature provides a non-intrusive opportunity to get up close with the eagles in their natural habitat. During the tour you'll have the opportunity to learn more about these magnificent birds from experienced guides.
Eagle Float Rafting Tours: Squamish Rafting Company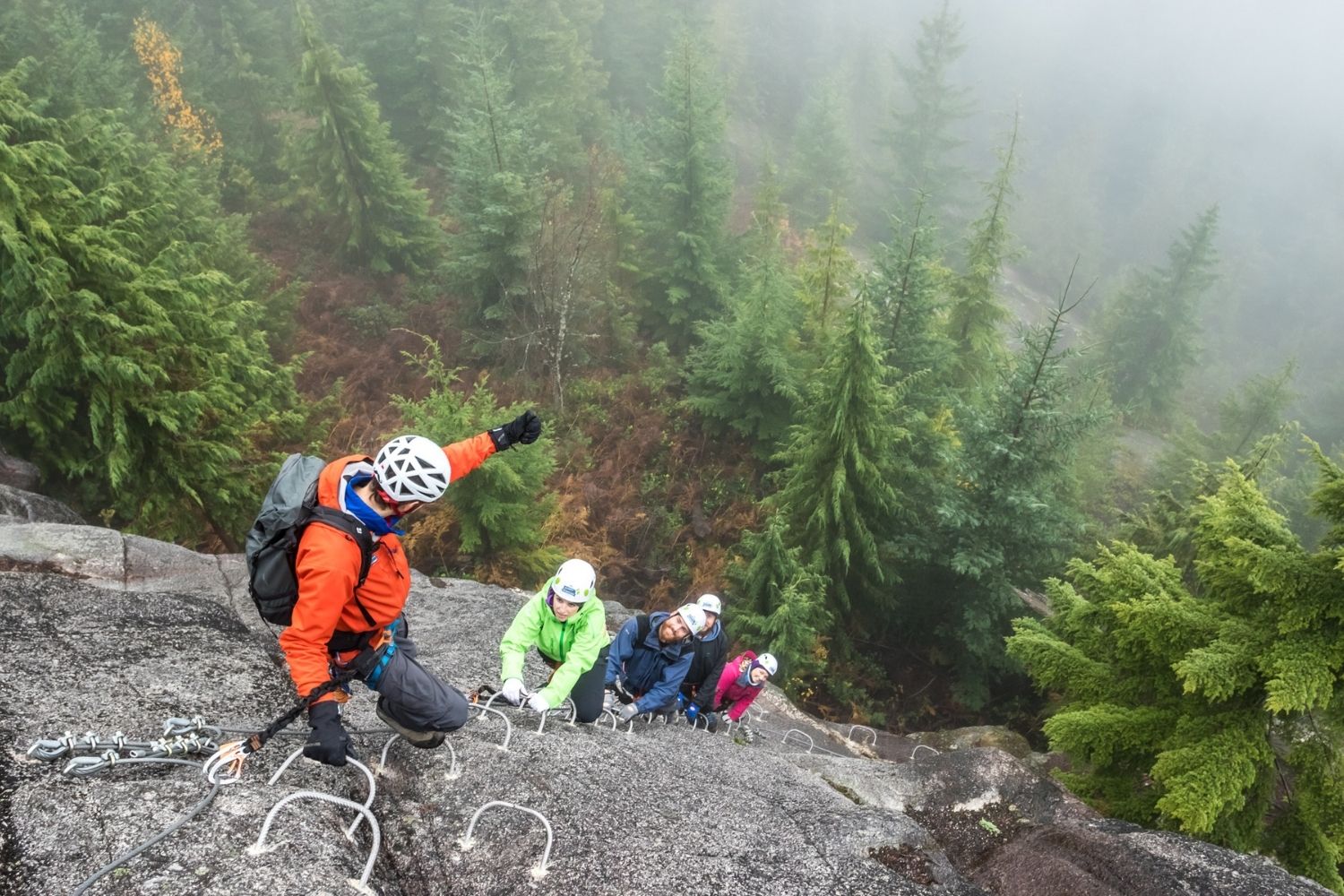 Image: MSA Adventures / Ben Girardi
How many people can brag that they just climbed a mountain to their friends? The Via Ferrata experience lets you climb one of Squamish's most impressive mountains with the aid of a guide, ropes and metal rungs. This thrilling experience requires no previous skills and is perfectly safe and doable with the aid of a specialized cable system. Go on, give them something to talk about.
Book the Via Ferrata experience through Mountain Skills Academy & Adventures.
DINE:
Image: Tourism Squamish
From funky cafes to pubs, eateries with stunning views or a serene setting, Squamish has a wonderful array of dining options that will satisfy your cravings. Load up with a hearty breakfast and trendy treats, keep fueled with favourites like pizza and sandwiches. Here's a few that we think you're teens would enjoy.
Breakfast: Zephyr Café, Sunflower Bakery & Café
Lunch: Match Eatery & Public House, Backcountry Brewing
Dinner: Howe Sound Brew Pub, Norman Rudy's
Treats: 2Chill Gelato, Fox & Oak
View our full list if restaurants here.
STAY: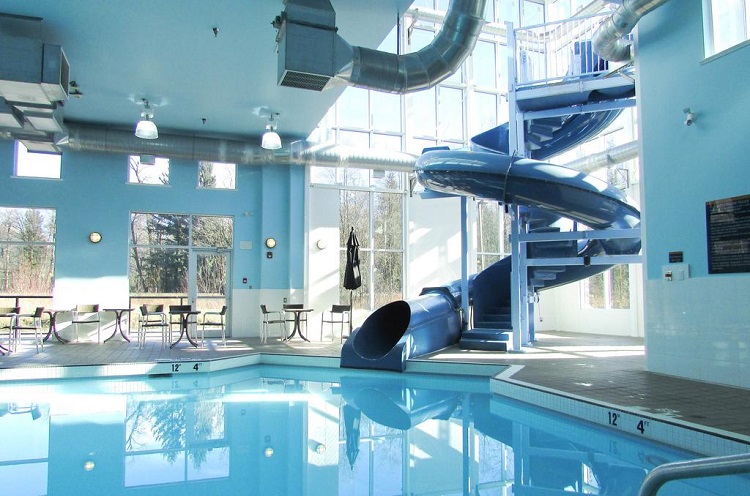 Image: Sandman Hotel & Suites
Sandman Hotel & Suites: Located right off the Sea to Sky highway, the Sandman Hotel & Suites has 95 beautifully appointed rooms. At the end of your day it's great to have a soak in the hot tub or folic in the pool - complete with water slide! Even big kids love a good waterslide.
Howe Sound Inn & Brewing: A character Northwest Inn located in the centre of Downtown Squamish. The Howe Sound Inn offers a warm, casual atmosphere, is near local shops and cafés, and their onsite restaurant has an extensive menu of pub favourites.
View all of our acommodation partners here.