Explore Squamish - May 11, 2016
Squamish - A Trail Runner's Paradise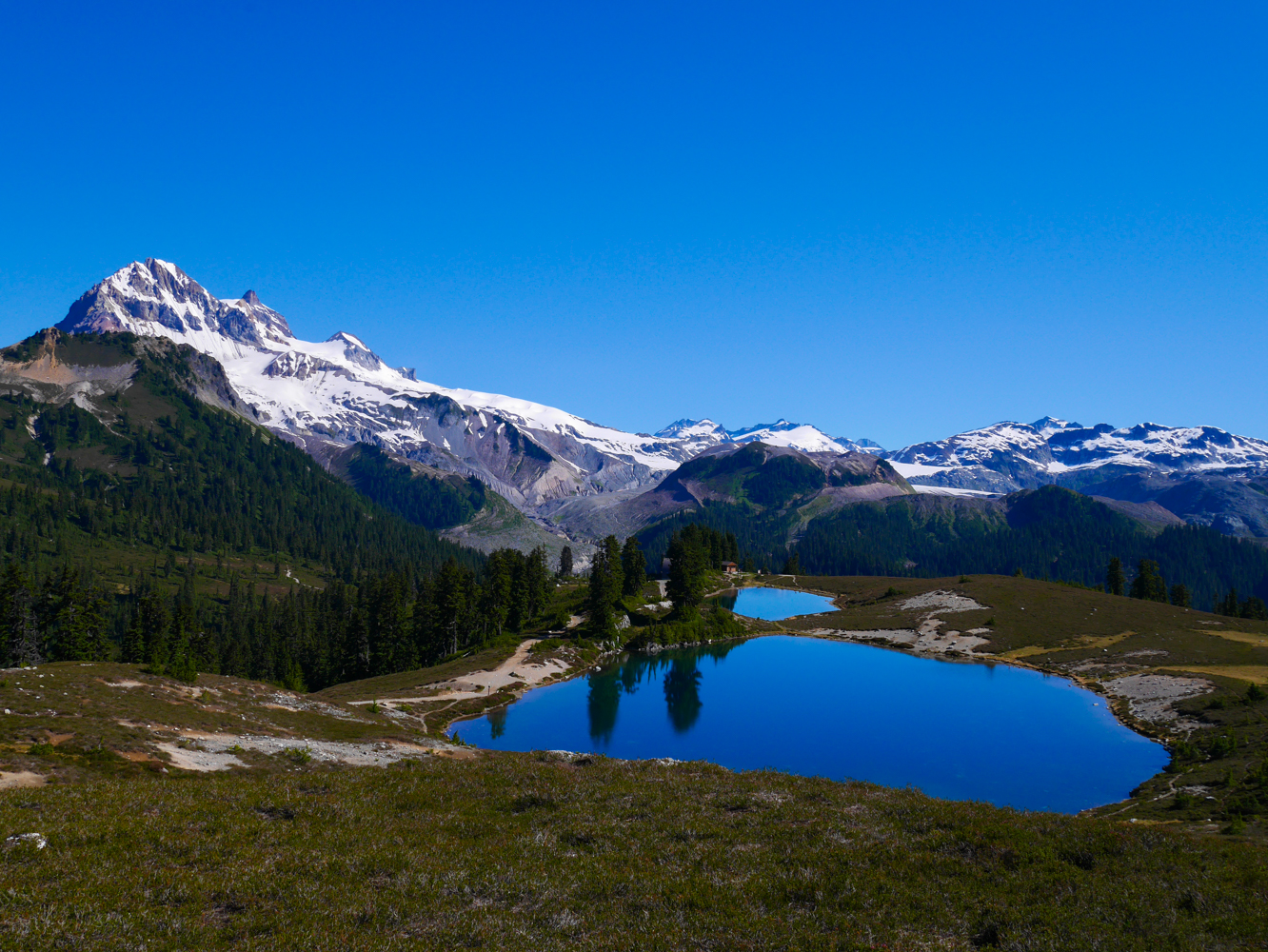 Photo: D'Arcy McLeish
Squamish is known for lots of activities. World class mountain biking, rock climbing, kite surfing, hiking…but one activity that's often overlooked here is trail running. Trail running is simple, and all it takes are a good pair of shoes and a little motivation. Add in some singletrack through the forest and it's easy to see why it's a favourite activity for so many people. And Squamish has everything a trail runner could want. High alpine trails, old growth forest, technical climbs and descents and long, meandering singletrack for even the most endurance minded runner. There's a reason some of the world's best endurance athletes live here, after all.
We spoke to one of these athletes recently to ask what her favourite trail runs are in Squamish. Jen Segger has been an endurance athlete and coach for years. She's competed in running, trail running, endurance, and expedition style stage races all over the world and while Squamish is her home, it's also one of her favourite places to go for a run. So here are some of Jen's favourite places to run in Squamish:
Beginner Trails:
This is a Squamish Classic. At about 6km long, it's an easy, loamy loop with lots of options to make things longer or more interesting. The best part? Finish with a swim in Alice Lake.
This is one of the best little trails in Squamish. It's got a gentle grade, but just enough corners and easy technical sections to keep you on your toes. It can be run in either direction with lots of add-ons if you choose to run the Brackendale trails as well.
INTERMEDIATE TRAILS
Rubble Creek / Black Tusk
This is an absolute must for anyone into their trail running. As an out and back, start at the Rubble Creek Parking Lot just north of Squamish, enjoy the switchbacks as you climb for 8km into the high Alpine to Garibaldi Lakes and the base of Black Tusk. If you're into one of the Sea to Sky Corridor's most epic running routes, try it as a point to point, 25km high alpine epic! Start at the Cheakamus Lake Parking lot just south of Whistler and finish at Rubble Creek. A must do!
Popular in the Winter for backcountry skiers, running the out and back to Elfin Lakes is one of my top choices for an early morning run in the mountains. At 22km for the return trip, it runs through old growth forest to an alpine ridge, ending at two of the most beautiful lakes in Garibaldi Provincial Park. After a snack and a quick swim at Elfin Lakes, head back down Paul Ridge to where you started. The views on this trail are stunning. Definitely a BC trail running classic.
Legacy Climb
If you're into climbing, this is the trail for you. The Legacy Trail is a long and consistent ascent in the forests behind Quest University. The climbs here are sustained so be ready. Once you're finished the climb, have a break and then it's your choice of fast, flowy or furious descents. Recycle and Angry Midget are super fun, technical choices and Half Nelson is smooth, flowy and fast. You can't go wrong with this one for someone looking to challenge the lungs and the legs.
This loop is for those looking to challenge their foot work. The Brohm Lake Loop is twisty, steep and requires good footwork and a little patience. There is a main loop here with plenty of add-ons to make the run as long as you like. This is a great option on a really hot day, as most of the running is shaded from old growth forest and right beside the best swimming lake in Squamish.
Wherever you decide to run, stay safe and have fun!