Explore Squamish - September 01, 2017
Hiking Murrin Park
Photo: D'Arcy McLeish
9 kilometres south of Squamish, right on Highway 99, is a small provincial park that sits between the highway and Howe Sound. At 24 hectares, Murrin Lake Provincial Park is predominantly known as a rock climbing and swimming destination. In fact, the park receives some 350,000 visitors a year, most of them climbers, looking to test their skills on the more than 250 climbing routes scattered throughout the park. Murrin is also home to Browning Lake, a small, deep lake right at the entrance to the park and is one of the favourite swimming and picnic spots for locals and tourists alike. But what many people don't know is Murrin Park is an awesome place for a hike.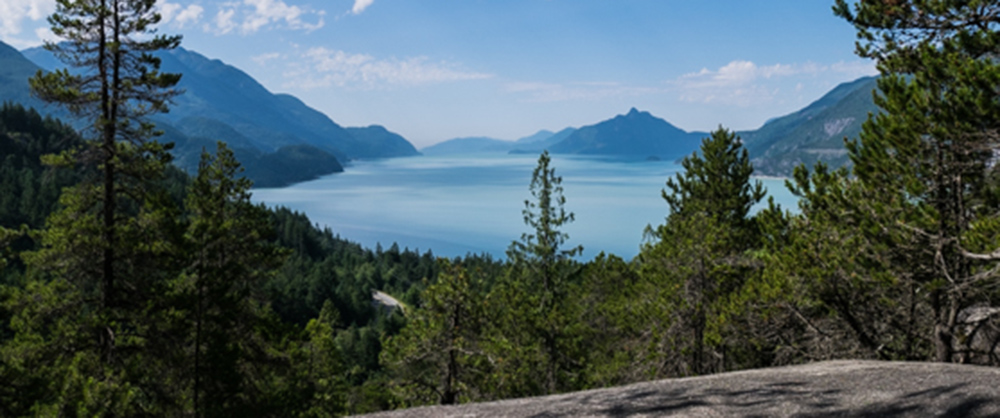 Murrin offers two main trails in the park. The Browning Lake Trail meanders around the lake and surrounding forest and visits a few of the climbing crags. While there are other trails that roam deeper into the park, up until last year, they were all fairly scattered with little to no marking as to where they go or what they access. But after a couple of years of development by the Squamish Access Society and Capilano University, the Murrin Park Loop Trail (also called the Quercus Trail) was opened last year and it's absolutely stunning.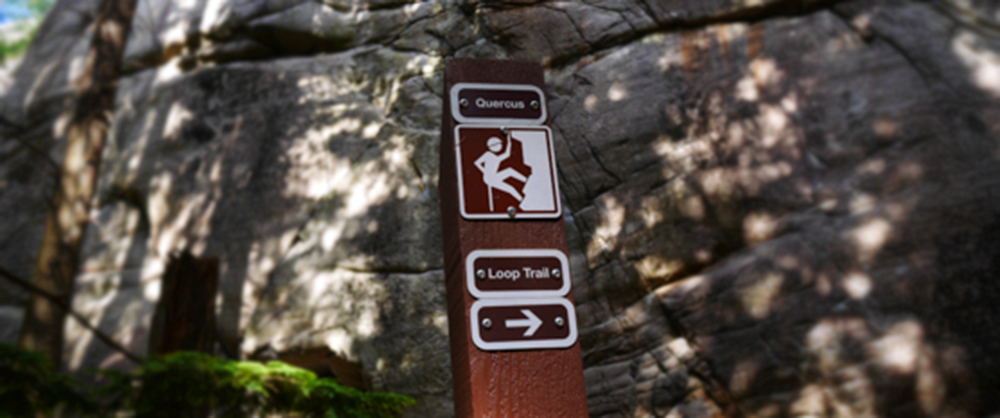 The Loop Trail offers both hikers and climbers the chance to see Murrin Park in all its beauty. Views of Howe Sound abound from lookout points on the trail, and it's a great place to enjoy climbing as a spectator as it passes by many of the cliffs dotting the rugged landscape of the park. While I'm no stranger to climbing, on this day I am strictly out for a walk on the new trail. I choose an afternoon, so I can increase my chances of seeing some of the locals strut their stuff doing things on rope that most of us wouldn't even dream about, let alone try. The Loop Trail begins at the end of the lake and is marked with a fairly distinct sign.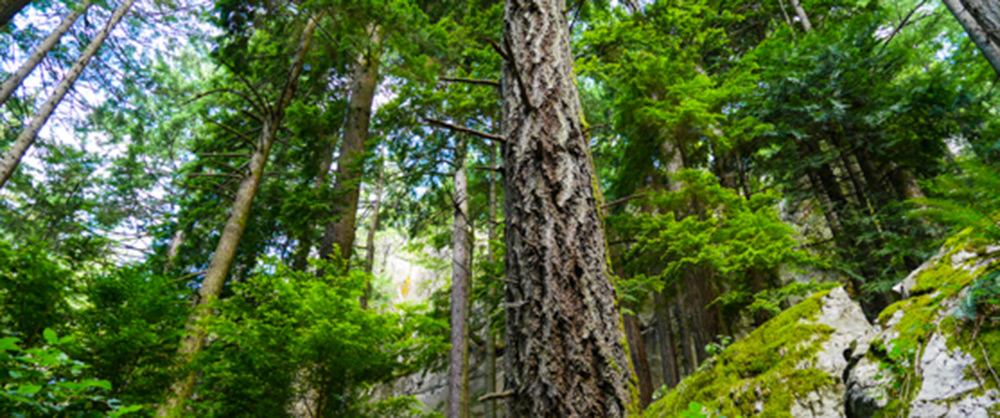 Some of the views of Howe Sound are incredible on this trail. Over the last fifty years, Howe Sound has recovered from much of the environmental degradation it suffered throughout the early twentieth century. Pods of Orcas and Dolphins are not uncommon here and seals are often seen trolling around Squamish harbor and the shores of Murrin looking for food.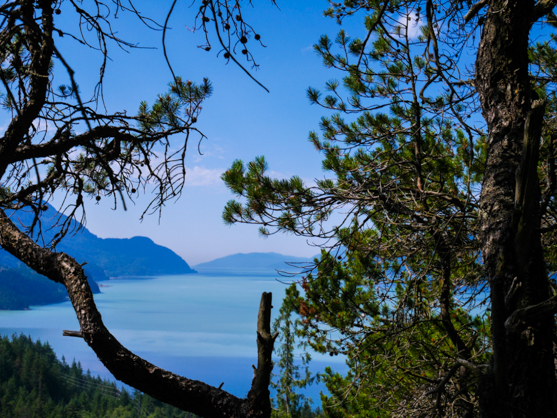 Today I pick a spot overlooking the Sound and settle into a picnic. No granola bars here. Instead I dig into fresh bread, cheese, cured meats and. sweet pickles. I finish it with some tea I brought today, a rare treat, and wash that down with a bit of dark chocolate for a little sugar boost.  
I love wandering in the woods and Murrin is one of the best places to do that. There's lots to see and interesting people to meet. Climbers are generally friendly folk, and for the most part are happy to give you a sense of what they do. The Loop Trail, along with the Browning Trail, all eventually work their way back to the parking area and Lake. If you've worked up a sweat, go for a swim. While small, Browning Lake is deep, clean and beautiful to behold. Murrin Park, while not a classic hiking destination, is definitely one I like to visit. It's simple, easy and offers a little bit of everything.