Explore Squamish - February 08, 2018
Friday Trail Feature - 5 Family and Kid-Friendly Hikes Near Squamish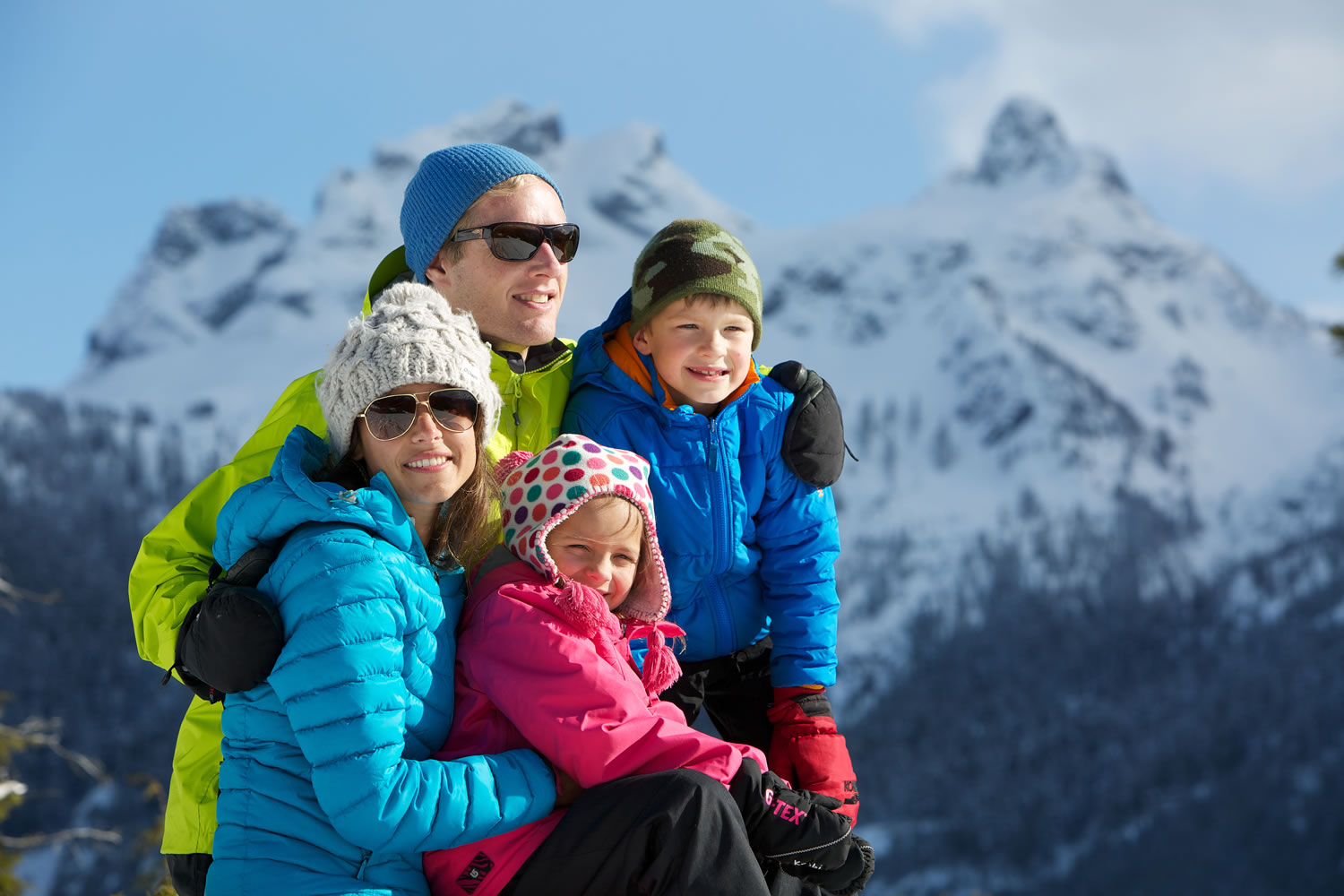 Photo: Paul Bride
Hiking is the great equalizer. It's one of the few outdoor activities that only requires some willingness and a good pair of shoes. Squamish is home to some of the best hiking in Southern British Columbia, from long multi-day backpacking routes to easy summits to mellow, meadering walks in the woods. And who doesn't love a walk in the woods? 
If you've got the whole family in tow, including some of the little ones, there are a bunch of great easy hikes around Squamish to get your hiking on. 
The Oceanfront Trail runs along the shores of Howe Sound and starts just across second avenue from the Howe Sound Brewing Company. It's a short walk, about 2km, but one of the most spectacular in Squamish. About halfway along the trail it reaches the water and here Nexen Beach stretches all along the coastline. When the tide is out on a hot sunny day, there is no better place to be in all of Squamish. It's a great place to while away the day with a good book, mucking about on the many massive chunks of driftwood lining the beach or swimming in the Sound. The best part? Your furry companions are welcome as well. 
Dog Friendly: Yes
Length: 2km
Duration: 1 hour
One of the best family friendly hikes in Squamish, The Four Lakes Trail is located just north of town on Highway 99 in Alice Lake Provincial Park. This trail is a 2 to 3 hour loop that meanders through beautiful coastal forest to four dinstinct mountain lakes. All four, Stump, Edith, Fawn and Alice offer great opportunities for a swim on a hot day and each offer views of the surrounding peaks that are breathtaking. Dogs are welcome, but they must be on leash within the boundaries of the provincial park. An added bonus is Alice Lake has a great campground and is one of the favourite family oriented lakes in the Sea to Sky Corridor. 
Dog Friendly: Yes, leashed. 
Length: 6km
Duration: 2-3 hours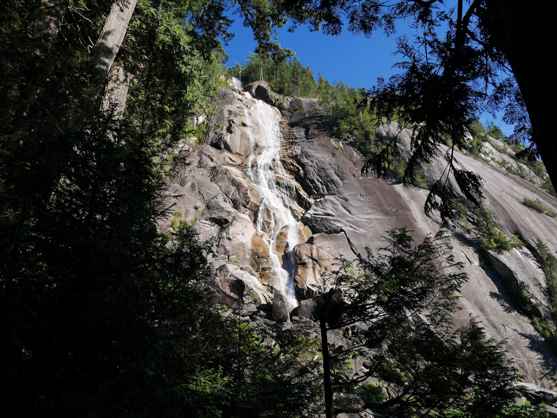 Shannon Falls is the third highest waterfall in BC. It's a spectacular sight to see, especially late in the day when the sun is shining directly on the falls. Shannon Falls Provincial Park is adjacent to the Stawamus Chief just south of Squamish on Highway 99. It's a small park and the hiking trail here is easy and accessible to people of all ages and abilities. It's a short walk up to the base of the falls, along Shannon Creek, through some of the oldest forest in Squamish. The trees here are massive and when the waterfall is pumping, cascading some 335 metres down the cliffs, there is a light mist that bathes everything in a golden light. At the start of the trail just off the parking lot, is a great picnic spot with tables, a concession and some of the best views in Squamish. 
Dog Friendly: Yes, leashed. 
Length: 1km
Duration: 5 minutes to 1 hour
Murrin Park is a small provincial park just off highway 99 about a five minute drive south of downtown Squamish. This park is home to some of the best rock climbing in Squamish but it's got a great hike and lake as well. Right at the entrance to the park is Browning Lake. Although small, it's got a great trail that meanders around it with picnic tables all along the west side. There's good fishing here and good swimming, so bring your rod and your trunks. If your kids are a bit older and feeling adventurous, the Murrin Park Loop Trail is one of the best hikes in Squamish. It's steep in spots, but very manageable and has a few lookouts over Howe Sound (with benches) that are absolutely breathtaking. 
Dog Friendly: Yes, leashed.
Length: 2km
Duration: 1-2 hours.  
A short disclaimer here: The Chief is not an easy hike, but if you and your kids are active and willing to try something a little longer, it is one of the most popular hikes in British Columbia. But there are some technical sections with ladders and chains so it's definitely not a beginner hike. Located right across from downtown in Stawamus Chief Provincial Park, the Chief is hard to miss. It's a 700 metre tall granite monolith overlooking the entire Squamish Valley. It's huge. For climbers, it's Canada's version of El Capitain in Yosemite. But for hikers it's as great a prize. You see, the Chief Hiking Trail wanders up the back of the Chief to each of the three peaks on the summit. It's a big hike, taking anywhere from 4 to 8 hours, car to car, but if you pack a lunch, some willingness, a good pair of hiking shoes or boots and lots of water, the views on top will be remembered for a lifetime. 
Dog Friendly: Yes, difficult for all dogs and not recommended for larger breeds. All dogs must be leashed. 
Length: 7-11km, depending on route
Duration: 3-8 hours